Police officers at the municipal and city levels are among the most vital public servants in our communities. These law enforcement professionals protect our homes, our property, and our lives, ensuring our safety and well-being, and their importance cannot be overvalued. Fortunately, in most parts of the country, the salaries of police officers reflect their value. According to 2018 BLS statistics, police officers earned a median salary of $63,380.
A police officer's salary is dependent upon a variety of factors, and with the right qualifications, the salary can go from good to downright impressive.
<!- mfunc search_btn ->
<!- /mfunc search_btn -><!- mfunc feat_school ->
Featured Programs:
Sponsored School(s)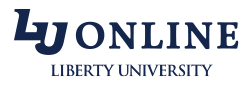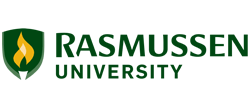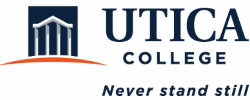 <!- /mfunc feat_school ->
State by State Overview of Typical Salaries for Police Officers
Compiled by the U.S. Department of Labor's Bureau of Labor Statistics, the data contained in this table represents statewide salary averages for police officers serving at the municipal level:
Area Name
Employment
Annual median wage
District of Columbia
5450
71570
Florida(1200000)
37650
57320
Factors Influencing Police Officer Salaries
Here's what you need to know about police officer salaries and the factors that influence them:
It's About the Right Education
While most police departments accept candidates with a minimum of a high school diploma, post-secondary education of some kind is a valued qualification.
A 2017 survey by the Police Foundation revealed that the vast majority of police agencies – 82% – require a minimum of a high school diploma or GED. Another 7% require candidates to have earned some college credits, while another 10% require a two-year degree and just 1% require a four-year degree.
<!- mfunc search_btn -> <!- /mfunc search_btn ->
But realizing the value of post-secondary education, nearly 56% of all agencies provide incentives to officers who pursue high education. The most popular incentives include tuition assistance/reimbursement (39%) and educational pay incentive (34%).
For example, the Dallas Police Department pays up to $1,500 per fiscal year for college tuition reimbursement, and those police officers with a bachelor's degree earn an additional $300 a month.
The survey found that 52% of all sworn police officers in the U.S. have at least a two-year degree, while 30% have a four-year degree and 5% have a graduate degree. Criminal justice and criminology tend to be the most sought-after degrees among police officers, although degrees in public safety, science, technology, engineering, and forensic science are also common.
…And Putting in the Time
The size of your salary will be largely dependent upon your years of experience as a commissioned police officer. You'll find that most police departments reward their officers with salary increases based on years of experience.
But you'll also notice that salary increases occur as certain milestones are met. For example, it is typical for police officers to receive a salary increase upon graduating from the police academy.
A good example of this is the Albuquerque Police Department, where officers earn a starting salary of $19.35/hour as police cadets. Then, for the year following graduation from the academy, their pay increases to $21.27/hour. A year after graduation from the academy, their pay increases again to $29.00/hour.
Similarly, the Mobile Police Department offers new recruits a salary increase of $5,000 after a six-month probationary period.
Keep in mind that experience in the eyes of many police agencies includes military experience, so it's quite common for those with either active duty or reserve duty military experience to earn a high salary than their non-military counterparts.
Benefits are Important, Too
Police officers' benefits packages can add significantly to their overall compensation package. Benefits often include paid vacation days and holidays; life, healthcare, and disability insurance; and retirement benefits. In some police agencies, police officers are permitted to take home department vehicles, and stipends for supplies like boots and uniforms are commonplace.
Retirement benefits can be substantial in this field. For example, police officers with the San Francisco Police Department earn 3% of their final compensation per year of service at age 58, with a maximum retirement benefit of 90% based on years of service.Similarly, police offices with the City of Milwaukee earn a fully funded pension after 25 years of service.
The Value of Bonuses and Specialized Skills Incentives
A police officer's salary can increase dramatically based on bonuses, rank, or specialized position. Hiring bonuses are commonplace in jurisdictions that struggle with a lack of qualified candidates. For example, the San Antonio Police Department offers new recruits the opportunity to earn a $5,000 bonus, and qualified military veterans and Texas peace officers can earn a hiring bonus of up to $7,500.
<!- mfunc search_btn -> <!- /mfunc search_btn ->
Specialized skills also often result in increases in pay. For example, the Dallas Police Department pays officers an additional $110-$150 per month for bilingual skills and an additional $100-$150 per month if they are assigned to specialized positions like patrol, SWAT, Love Field Airport, and the Gang Unit.
Similarly, officers with the San Diego Police Department receive a salary bump of 3.5% for being bilingual, 5% for detective, and 3.5% for SWAT team.
Overtime Opportunities
While a 40-hour workweek is standard in law enforcement, police officers have the option of putting in overtime, which often comes with an increased hourly wage. Many police officers are able to dramatically increase their weekly take home pay with the addition of overtime hours.
Salary and employment data compiled by the United States Department of Labor's Bureau of Labor Statistics in May of 2018 https://www.bls.gov/ooh/protective-service/police-and-detectives.htm. Figures represent accumulated data for all areas of employment for police and detectives. BLS salary data represents state average and median earnings for the occupations listed and includes workers at all levels of education and experience. This data does not represent starting salaries. Employment conditions in your area may vary.
All salary data accessed August 2019.