There are two primary classifications of police aviation officers.  Some pilot fixed wing airplanes while others pilot helicopters.  In most metropolitan areas, helicopter police predominate because of their enhanced maneuverability and usefulness in deploying personnel.  These units assist in traffic control, search and rescue, fugitive pursuits and riot control. These units also provide additional security at major events and assist in the deployment of special units like SWAT and counter-terrorism.
<!- mfunc search_btn ->
<!- /mfunc search_btn -><!- mfunc feat_school ->
Featured Programs:
Sponsored School(s)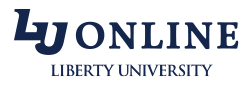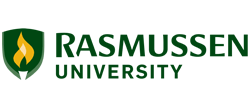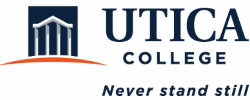 <!- /mfunc feat_school ->
Most aircraft represent multi-million dollar investments for police organizations, so they often recruit the most talented pilots or police officers to join the ranks of their elite aviation units.  Once admitted, police aviation officers often must learn new skills in communication, personnel management and police equipment operation.
Aviation and Helicopter Police Job Description
Police aviation officers, including helicopter police, perform many duties including:
Monitor traffic conditions and alert emergency responders to accidents
Pursue fugitives in motor vehicles or marine vessels
Coordinate operations with ground personnel
Transport and deploy special operations units
Maintain awareness of surrounding air space and remain in constant contact with air traffic control
Systematically search areas for lost or missing persons using radar, infrared or megaphone communications
How to Become a Police Aviation Officer
There are two pathways to becoming a police aviation Ooficer.  The more common is for law enforcement agencies to recruit experienced helicopter or fixed wing airplane pilots.  The less common is to join a police department and then apply to the aviation unit. A few police departments will train promising applicants to become a pilot, but others expect them to acquire these skills independently.
Most police departments post job openings specifically for helicopter or airplane pilots.  While some organizations also mandate that candidates possess the academic and physical qualifications that other police employees possess, many only require competencies in aircraft operations.  The responsibilities of a Police Aviation Officer are broad, so a college degree as well as pilot's licenses is strongly recommended. Other qualifications usually include
U.S. citizenship
18 years of age or older
Valid driver's license
Moral character
Candidates should possess the following to receive serious consideration for an Aviation Officer job
Commercial helicopter or fixed wing aircraft pilot certificate
1,000 hours of flight time in a turbine rotorcraft or fixed wing airplane
500 hours of night flying
There are a variety of technical skills that most police departments expect from candidates including mechanical knowledge of engines and other aircraft features, telecommunications equipment operations and proficiency in radar or other sensing equipment.  Some of this expertise may be acquired through military service or through commercial aviation training programs.
<!- mfunc search_btn -> <!- /mfunc search_btn ->
Once hired, aviation and helicopter police jobs involve serving in an aviation unit for some time as a co-pilot or observer for several years.  This period is designed to introduce the recruit to the helicopter or airplane and unique police equipment as well as the procedures utilized.
Police Aviation Officer Salary
The salary for police aviation officers is dependent upon prior experience, education and seniority.  The salaries offered by major metropolitan organizations around the country in 2013 were
Albuquerque Sheriff's Department:  $49,067
Nashville Police Department:  $45,4323-$59,058
Virginia State Police:  $23,999-$84,062