State troopers (or rangers in Texas) are the law enforcement arm of their respective state, and their duties include everything from patrolling the highways to assisting municipal and federal state agencies to enforcing state laws. But that's not all…task forces and special operations units are commonplace in many state police agencies, so the job duties of state troopers often extend beyond highway patrol to areas like criminal investigations, homeland security, SWAT, and missing persons.
<!- mfunc search_btn ->
<!- /mfunc search_btn -><!- mfunc feat_school ->
Featured Programs:
Sponsored School(s)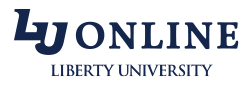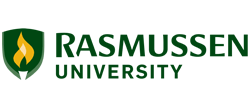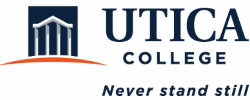 <!- /mfunc feat_school ->
Like their law enforcement counterparts at the municipal and county levels, state troopers can earn impressive salaries. For example, the starting salary for troopers in New Jersey is $62,736, while in Ohio it's $54,330, in Pennsylvania it's $60,610, and in Missouri it's $48,072. But starting salaries for state troopers are often quickly replaced with higher salaries due to a variety of factors, making the earning potential in this occupation quite exciting.
Here's what you'll want to know about state trooper salaries and the factors that influence them:
Factors Influencing State Trooper Salaries
Experience/Promotions
You'll find that salaries for state troopers begin at the recruit/cadet level and increase following the required training period in the state police academy. Promotions and earned experience salary increases tend to happen often in law enforcement.
For example, recruits with the New Jersey State Police earn $1,175 every two weeks during their 24 weeks of training in New Jersey State Police Academy. Upon the successful completion of all required training, state troopers here are paid a starting salary of $62,793. Then, after one year of experience, these law enforcement professionals enjoy an increase in salary to $70,515.
Similarly, state troopers with Illinois State Police earn a starting salary of $32,076 as recruits while in the academy. Then, upon successful completion of the academy, their salary automatically increases to $60,036.
Many state police agencies utilize a ranking system similar to the military, with promotions usually denoting an increase in responsibility, change of assignment, and/or achievement of specific education or experience milestones. For example, the Pennsylvania State Police's newest members in training are referred to cadets. Upon graduation, they are given the title of trooper. From there, the ranking system is as follows: trooper first class, corporal, sergeant, lieutenant, captain, and major.
Education
While many state police agencies require candidates to have a high school diploma or GED to qualify for a state trooper position, perhaps just as many require some form of post-secondary education and/or prior military or law enforcement experience. For example, state trooper candidates in Pennsylvania must have an associate's degree or at least 60 semesters of post-secondary college credits to qualify if they don't have any prior law enforcement or military experience.
<!- mfunc search_btn -> <!- /mfunc search_btn ->
Most state agencies don't require specific college degrees, although it is common for troopers to hold associate or bachelor degrees in criminal justice, criminology, public safety, communications, and forensic science.
Even among states that don't require a college degree or earned college credits, a college degree can be quite useful when it comes to earning a higher salary. Many states offer tuition reimbursement and/or salary incentives for those with a college degree. For example, while troopers need only a high school diploma or GED to qualify to become a trooper with the Washington State Police, those with an associate's degree earn an additional 2% and those with a bachelor's earn an additional 4%.
College degrees are also useful in state law enforcement because promotions and special assignments are often dependent upon achieving some form of post-secondary education.
Specialty Positions/Operations
Not all state troopers are assigned to general highway patrol/field duty. Depending on the state agency, advancement to specialized positions and units often comes with impressive increases in salary that reflect the skills and training required to successfully serve in these positions.
For example, troopers with the Washington State Police may receive assignments to work in one of the agency's many specialty teams like the high-tech crime unit, the aggressive driving apprehension team, the major accident investigation team, the missing persons unit, the rapid deployment force team, and the SWAT team. They may also earn specialized training to work as a detective, narcotics specialist, or canine handler, among many others.
Benefits
Generous benefits packages are common in law enforcement and can significantly boost a state trooper's annual earnings. For example, troopers with the Ohio State Highway Patrol are eligible for paid sick and personal leave, state health insurance benefits, a flexible spending account, deferred compensation, retirement benefits, and tuition reimbursement.
<!- mfunc search_btn -> <!- /mfunc search_btn ->
Liberal pensions among many state police agencies provide state troopers with a steady paycheck upon retirement. For example, New Jersey state troopers earn 50% of their final compensation upon retirement for 20 years of service and 65% of their final compensation after 25 years of service. Anyone serving more than 25 years earn 1% for each year above 25 years.