While the job scope of sheriff's deputies tends to vary from one jurisdiction to the next, what remains constant is their duty to protect and serve as sworn peace officers.
In return for their service, these law enforcement professionals enjoy strong salaries. However, the base salary for sheriff's deputies is just one component of the overall compensation picture. Bonuses, incentives, and benefits can and do have the ability to turn a good salary into a remarkable one.
<!- mfunc search_btn ->
<!- /mfunc search_btn -><!- mfunc feat_school ->
Featured Programs:
Sponsored School(s)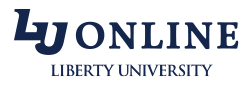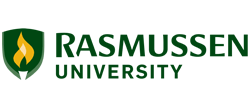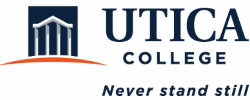 <!- /mfunc feat_school ->
State by State Overview of Hourly Pay for Sheriff's Deputies Throughout the US
The data in this table shows the average hourly wages for sheriff's deputies serving throughout the United States as reported by the U.S. Department of Labor in May 2018:
Area Name
Employment
Hourly median wage
District of Columbia
5450
34.41
Factors Influencing a Sheriff's Deputy Salary
According to the BLS, the median, annual salary for a sheriff's deputy was $61,380 in May 2018, with the top 10 percent earning $101,620. Similar to most law enforcement jobs, salaries here are dependent upon a number of factors:
Jurisdiction
Where you work—geographically speaking—is the largest factor when determining your salary potential. In certain parts of the country, salaries for sheriff's deputies are higher to reflect a higher cost of living. For example, the annual, median salary for sheriff's deputies in California is $104,790, while in Louisiana, it's just $40,480.
According to BLS statistics, many of the highest-paying states for sheriff's deputies are located in the Pacific Northwest and Northeast sections of the country. For example, the median salary for sheriff's deputies in Washington State is $78,870, while the median salary in New York is $78,750.
<!- mfunc search_btn -> <!- /mfunc search_btn ->
Larger jurisdictions also often come with larger sheriff's deputy salaries, as do larger sheriff's departments. For example, sheriff's deputies with the Los Angeles County Sheriff's Department, one of the largest sheriff's departments in the U.S., earn a starting salary of $66,072-$82,080.
Education
While the minimum educational requirement to become a sheriff's deputy in most sheriff's departments is a high school diploma or GED, that doesn't mean a college education isn't valued in this field. In fact, most departments reward sheriff's deputies who have some type of college education in the form of higher salaries.
For example, commissioned sheriff's deputies with the Spokane County (WA) Sheriff's Office earn a base pay of $23.86/hour, but those with a college degree earn an additional monthly stipend based on the degree. Those with an AA or AS degree earn an additional $144.75-$195.32/month, while those with a BA or BS degree earn an additional $289.50-$390.64/month.
Many sheriff's offices also offer monetary incentives for sheriff's deputies who want to earn a degree. For example, sheriff's deputies of the Hillsborough County (FL) Sheriff's Office offer tuition assistance of up to $1,500 per year for undergraduate coursework and up to $2,500 for graduate and post-graduate coursework.
From advanced critical thinking and communication skills to a solid foundation in the criminal justice system, college degrees (anywhere from an associate's degree to a master's degree) can provide sheriff's deputies with skills that translate well to work in the field of law enforcement. While degrees in criminal justice are the favored post-secondary course of education for sheriff's deputies, other popular degrees in law enforcement include criminology, sociology, public safety, accounting, forensic science, cybersecurity, and STEM-related fields like science, technology, and engineering.
Military Experience
Individuals with prior military experience are highly valued in law enforcement, and sheriff's offices are no exception. Both reservists and veterans have already demonstrated their loyalty to the country and their willingness to serve others.  Furthermore, most sheriffs' offices follow a hierarchy similar to that of the military with a top-down command structure.  Military veterans are familiar with taking orders from superiors and serving within a unit.  Many organizations are willing to pay deputies with command experience a premium in addition to their base salary.
For example, sheriff's deputies working for the Athens-Clark County (GA) Sheriff's Office earn an annual stipend of $600 for two years of active military service, $900 for three years of active military service, and $1,200 for four years of active military service.
Second Language
Are you bilingual? You're in luck. Many sheriff's departments offer sheriff's deputies who are bilingual a monthly stipend or bonus. Being able to speak another language, particularly in areas of the country that have a high population of non-native speaking residents, is beneficial for effectively communicating with the citizens you serve.
For example, sheriff's deputies for the Harris County (TX) Sheriff's Office earn a monthly stipend of $150 if they are bilingual in American Sign Language, Arabic, French, Chinese, German, Greek, Indic languages, Italian, Korean, Spanish, or Vietnamese.
Advanced/Specialized Skills and Positions
Additional training and education leading to advanced skills often translate into higher paychecks for sheriff's deputies. For example, sheriff's deputies with the San Diego County Sheriff's Department, after two years of experience, may apply for a specialized position, which comes with a salary increase.
Just some of these skilled positions include honor guard, internet crimes, canine, child abuse, homicide investigation, auto theft task force, arson/explosives, and vice narcotics.
Benefits
Benefit packages are an important part of a sheriff's deputy total compensation package. Paid time-off, including sick days and paid holidays; retirement savings plans; health insurance; life insurance; and disability insurance can all significantly add to a sheriff's deputy's income.
Experience and the Tiered Salary System
Most sheriff's departments employ a tiered salary and promotion system for their sheriff's deputies. These include an initial training salary, followed by an entry-level salary for commissioned officers who have completed all required training.
<!- mfunc search_btn -> <!- /mfunc search_btn ->
From there, salary increases are often dependent upon years of experience and promotions to higher ranks. In most organizations, there is a maximum time allotted before a step increase occurs, but increases may be awarded earlier at the discretion of the supervising officer.
The final step in a sheriff's office salary scale is retirement, which usually occurs at 20-25 years of service. Retirement benefits in law enforcement tend to be generous, with most retired deputy sheriff's earning 50% or more of their ending salary. Many departments also continue to provide some form of health and life insurance following retirement.
Salary and employment data compiled by the United States Department of Labor's Bureau of Labor Statistics in May of 2018 https://www.bls.gov/oes/current/oes333051.htm. Figures represent accumulated data for all areas of employment for police and sheriff's patrol officers. BLS salary data represents state average and median earnings for the occupations listed and includes workers at all levels of education and experience. This data does not represent starting salaries. Employment conditions in your area may vary.
All salary data accessed August 2019.