The crime rate in Wyoming has long trended far below the national averages, both in violent and property crimes. Part of the reason for that may just be that people of Wyoming are a naturally law-abiding bunch. But low crime doesn't mean no crime.
<!- mfunc search_btn ->
<!- /mfunc search_btn -><!- mfunc feat_school ->
Featured Programs:
Sponsored School(s)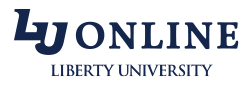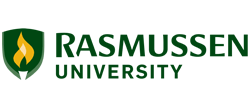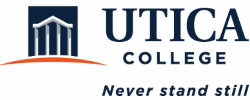 <!- /mfunc feat_school ->
According to the 2018 Division of Criminal Investigation Uniform Crime Report, more than 1,000 incidents of violent crime occurred in 2018, down from nearly 1,200 the previous year, and the lowest the state has seen in at least ten years. Property crimes are also trending down statewide, with just 9,305 total incidents in 2018, consistently down year over year for the past decade.
But policing is always serious business even in the least populous state and even as crime rates continue to decrease. Without the skilled and dedicated men and women of the Wyoming Highway Patrol, county sheriff's offices, and city police departments along with the new recruits joining their ranks, the Cowboy State certainly wouldn't be as safe and crime free as it is today.
Jobs with the Wyoming Highway Patrol
State troopers with the Wyoming Highway Patrol enforce inter- and intra-state highway traffic laws throughout the entire state. Their jurisdiction goes well beyond just the roadways, though, since they serve as the state police force. In 2017, the agency seized more than 5,300 pounds of raw marijuana, 284 pounds of THC edibles, and more than 22 pounds of methamphetamine in the course of answering around 218,000 dispatches.
State troopers in Wyoming must be at least 23 years old by the date they take their entrance exams. A high school diploma or GED is required, and applicants must have been employed for two years in a position where they have interacted with the public. They do not have to be a resident of Wyoming to apply or to take the exams.
Jobs with Sheriff's Departments in Wyoming
The 23 counties in the state provide a number of opportunities for residents to find jobs as a sheriff's deputy in Wyoming.
Laramie County
Candidates for sheriff's deputy jobs in Laramie County must be at least 21 years old and be proficient in English. To be in the patrol division, they must either have Wyoming certification as a peace officer or have been certified to Wyoming's POST standards in another state.
Natrona County
The Natrona County Sheriff's Office employs 120 sworn officers who cover about 5,500 square miles of territory. Anyone interested in joining their ranks must be a U.S. citizen who would be 21 years old at the time they are hired. A high school diploma or GED is required.
Sweetwater County
The deputy sheriffs of Sweetwater County patrol over 10,000 square miles of territory throughout the county.
Jobs with Municipal Police Departments in Wyoming
Casper
The Cheyenne Police Department staffs both an investigative and a patrol division, with around 10-12 officers working per shift in patrol around the clock. Police officers in Casper must be U.S. citizens at least 21 years old. A high school diploma or GED is required.
Cheyenne
The Cheyenne Police Department works closely with the public to help fight crime in the city. Individuals interested in pursuing a position as a police officer in Cheyenne must be 21 years old when they are hired and be U.S. citizens. A high school education is required, either in the form of a diploma or GED certificate.
Gillette
Gillette has a fairly average crime rate for a city of its size, but the department has placed an emphasis on narcotics cases that has boosted the number of investigations up by 13 percent between 2012 and 2013. Officer applicants must be 21 years old and possess either a high school diploma or a GED.
<!- mfunc search_btn -> <!- /mfunc search_btn ->
Laramie
Laramie Police Department responds to about 25,000 calls for service every year, handling everything from blocked driveways to homicides. If you are someone with the skills and temperament to handle that variety of work, and at least 21 years old, you must take the Wyoming P.O.S.T. (Peace Officer Standards & Training) examination and obtained a passing score in order to join their ranks. A high school diploma or GED is also required.
Rock Springs
Rock Springs Police Department has 46 sworn officers and 2 canine units on call to handle trouble in this small Southwestern Wyoming town. Applicants for the position of police officer in Rock Springs must be 21 years old by the time they are hired and pass an extensive series of examinations.
Wyoming Law Enforcement Salaries
According to the Bureau of Labor Statistics, the average Wyoming police officer brought in $26.47 per hour in 2018, coming to a little over $55,000 per year. Those in the top ten percent of the profession made $34.58 per hour, or nearly $72,000 annually.
Averages are a good way to get a big-picture perspective of salaries through the state, but when you are actually comparing different agencies you might apply to, it's better to get the exact numbers. That's why we have listed below wages at entry, mid-level, and senior career points, as made available by the agencies themselves, and with job titles where those were provided. The entry level range is starting salary after academy or probationary periods, in cases where those levels are lower. Senior wages may reflect supervisory positions depending on the department's promotion and pay scale policies.
None of the data reflects overtime, specialty, or hazard pay, although those are often significant portions of compensation in many agencies.
Police Officer Salaries
Wyoming doesn't really have a major urban metropolis, with Cheyenne not even hitting the 600,000 mark for population. But nonetheless, urban police officers in the state tend to make higher salaries at the top end of the career path than their counterparts in county agencies. Casper comes out on top at nearly every level even compared to other cities in the state.
Casper

Officer – $53,539/yr
Sergeant – $70,948/yr
Lieutenant – $90,807/yr

Cheyenne

Entry – $51,509/yr
Senior – $67,186/yr

Gillette

Entry – $24.33/hr
Senior – $31.28/hr

Laramie

Entry – $45,058/yr
Senior – $60,623/yr

Rock Springs
<!- mfunc search_btn -> <!- /mfunc search_btn ->
Sheriff's Deputy Salaries
Deputy sheriffs in Wyoming have a lot of territory to cover and a lot of responsibilities to take on, from wrangling wayward livestock to conducting search and rescue operations in the mountains. Salaries vary widely for this important work, but Campbell County tends to offer some of the best compensation in the state at every level of employment.
Campbell County

Deputy Sheriff III – $5,494/mo
Sergeant – $6,860/mo
Lieutenant – $7,220/mo

Laramie County

Entry – $3,223/mo
Senior – $4,361/mo

Natrona County
State Trooper and State Police Salaries
The Wyoming Highway Patrol doesn't have the highest law enforcement salaries in the state, but troopers can apply for assignments in any part of the state, which offers a kind of flexibility that no local law enforcement agency can offer.
Wyoming Highway Patrol

Trooper I – $23.86/hr
Trooper II – $25.83/hr
Salary and employment data compiled by the United States Department of Labor's Bureau of Labor Statistics in May of 2018 – https://www.bls.gov/oes/current/oes_wy.htm#11-9111.
BLS salary data represents state and MSA (Metropolitan Statistical Area) average and median earnings for the occupations listed and includes workers at all levels of education and experience. This data does not represent starting salaries. Employment conditions in your area may vary.
Agency-level salary and employment data was sourced directly from the municipal, county and state law enforcement agencies named and reflects the specific salary ranges and seniority- or rank-based pay described by the respective agency.
All salary and employment data accessed in August 2019.
<!- mfunc feat_school ->
Featured Programs:
Sponsored School(s)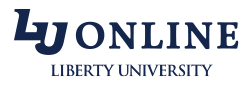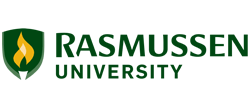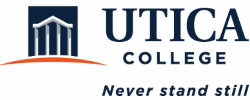 <!- /mfunc feat_school ->