Law enforcement across the Las Vegas valley is as challenging as you'd expect, and 2018 FBI statistics support the long-standing notion of Sin City as a hotspot for all things criminal. In Las Vegas, violent crimes increased by 220 in 2018, while property crimes increased by more than 700 cases. Henderson also posted an increase of 400 incidents of property crime during this time.
<!- mfunc search_btn ->
<!- /mfunc search_btn -><!- mfunc feat_school ->
Featured Programs:
Sponsored School(s)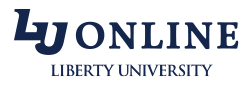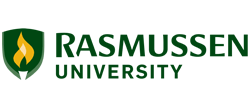 <!- /mfunc feat_school ->
The majority of the population in Nevada – 2 million of the state's 3 million residents – live in the Las Vegas metropolitan area. But what really makes policing this metro area challenging are the number of visitors who descend upon this vacation destination every year – nearly 43 million people.
A career in law enforcement in Nevada, whether you're patrolling the Vegas strip or the outlying rural areas, is a challenging and exciting endeavor that can turn into a truly rewarding career that will allow you to serve and protect by enforcing the laws of the state.
Jobs and Training with the Nevada Department of Public Safety
The Nevada Department of Public Safety (DPS) provides services that support the protection of the state's citizens through both the Nevada Highway Patrol and the Nevada Investigation Division.
Nevada Highway Patrol: The Nevada Highway Patrol's goal is to keep the highways and interstates safe and flowing freely, responding in a timely fashion when needed to provide assistance at vehicle accidents or to support local law enforcement agencies. In 2018 the NHP reported a total of 30,948 crashes throughout the state, 331 of which involved fatalities. Today there are 484 commissioned troopers headquartered in Carson City, with additional offices in Las Vegas, Elko, and Reno.
Nevada Investigation Division: The Nevada Investigation Division conducts investigations into controlled substances, criminal activities, missing persons, domestic violence, and unidentified bodies. The NID also serves as a liaison between the state and the Department of Homeland Security and INTERPOL.
Nevada Department of Public Safety job candidates must either have two years of military experience with two years of professional work experience, a two-year associate's degree and one year of professional work experience, or a bachelor's degree.
Sheriff's Department Law Enforcement Jobs in Nevada
Nevada is a state where much of the population is concentrated in a few major cities, but that doesn't mean there aren't law enforcement needs outside these metro areas, in the state's large swaths of rural land and unincorporated areas. In fact, about 280,000 people reside in Nevada's outlying areas. This is where these large country sheriff's departments come in:
Clark County
The Clark County Sheriff's Department functions primarily as an arm of the Department of Justice, aiding in the processes involved with civil and criminal court proceedings, such as serving court orders, summons, subpoenas, warrants, and affidavits.
Sheriff's deputy job applicants must have a minimum of three years full time military or civilian law enforcement experience.
Washoe County
This Sheriff's Department is the law enforcement agency for the unincorporated areas in Washoe County. It also operates a detention facility with an average daily inmate population of 1,085. Some 412 commissioned deputies work for the Sheriff's Department, which has a $119 million annual budget, including grants totaling $5 million.
<!- mfunc search_btn -> <!- /mfunc search_btn ->
Applicants for sheriff's deputy positions must pass written and physical tests with acceptable results as determined by the Nevada Peace Officer Standards and Training (POST) organization.
Elko County
The Elko County Sheriff's Department was established in 1869 and is today responsible for patrols, a correctional facility, civil processes such as concealed weapons permits, and judicial matters. In 2008 the Sheriff's Department began participation in a Homeland Security information sharing initiative that has since seen tremendous results.
Municipal Police Jobs in Nevada
In the heart of the urban landscapes of Nevada, local police departments are hard at work upholding the law. In Las Vegas alone in 2018, there were over 5,000 aggravated assaults, 121 homicides, 13,102 cases of burglary, and 8,186 auto thefts.
Las Vegas
The Las Vegas Metropolitan Police Department (LVMPD) is by far the largest law enforcement agency in the state of Nevada, with 5,819 employees, a jurisdictional area of over 7,500 square miles, and an accompanying population of 1.6 million, not including the more than 42 million tourists that come each year. Candidates with some post-high school education, previous experience in law enforcement, three or more years in public contract employment, and knowledge of the Spanish language all receive preferential consideration during the hiring process.
Henderson
Henderson Police Department officers responded to 10 murders, 3,618 cases of theft, and 94 rapes in 2016, arresting over 10,000 people in total. The police department spent more than $83 million that year. To join the force, applicants must have no felony or domestic violence convictions and must be able to pass a written exam, physical fitness assessment, and background investigation.
North Las Vegas
The North Las Vegas Police Department has divisions for animal control, community services, detention, training, traffic, records, and investigations.
Prospective employees must be at least 21 years old, must possess a high school diploma or GED, and must have no domestic violence or misdemeanor/felony convictions where force or attempted use of force was used. Applicants must also complete the National Crime Information Center (NCIC) Certification process.
Reno
The Reno Police Department participates in several community partnerships with the aim of forging stronger ties between citizens and the people who enforce the laws. Some of these community programs are neighborhood watches, a citizen's police academy, a ride-along program, and an explorer program that encourages youth ages 15-20 to make a positive difference in their communities.
Job candidates must be at least 21 years old, must take a physical conditioning exam and written examination, and must meet the minimum requirements as laid out by the Commission on Peace Officers' Standards and Training.
Sparks
The Sparks Police Department is made up of 112 sworn officers who are backed up by an additional 47 civilians and over 45 citizen volunteers.
Officer candidates must be trustworthy and not have recently used illegal drugs and must possess at least one of the following: 24 semester units of college-level coursework; a high school diploma AND a POST certificate or status as an officer in the Sparks Police Department Reserve program; or a high school diploma AND service in the U.S. armed forces, U.S. Coast Guard, or National/Air Guard.
Nevada Law Enforcement Salaries
As of May 2018, the Bureau of Labor Statistics found the average hourly wage for patrol officers in Nevada to be $33.87, or a little over $70,000 per year. That is a pretty high number for a relatively rural state, reflecting the high wages paid in the big cities, where the top cops can make $45.92 per hour, or $95,510 per year.
We've pulled the salary data below direct from the agencies listed, aiming for information at the entry, mid, and senior levels. Entry level wages are all for law enforcement officers beyond the post-probationary period, while mid-level figures may reflect sergeant or corporal grades, and senior salaries could be for lieutenants or captains, depending on the promotion and salary structure of the department.
<!- mfunc search_btn -> <!- /mfunc search_btn ->
None of the numbers shown reflect hazard pay, specialist incentives, or overtime pay.
Police Officer Salaries
The cities in Nevada tend to be where the action is, and they are also where the pay is highest. At the Henderson and North Las Vegas departments, senior officers easily fall within the top ten percent for the state.
Henderson Police Department

Entry – $26.23/hr
Senior – $47.11/hr
Las Vegas MetropolitanPolice Department

Entry – $27.22/hr
Mid-level – $35.08/hr
Senior – $42.71/hr
North Las VegasPolice Department

Entry – $53,380/yr
Mid-level – $70,053/yr
Senior – $91,812/yr
RenoPolice Department

Entry – $56,217/yr
Senior – $77,043/yr
SparksPolice Department

Entry – $56,492/yr
Senior – $73,548/yr
Sheriff's Deputy Salaries
There is a lot of unincorporated Nevada to patrol, too, and although the wages aren't as high as with big city departments, there can often be more responsibility and faster promotion in the more remote parts of the state. A senior level officer with the Lyon County Sheriff's Department can make nearly as much as one with the Las Vegas Metro Police.
Clark County Sheriff

Entry – $22.66/hr
Mid-level – $35.12/hr
Senior – $40.94/hr
Lyon County Sheriff

Entry – $24.42/hr
Mid-level – $32.37/hr
Senior – $41.49/hr
Washoe County Sheriff

Entry – $27.47/hr
Mid-level – $31.80/hr
Senior – $37.69/hr
State Trooper and State Police Salaries
Patrolling the state highways takes troopers all over the Silver State, and their dedication and professionalism helps save lives on those lonely highways. Although the starting salary at NHP is low by state standards, senior officers command some of the highest wages in the state.
Nevada Highway Patrol

Entry – $21.07/hr
Mid-level – $31.33/hr
Senior – $57.17/hr
Nevada Investigation Division

Entry – $21.07/hr
Mid-level – $27.41/hr
Senior – $43.17/hr
Salary and employment data compiled by the United States Department of Labor's Bureau of Labor Statistics in May of 2018. Figures represent accumulated data for all areas of employment for medical and health services managers – https://www.bls.gov/oes/current/oes_nv.htm#11-9111.
BLS salary data represents state and MSA (Metropolitan Statistical Area) average and median earnings for the occupations listed and includes workers at all levels of education and experience. This data does not represent starting salaries. Employment conditions in your area may vary.
Agency-level salary and employment data was sourced directly from the municipal, county and state law enforcement agencies named and reflects the specific salary ranges and seniority- or rank-based pay described by the respective agency.
All salary and employment data accessed in August 2019.
<!- mfunc feat_school ->
Featured Programs:
Sponsored School(s)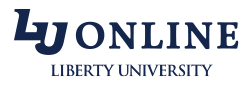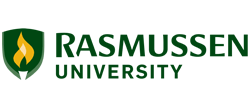 <!- /mfunc feat_school ->