Even as the fourth largest state in the nation, at 147,000 square miles, the total population count here in Montana comes in at just a little over one million, making it one of the least densely populated state's in the nation. In fact, on average there are only about 7 people per square mile, presenting a unique challenge to the professionals who provide law enforcement services here. Outside the population centers of Billings and Missoula, the wide open expanses of land prove challenging when it comes to emergency response and patrolling.
<!- mfunc search_btn ->
<!- /mfunc search_btn -><!- mfunc feat_school ->
Featured Programs:
Sponsored School(s)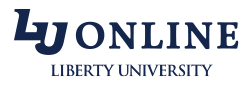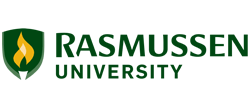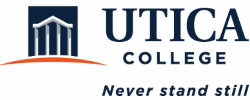 <!- /mfunc feat_school ->
According to the Montana Board of Crime Control (MBCC), as of 2016, there were 53 sheriff's offices in Montana with a total of 753 sworn deputies, and another 47 police departments with a total of 792 sworn officers. Additionally, there were about 400 part-time and reserve officers working throughout the state's police departments and sheriff's offices.
A career in law enforcement in Montana comes with its share of challenges and risks, but for the dedicated individuals who commit to a career in public service here, it's also incredibly rewarding.
Jobs with the Montana Highway Patrol
The Montana Highway Patrol is comprised of 225 troopers who issue more than 80,000 tickets per year. The MHP responds to over 160,000 calls for service each year, with troopers driving more than 6.5 million miles annually. When not on patrol, troopers lead public safety campaigns to promote highway safety, addressing topics that include the dangers of driving while intoxicated and child car safety.
State trooper candidates must be Montana residents (upon completion of academy training), they must be U.S. citizens, and they must be at least 18 years old. Other requirements include 20/30 corrected or uncorrected vision, absence of any felonies, and a willingness to relocate to any place in Montana.
Law Enforcement Jobs in Montana: Sheriff's Departments
Sheriff's departments in Montana are tasked with providing law enforcement services to the unincorporated areas throughout the state. Their jurisdictions may also include cities that are not large enough to support their own police department, such as Butte. Sheriff's departments are also often responsible for maintaining correctional facilities, providing court services, serving summons, and backing up state troopers and municipal police departments.
Yellowstone County
The Yellowstone County Sheriff's Department is in charge of local law enforcement activities and maintaining the Yellowstone County Detention Facility, which has a capacity for 274 inmates. Corrections officer candidates with experience in a related field or previous experience which developed related skills will be given preference. Deputy candidates must pass a written test administered by the Montana Law Enforcement Testing Consortium (MTLETC).
Missoula County
Missoula County sheriff's deputies are responsible for patrolling the county's 2,600 square miles. Estimates reveal that patrol units here cover over 750,000 miles in a single year. The sheriff's department also oversees a detention facility, provide coroner assistance, and operate a number of specialized response units.
After meeting basic requirements for employment, candidates here must pass a written exam, physical agility assessment, oral interview, psychological evaluation, and background check.
Cascade County
Some of the Cascade County Sheriff's Department's most frequently performed public services include dog control and the issuance of concealed weapons permits. They also maintain birth and death records and issue several types of permits. Sheriff's deputies work closely with the Great Falls Police Department to protect residents and their property.
<!- mfunc search_btn -> <!- /mfunc search_btn ->
The hiring process for sheriff's deputies here includes passing a written exam and oral interview.
Police Jobs in Montana: Municipal Departments
Within the major cities, law enforcement work falls to the city police departments who protect and serve the citizens within their municipal jurisdictions. In Billings, Montana's largest city, police officers are responsible for providing police services to the city's nearly 110,000 residents and patrolling its 44 square miles, while in Helena, police officers are responsible for patrolling just 16 square miles and providing law enforcement services to just 31,000 residents.
Billings
The Billings Police Department has a force of 142 sworn police officers whose job includes protecting and serving a population of about 105,000 people. The hiring process here includes passing a background investigation, polygraph examination medical examination and psychological evaluation to qualify for academy training.
Missoula
The Missoula Police Department is organized into a Patrol Division and an Investigations Division. Officers with the Patrol Division may work out of a number of units, including a K-9 unit, traffic unit, special teams unit, and more. Of the 100 sworn officer positions here, about 75 are assigned to the Patrol Division.
Candidates here must pass an applicant eligibility test that consists of both written and physical assessments approved by the Missoula Police Department and the Montana POST council. Eligibility tests are conducted once or twice a year.
Great Falls
The Great Falls Police Department is home to 88 sworn officers who work out of the department's five bureaus: The Patrol Services Bureau, the Investigative Services Bureau, the Support Services Bureau, the Communication Services Bureau, and the Administrative Services Bureau.
Candidates here must be U.S. citizens, must be at least 18 years old, must possess or have the ability to obtain a Montana driver's license within 60 days of hire, and must have no felony convictions. While education requirements include a high school diploma or GED, a college-level education is preferred.
Bozeman
In 2018 the Bozeman Police Department had a total of around 60 officers who responded to 50,548 calls for service. The officers of the department work out of either the Patrol Division or the Investigative Division. Specialty units within the Patrol Division include K-9, Special Response, Field Training, and Crisis Intervention.
Qualified candidates here are U.S. citizens, at least 18 years old, and hold a high school diploma or GED.
Helena
The Helena Police Department has partnered with the Crime Stoppers tip program to increase the amount of cases solved. The most recent statistics indicate that this partnership has led to 600 arrests and the recovery of over $1.3 million in stolen property.
Candidates must have their name on the Montana Law Enforcement Testing Consortium (MTLETC) list to be considered for employment. Individuals can add their name to the list by passing a written test and the Montana Physical Abilities Test.
Montana Law Enforcement Salaries
The average hourly wage for police and sheriff patrol officers in Montana is $27.03 per hour according to the Bureau of Labor Statistics in 2018, with those at the 90th percentile bringing in $35.31/hr, or around $73,450 each year. The following salary data was collected directly from the agencies and represents data for the most recent year published. Entry level salaries reflect post-probationary pay, while mid-level salaries may reflect sergeant or corporal ranks where available. Senior levels, likewise, may reflect lieutenant, captain, or investigator pay.
<!- mfunc search_btn -> <!- /mfunc search_btn ->
The numbers don't reflect overtime, bonus, or hazard pay, although those are common benefits at many agencies.
Police Officer Salaries
Although even the cities in Montana are small as far as cities go, they tend to offer some of the best pay rates for law enforcement officers in the state. The State Patrol even complains about losing its best troopers to agencies such as Great Falls, where senior officers can make nearly $70,000 per year.
Billings Police Department

Entry – $26.11/hr
Mid-level (10yrs) – $32.03/hr
Senior (22yrs) – $36.79/hr
Bozeman Police Department

Entry – $4,747,80/mo
Mid-level (10yrs) – $5,825.70
Senior (25yrs) – $6,942.55
Great Falls Police Department

Entry – $53,398/yr
Mid-level (10yrs) – $65,966/yr
Senior (20yrs) – $68,072/yr
Helena Police Department

Entry – $24.24/hr
Mid-level – $29.84/hr
Senior – $32.92/hr
Sheriff's Deputy Salaries
Sherriff's departments in Big Sky country have a lot of territory to cover and tend to be low on staffing, which makes salaries critical in attracting top candidates. But a low cost of living and the unparalleled grandeur of the natural beauty here are another draw.
In the major counties near urban centers, like Missoula, salaries are comparable to local police departments.
Gallatin County Sheriff's Department
Missoula County Sheriff's Department

Entry – $56,687/yr
Mid-level – $63,400/yr
Senior – $66,384/yr
Yellowstone County Sheriff's Department
State Trooper and State Police Salaries
As the premier law enforcement agency in the state, the Montana Highway Patrol has recently started boosting salaries in order to hang on to their well-trained and highly experienced troopers.
Montana Highway Patrol

Entry (Probation) – $23.32/hr
Entry (Base) – $24.45/hr
Salary and employment data compiled by the United States Department of Labor's Bureau of Labor Statistics in May of 2018 – https://www.bls.gov/oes/current/oes_mt.htm#11-9111.
BLS salary data represents state and MSA (Metropolitan Statistical Area) average and median earnings for the occupations listed and includes workers at all levels of education and experience. This data does not represent starting salaries. Employment conditions in your area may vary.
Agency-level salary and employment data was sourced directly from the municipal, county and state law enforcement agencies named and reflects the specific salary ranges and seniority- or rank-based pay described by the respective agency.
All salary and employment data accessed in August 2019.
<!- mfunc feat_school ->
Featured Programs:
Sponsored School(s)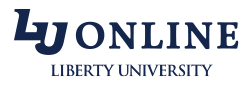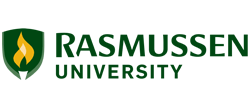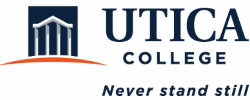 <!- /mfunc feat_school ->