For Arkansas' law enforcement community, the stakes have never been higher. According to 2017 FBI statistics, many of the largest cities here posted homicide rates that far exceeded the national average. While the national homicide rate was 5.3 per 100,000 people in 2017, Little Rock's 55 homicides resulted in a rate of 27.6 homicides per 100,000. North Little Rock had a homicide rate of 13.4 per 100,000 people during this time, and Osceola had the state's highest homicide rate, at 85.9 for every 100,000 people.
<!- mfunc search_btn ->
<!- /mfunc search_btn -><!- mfunc feat_school ->
Featured Programs:
Sponsored School(s)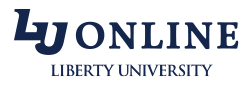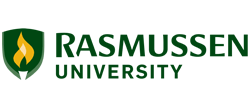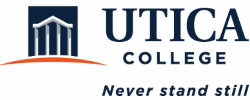 <!- /mfunc feat_school ->
A career in law enforcement here is one that will certainly come with its share of challenges, but it will certainly be one that is incredibly fulfilling and gratifying. A love of justice, a respect for the law, and a desire to make a difference in the community are the characteristics of an exceptional law enforcement officer.
Combine these attributes with a distinct set of skills and the right training and you can become part of Arkansas' committed law enforcement community working to protect its citizens and improve the quality of life for everyone.
Arkansas' State Police
The Arkansas State Police serves as an umbrella organization that oversees a number of statewide divisions, including:
Administrative Services Division – ASP Personnel and State Trooper Recruiting
Highway Patrol Division – Highway Patrol Commanders
Criminal Investigation Division (CID) – CID Commanders
Crimes Against Children Division – Administrator and Area Offices
Highway Safety Office – Highway Safety Plans and Traffic Crash Statistics
Arkansas Highway Patrol
The Highway Patrol Division of the Arkansas State Police, which is divided into Eastern and Western Regions, includes more than 900 employees, two-thirds of which are Arkansas State Police Troopers.
State troopers also work out of the agency's Criminal Investigation Division as special agents. These professionals investigate criminal cases initiated by the Arkansas State Police and local law enforcement agencies.
All state trooper candidates for the Arkansas Highway Patrol must:
Be at least 21 years old
Be a citizen of the United States
Hold a current and valid driver's license
Have a high school diploma or GED
Have no felony convictions
Have no misdemeanor domestic violence convictions.
Before recruits can begin training, they must pass a department physical, a psychological examination, and a polygraph examination.
Municipal Police Departments in Arkansas
Protection of Arkansas' citizens within city limits belongs to the professionals of the state's municipal police departments. In addition to general patrol duties, many police officers throughout the state serve in specialized units or divisions like K-9, special operations, SWAT, and more.
Little Rock
The Little Rock Police Department is divided into an Executive Bureau, Field Services Bureau, and Investigative and Support Bureau. There are also three police stations strategically located throughout the city. The Bureaus are further divided into Divisions/Units, which include:
Accreditation and Staff Inspections Unit
Detective Division
Internal Affairs Division
Office of Emergency Services/Communications Center
Patrol Divisions
Records Division
Special Investigations Division
Special Operations Division
Training Division
All candidates must be at least 20 ½ years old, but less than 46. They must also have a high school diploma or GED, no felony convictions, and have acceptable vision and hearing.
Fayetteville
The Fayetteville Police Department consists of about 170 sworn police officers and civilian members. The Patrol Division is the largest unit, consisting of 71 officers, one captain, two lieutenants, and eight sergeants, and it is organized into the following units:
Bicycle Unit
Crisis Negotiation Team
Emergency Response Team
Honor Guard
K-9 Unit
Motorcycle Unit
Uniform Patrol
To qualify for a police officer job in Fayetteville, candidates must:
Be a U.S. citizen
Be at least 21 years of age
Have a high school diploma or GED
Have a valid driver's license
Have no felony convictions
Chosen candidates must also pass a physical fitness test and a field training program.
Jonesboro
The Jonesboro Police Department, which includes 150 sworn police officers and 33 full- and part-time civilian employees, serves nearly 60,000 residents, as well as many more temporary residents of Arkansas State University that are in the area each school year.
The Jonesboro Police Department includes the following Divisions: Administrative Services Division, Uniform Patrol Division, Criminal Investigation Division, and a Special Services Division, which includes the following units:
DARE Program
Honor Guard Unit
Motorcycle Unit
Reserve Officer Program
School Resource Officer Program
Tactical Unit
Traffic Unit
Warrant Unit
Candidates for police officer jobs in Jonesboro must be at least 21 years old, have a high school diploma or GED, and have no felony convictions. Recruits must also pass a set of agility tests, a written test, a drug screen, a psychological examination, and an extensive background investigation.
County Sheriff's Departments in Arkansas
Deputy sheriffs in Arkansas are valuable members of the state's law enforcement community, as they are responsible for providing law enforcement and patrol services to nearly 42% of the state's population. Other job duties often include providing security to the courts, investigating crimes, issuing warrants, and overseeing the county jails.
Pulaski County
The Pulaski County Sheriff's Department has five substations (three north of the river and two south of the river), a Patrol Division, and an Investigations Division, which consists of three squads and a Narcotics Unit.
Special Units of the Pulaski County Sheriff's Department include:
Accident Reconstruction Team
Honor Guard
Reserve Deputy Program
SWAT Team
Water Patrol
Deputy sheriff candidates must be at least 21 years old, they must hold a high school diploma or GED, and they must have no felony or domestic violence convictions. Recruits here must successfully complete a 12-week training academy.
Benton County
The Sheriff's Office of Benton County serves more than 200,000 residents and patrols an area of about 880 square miles. The Units of the Benton County Sheriff's Office include:
Civil/Warrants
Courthouse Security
Crime Prevention
Criminal Investigation
Detention
DWI/DUI Task Force
Patrol
SWAT Team
Candidates must be at least 21 years old, hold a high school diploma or GED, and have no felony convictions. They must also be able to successfully pass a physical abilities test to be considered for academy training.
Washington County
The Washington County Sheriff's Office includes a Detention Division and an Enforcement Division. Sheriff's deputy candidates must successfully complete a physical agility test, background investigation, polygraph exam, and a medical and psychological evaluation to be considered for recruitment.
Arkansas Law Enforcement Salaries
The Bureau of Labor Statistics data from 2018 reveal a median salary of $37,680 for police officers and sheriff's deputies. Those in the top 10% earn an average salary of $58,450. These numbers are in line with salary information received from the respective state police departments. The following information highlights post-Academy starting salaries and, when available, mid- and senior-level salaries.
Police Officer Salaries
While the starting salary for police officers among the largest police departments in the state tends to be in the mid-$30,000s, the Little Rock Police Department pays its officers a starting salary of $43,742 – about $10,000 more.
Fayetteville Police Department
Police officers of the Fayetteville Police Department earn a starting salary of between $34,489 and $59,100. Officers with an associate's degree earn an additional $1,250 a year, while those with a bachelor's degree an additional $2,500 a year.
Fort Smith Police Department
Fort Smith police officers earn a starting salary of $37,440. This police department has a strong educational incentive for its officers that includes an additional 3% of annual base pay for those with an associate's degree, 6% for those with a bachelor's degree, and 7% for those with a master's degree.
Jonesboro Police Department
Jonesboro Police Department officers earn a starting salary of $34,500. All officers here earn annual raises.
Little Rock Police Department
The starting salary for police officer recruits with the Little Rock Police Department is $43,742 – the highest in the state. After the completion of academy training, recruits are given a one-time academy completion incentive of $5,000.
Additional salary increases are based on years of experience:
1 year: $46,404
2 years: $49,642
3 years: $52,880
4 years: $56,117
6 years: $60,870
8 years: $66,579
North Little Rock Police Department
Police officers with the North Little Rock Police Department earn a starting salary of $40,000. New hires with 2-4 years of experience earn $42,500, while those with four-plus years of experience earn $47,749.
State Trooper and State Police Salaries
State troopers with the Arkansas State Police earn a salary of $42,357 upon reporting as a recruit to the Arkansas State Police Training Academy. After four and a half years of experience, troopers here may be eligible to earn a promotion to the rank of ASP Trooper First Class, which comes with a salary increase of 10%, to $46,592.
After another seven and a half years, troopers are then eligible to earn the rank of ASP Corporal, which includes another 10% salary increase, to $51,251.
Salary and employment data compiled by the United States Department of Labor's Bureau of Labor Statistics in May of 2018 https://www.bls.gov/oes/current/oes_ar.htm.
BLS salary data represents state and MSA (Metropolitan Statistical Area) average and median earnings for the occupations listed and includes workers at all levels of education and experience. This data does not represent starting salaries. Employment conditions in your area may vary.
Agency-level salary and employment data was sourced directly from the municipal, county and state law enforcement agencies named and reflects the specific salary ranges and seniority- or rank-based pay described by the respective agency.
All salary and employment data accessed in August 2019.