All routes to employment as a peace officer in Washington state run through the Basic Law Enforcement Academy in Burien, run by the Washington State Criminal Justice Training Commission. All cities, counties, state universities, railroad, and Department of Fish and Wildlife commissioned officers must complete the same 720 hour BLEA course at the academy.
Other requirements related to financial and criminal background checks, education and work experience are set by the individual agencies, but across municipal police departments, county sheriff's offices and state agencies like the Highway Patrol, Washington State is known for consistently setting the bar high for new recruits. These high standards are part of the reason that the Bureau of Labor Statistics ranks Washington as fourth in the nation for law enforcement officer pay as of 2018.
<!- mfunc search_btn ->
<!- /mfunc search_btn -><!- mfunc feat_school ->
Featured Programs:
Sponsored School(s)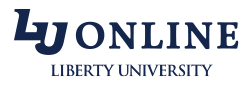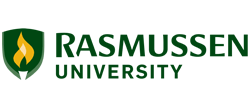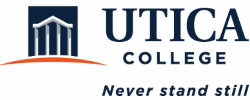 <!- /mfunc feat_school ->
Police Officer Jobs in Washington
In 2018, FBI national crime statistics showed that serious crime throughout the state dropped very slightly over 2017. Most of that decline was due to dropping rates of property crimes, which went down by over three percent.
It's not all good news coming from the latest FBI report, however, as criminal behavior like vandalism, vagrancy and public intoxication categorized as crimes against society increased by nearly seven percent. Paired with an only 26 percent clearance rate for such crimes, that leaves a lot of work to be done by city officers statewide.
The municipal police departments serving Washington's largest metro areas are:
Bellevue Police Department
Tacoma Police Department
Seattle Police Department
Spokane City Police Department
Deputy Sheriff Jobs in Washington
Washington's 39 counties each have independently elected sheriffs that head up all county-level law enforcement efforts. While most law enforcement functions sheriff's offices perform are similar, they may have different responsibilities in the context of the larger criminal justice system, with some counties operating jails under the authority of the sheriff's department, and others operating 911 communications centers.
The largest sheriffs' departments in Washington State work out of three counties:
Spokane County
King County
Pierce County
General Training and Hiring Requirements for Law Enforcement Jobs in Washington
Under the rules of the Washington State Criminal Justice Training Commission, all new hires for Washington state trooper, municipal police officer and county sheriff's deputy positions must complete at least 720 hours of basic training.
All agencies have their own standards, but the general qualifications that apply to most include:
Be at least 21 years of age
Have a high school diploma or GED
Have a valid state driver's license
Be a U.S. citizen
Be able to read and write English
Have no record of felony convictions
Willing to relocate within county/municipality as required
Pass physical, written, psychological and polygraph tests
Pass background investigation
State Trooper Jobs With the Highway Patrol in Washington
WSP was only the third state law enforcement agency in the country to receive accreditation from the Commission on Accreditation for Law Enforcement Agencies (CALEA). That level of expertise and professionalism has continued to carry through to today, with the agency receiving an Accreditation with Excellence award from CALEA in 2016, signifying its position as one of the finest agencies in the country.
<!- mfunc search_btn -> <!- /mfunc search_btn ->
There are more than 1,000 state troopers currently working for the Washington State Highway Patrol, with a jurisdiction that includes the entire state– not only its highways. State trooper in Washington are based out of the following districts:
District 1: Tacoma
District 2: Bellevue
District 3: Yakima
District 4: Spokane
District 5: Vancouver
District 6: Wenatchee
District 7: Marysville
District 8: Bremerton
Qualifications for Becoming a State Trooper in Washington
In each of these eight districts, the qualifications for new hires is the same:
Be a U.S. citizen
Have a valid driver's license
Be 19.5 years of age or older when applying for job
Have a high school diploma or equivalent
Pass medical, psychological, drug, background investigations and examinations
Pass physical fitness test
Have no felony convictions on record
Be willing to relocate to anywhere in the state as needed
Be willing to work long hours, rotating shifts, and weekends
Washington Law Enforcement Salaries
The Bureau of Labor Statistics found the average hourly pay for police officers in Washington in 2018 was $37.34. That works out to $77,670 per year, one of the highest average salaries in the country for law enforcement officers. Moreover, Washington is one of the few states where the top ten percent of officers regularly make more than $100,000 per year—$48.61 per hour.
Those averages can mask some wide ranges in possible salaries at individual agencies, however. That's why we've included the most recently published wage data at every level from some of the largest law enforcement employers in the state below. Where available, we include job titles and pay at entry, mid-level, and senior positions. Depending on agency promotion and organizational policies, senior levels can include supervisory positions.
<!- mfunc search_btn -> <!- /mfunc search_btn ->
None of the data includes educational incentives, special qualification bonuses, or hazard pay, although in some agencies those may represent a significant source of compensation.
Police Officer Salaries
In a state known for high rates of pay for law enforcement professionals, metropolitan officers in Washington can expect impressive salaries. Although the cost of living in urban areas is higher than the rural parts of the state, senior officers in particular can expect to receive compensation that allows a comfortable lifestyle in the city and surrounding suburbs.
Bellevue Police Department

Police Officer – $5,999/mo
Corporal – $8,296/mo
Lieutenant – $9,189/mo

SeattlePolice Department

Police Officer – $6,787/mo
Police Sergeant – $10,225/mo

SpokanePolice Department

Entry – $48,587/yr
Mid-Level – $80,513/yr
Senior $88,405/yr

TacomaPolice Department

Police Officer – $26.44/hr
Police Detective – $38.26/hr
Police Sergeant – $40.18/hr

VancouverPolice Department

Police Officer – $5,882/mo
Police Corporal – $7,038/mo
Police Sergeant – $9,034/mo
Sheriff's Deputy Salaries
Although sheriff's deputies in the largely rural parts of the state are not compensated as well as their urban colleagues, their cost of living can be considerably lower. And in the heavily urbanized parts of Western Washington, deputies make salaries that are on par with their metropolitan counterparts.
King County Sheriff's Office

Deputy – $67,710/yr
Deputy – $83,444/yr
Sergeant – $106,083/yr

Kitsap CountySheriff's Office

Deputy Sheriff 1 – $67,187/yr
Deputy Sheriff 2 – $83,220/yr
Sergeant – $98,571/yr

Pierce CountySheriff's Office

Deputy – $30.92/hr
Detective – $43.77/hr
Sergeant – $49.21/hr

Snohomish CountySheriff's Office

Deputy – $64,107/yr
Deputy – $78,003/yr
Sergeant – $97,248/yr

Thurston CountySheriff's Office

Deputy Sheriff – $5,199/mo
Operations Sergeant – $6,862/mo
Lieutenant – $9,293/mo

Spokane CountySheriff's Office

Entry – $47,211/yr
Senior – $76,366/yr
State Trooper and State Police Salaries
Washington State Patrol

Entry – $63,360/yr
Mid-Level – $87,336/yr
Salary and employment data compiled by the United States Department of Labor's Bureau of Labor Statistics in May of 2018 – https://www.bls.gov/oes/current/oes_wa.htm#11-9111.
BLS salary data represents state and MSA (Metropolitan Statistical Area) average and median earnings for the occupations listed and includes workers at all levels of education and experience. This data does not represent starting salaries. Employment conditions in your area may vary.
Agency-level salary and employment data was sourced directly from the municipal, county and state law enforcement agencies named and reflects the specific salary ranges and seniority- or rank-based pay described by the respective agency.
All salary and employment data accessed in August 2019.
<!- mfunc feat_school ->
Featured Programs:
Sponsored School(s)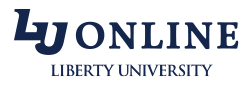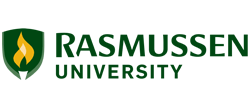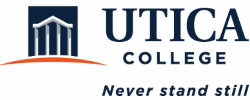 <!- /mfunc feat_school ->