Training for law enforcement professionals in Virginia varies according to the agency. Police officer and deputy sheriff jobs in Virginia's municipalities and counties may require shorter periods of training at local police academies, while state troopers require longer and more intensive periods of training at the Virginia State Police Academy in Richmond.
<!- mfunc search_btn ->
<!- /mfunc search_btn -><!- mfunc feat_school ->
Featured Programs:
Sponsored School(s)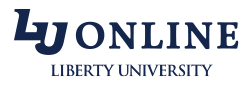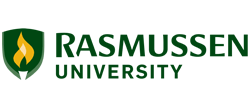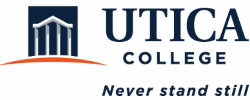 <!- /mfunc feat_school ->
Police Officer Jobs in Virginia
Police officer jobs in Virginia are found in nearly every one of the Commonwealth's towns and cities. The largest municipal police departments in Virginia include:
Alexandria Police Department
Arlington County Police Department
Norfolk Police Department
Hampton Police Division
Portsmouth Police Department
But size doesn't necessarily equate to crime rates or policing challenges in Virginia. In 2016, Harrisonburg experienced a nearly 40 percent spike in violent crimes, the largest of any city in the state and one of the most of any metro area nationwide.
Deputy Sheriff Jobs in Virginia
Virginia is recognized for two major milestones when it comes to sheriff-related history in the United States. According to the National Sheriff's Association, the colony of Virginia's shire of Northampton had both the first appointed and the first elected sheriffs in America. Today, sheriffs and deputy sheriffs work in Virginia's counties and cities, enforcing and upholding laws. The largest sheriff departments in Virginia include:
Arlington County Sheriff's Office
Chesapeake Sheriff's Office
Alexandria City Sheriff's Office
City of Hampton Sheriff's Office
Norfolk Sheriff's Office
Portsmouth Sheriff's Office
Richmond County Sheriff's Office
Qualifications for Becoming a Police Officer or Deputy Sheriff in Virginia
While each city/county that employs deputy sheriffs and/or police officers has its own qualifications for employment, generally the following rules apply to all applicants:
S. citizens only need apply
Must be at least 21 years of age
Must have a valid driver's license
Must pass extensive background investigation
Must pass physical and medical examinations
Must pass polygraph examination
Must pass psychological examination
State Trooper Jobs With the Highway Patrol in Virginia
State trooper jobs in Virginia come with many responsibilities. Duties of state troopers in Virginia include, but are not limited to: enforcing Commonwealth laws, investigating traffic and criminal offenses, interviewing, performing lifesaving operations, search and rescues, communicating orally and writing reports, and reading and comprehending legal documents.
State trooper jobs in Virginia may be found in:
Administrative headquarters: Richmond

Division 1 HQ: Henrico; offices:

Area 1: Ashland
Area2: Warsaw
Area 3: West Point
Area 4: Mineral
Area 6: Powhatan
Area 7: Petersburg
Area 8: Richmond
Area 44: Bowling Green

Division 2 HQ: Culpeper; offices:

Area 5: Fredericksburg
Area 12: Warrenton
Area 13: Winchester
Area 14: Luray
Area 15: Culpeper
Area 16: Harrisonburg

Division 3 HQ: Appomattox; offices:

Area 17: Staunton
Area 18: Charlottesville
Area 19: Buckingham
Area 20: Amherst
Area 21: Appomattox
Area 22: South Hill
Area 23: South Boston

Division 4 HQ: Wythe; offices:

Area 24: Dublin
Area 25: Galax
Area 26: Wythe
Area 27: Bristol
Area 28: Claypool Hill
Area 29: Vansant
Area 30: Wise

Division 5 HQ: Chesapeake; offices:

Area 31: Melfa
Area 32: Norfolk
Area 33: Gloucester
Area 34: Franklin
Area 35: Emporia
Area 36: Waverly
Area 37: Williamsburg
Area 46: Hampton
Area 47: Chesapeake

Division 6 HQ: Salem; offices:

Area 38: Clifton Forge
Area 39: Lexington
Area 40: Salem
Area 41: Bedford
Area 42: Martinsville:
Area 43: Chatham

Division 7 HQ: Fairfax; offices:

Area 9: Fairfax
Area 10: Leesburg
Area 11: Independent Hill/Manassas
Area 45: Arlington
Area 48: Alexandria
<!- mfunc search_btn -> <!- /mfunc search_btn ->
Qualifications for Becoming a State Trooper in Virginia
Candidates for state trooper positions in Virginia must be:
21 years old
High school graduate/GED (college experience preferred)
S. citizen
Pass a background investigation including a polygraph test
Driver's license/good driving record
Willing to relocate to anywhere in Virginia
Willing to work rotating shifts/weekends
Must live in a state east of the Mississippi River
Must pass pre-employment drug testing and random screening thereafter
Must pass physical exam
Must pass psychological exam
Virginia Law Enforcement Salaries
According to Bureau of Labor Statistics data, the average Virginia law enforcement officer made $27.26 per hour in 2018. That amounts to $56,710 per year. At the top end, those in the 90th percentile could earn $39.51 per hour, or $82,180 per year.
Below, we've gone past the averages and brought in data directly from various law enforcement agencies around the state at all levels, whether state, city, or county. Where available, we list representative salaries from the most recently published data for entry, mid-level, and senior positions, with job titles if those have been provided.
<!- mfunc search_btn -> <!- /mfunc search_btn ->
Entry level data reflects pay levels after academy or probationary posting, while senior levels may in some cases represent supervisory positions, depending on department structure and promotion policy. None of the provided data includes bonuses for education, qualification, or hazard pay.
Police Officer Salaries
The most senior police officers in metropolitan departments across Virginia can expect pay that verges on six figures, particularly in the Chesapeake Bay region.
Arlington Police Department

Entry – $56,035/yr
Senior – $94,848/yr

NorfolkPolice Department

Entry – $41,168/yr
Senior – $62,830/yr

ChesapeakePolice Department

Entry – $44,326/yr
Mid-Level – $63,580/yr
Senior – $98,876/yr

RichmondPolice Department

Entry – $42,000/yr
Senior – $82,106/yr

Virginia BeachPolice Department
Sheriff's Deputy Salaries
Sheriff's offices in the state may call their uniformed staff either deputies or police officers, but in either case, salaries tend to be similar to the municipal agencies in the same areas.
Chesterfield County Sheriff's Office
FairfaxCounty Sheriff's Office

Police Officer I – $52,078/yr
Police Officer II – $69,789/yr
Police Sergeant – $98,201/yr

Prince WilliamCounty Police Department
State Trooper and State Police Salaries
Virginia state troopers start off in the same ballpark as, or even slightly below, their counterparts at other agencies when it comes to paychecks, but at the top end, senior officers make more money and have more flexibility in postings and assignments than at any other law enforcement agency in the state.
Virginia State Police

Law Enforcement Officer I – $48,719/yr
Law Enforcement Officer II – $54,777/yr
Law Enforcement Officer III – $111,885/yr
Salary and employment data compiled by the United States Department of Labor's Bureau of Labor Statistics in May of 2018 – https://www.bls.gov/oes/current/oes_vi.htm#11-9111.
BLS salary data represents state and MSA (Metropolitan Statistical Area) average and median earnings for the occupations listed and includes workers at all levels of education and experience. This data does not represent starting salaries. Employment conditions in your area may vary.
Agency-level salary and employment data was sourced directly from the municipal, county and state law enforcement agencies named and reflects the specific salary ranges and seniority- or rank-based pay described by the respective agency.
All salary and employment data accessed in August 2019.
<!- mfunc feat_school ->
Featured Programs:
Sponsored School(s)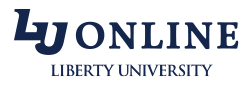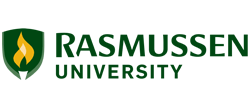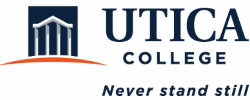 <!- /mfunc feat_school ->