In Utah, law enforcement careers are found at the local (municipal), county (sheriff) and state (highway patrol) levels. Each law enforcement agency has its own minimum standards that must be met in order for candidates to be considered for employment. Law enforcement careers in Utah may be the most challenging, rewarding, physically demanding positions that are available in the state. The protection of citizens at the local, county and state levels is the number one priority of law enforcement officers working in Utah.
<!- mfunc search_btn ->
<!- /mfunc search_btn -><!- mfunc feat_school ->
Featured Programs:
Sponsored School(s)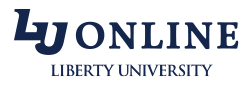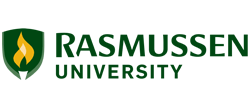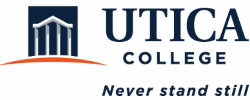 <!- /mfunc feat_school ->
Police Officer Jobs and Training in Utah
Police officers at the local level are called Peace Officers in Utah. The Utah Peace Officer Standards and Training Act sets minimum requirements of all peace officers in Utah. Municipalities may establish standards beyond these, but all potential Utah police officers/peace officers must meet the minimum standards. Police officer jobs in Utah may be most prevalent in the biggest cities, including:
West Jordan Police Department, West Jordan
Provo City Police Department, Provo
West Valley City Police Department, West Valley
Salt Lake City Police Department, Salt Lake City
Deputy Sheriff Jobs and Training in Utah
Sheriff's offices in Utah are found within the state's counties. Deputy sheriff jobs in Utah may be available in:
Weber County-Ogden
Wayne County-Loa
Washington County-Hurricane
Wasatch County-Heber City
Utah County-Spanish Fork and Provo
Uintah County-Vernal
Tooele County-Tooele
Summit County – Park City
Sevier County – Richfield
Sanpete County – Manti
San Juan County-Monticello
Rich County – Randolph
Piute County – Junction
Morgan County – Morgan
Millard County – Fillmore
Kane County- Kanab
Juab County – Nephi
Iron County-Cedar City
Grand County-Moab
Garfield County-Panguitch
Emery County-Castle Dale
Duchesne County-Duchesne
Davis County-Farmington
Daggett County – Manila
Carbon County – Price
Cache County – Logan
Box Elder County – Brigham City
Beaver County – Beaver
Qualifications for Becoming a Police Officer or Deputy Sheriff in Utah
Be a U.S. citizen
Have a high school diploma/GED
Have a valid driver's license
Have a clean criminal record
Complete a law enforcement certification program (under an agency such as Utah Peace Officers Standards and Training Academy and the Utah Law Enforcement Academy at Weber State University )
Score at least a 70 on the National Peace Officers Selection Test (NPOST) (this test is required for all county/sheriff jobs in Utah)
<!- mfunc search_btn -> <!- /mfunc search_btn ->
State Trooper Jobs and Training With the Highway Patrol in Utah
Utah's Highway Patrol is made up of state troopers who help to keep the state's major roadways and citizens safe. Specialty units of the Utah Highway Patrol include SWAT, Executive Protection, Capitol Security, and K-9 Troopers. Offices in which state trooper jobs with the highway patrol in Utah may be available include:
Headquarters/Administrative Office – Salt Lake City
Wendover – Section 8
Vernal-Section 5 – Uintah, Daggett & Duchesne Counties
Sandy – Training Office
Tooele – Section 8, Tooele County
George/Hurricane – Section 12 – Washington & Kane Counties
Murray – Supply Office
Salt Lake Field Operations– Section 4, Salt Lake County
Roosevelt – Section 5
Richfield-Section 10 – Western Wayne, Piute, Sevier & Sanpete Counties
Price-Section 9 – Green River Area, Eastern Garfield, Wayne, Eastern, Emery & Carbon Counties
Orem – Section 6, Utah County
Ogden-Section 2, Morgan & Weber Counties
Nephi-Section 14
Motor Carrier-Vehicle Safety Division, Salt Lake City
Monticello-Section 13
Moab-Section 13, San Juan & Grand Counties
Logan-Section 1
Law Enforcement Data Center- Murray
Kanab-Section 12
Heber-Section 7, Rich, Summit & Wasatch Counties
Green River – Section 9
Fillmore-Section 14, Millard & Juab Counties
Farmington-Section 3, Davis County
DUI Squad,K-9 & SERT (Special Emergency Response Team) – Murray
Dignitary Protection Uniform Division – Salt Lake City
Salt Lake Community College-Taylorsville
Cedar City-Section 11, Garfield, Iron & Beaver Counties
Brigham City-Section 1, Cache & Box Elder Counties
Beaver-Section 11
Qualifications for Becoming a State Trooper in Utah
Applications to become a state trooper in Utah are not accepted unless the state has a need. Prospective state troopers may visit the Utah Department of Public Safety to sign up to be notified when applications are being accepted. Minimum qualifications include:
Possess a high school diploma/GED
Be at least age 21
Be a U.S. citizen
Pass a background/moral character investigation
Complete the Peace Officer Academy (POST) Entrance Exam
Utah Law Enforcement Salaries
The average peace officer in Utah makes $25.91 per hour according to the U.S. Bureau of Labor Statistics in 2018. That works out to $53,890 a year. For those in the top ten percent, $35.31 is the median, which works out to $73,440 per year.
But individual agencies can vary widely around those ballpark numbers. Below, we've listed a set of representative municipal, county, and state agencies that have published salary data for their positions. Where available, we've included position titles; otherwise, data for entry, mid-level, and senior positions is listed. Entry level positions are post-probationary numbers, while senior levels may include positions with supervisory responsibilities.
<!- mfunc search_btn -> <!- /mfunc search_btn ->
None of the numbers reflect overtime, incentive, or hazard pay, although those can add considerably to take-home salary in many departments.
Police Officer Salaries
Utah's municipal officers have been seeing significant pay bumps in recent years as departments have grown concerned about losing experienced members to better-paying agencies. Cities in the state remain among the highest paying LEO positions available.
Ogden Police Department

Police Officer – $39,080/yr
Sergeant – $67,318/yr
Lieutenant – $86,457/yr

ProvoPolice Department

Entry – $19.38/hr
Mid-level – $23.84/hr
Senior – $30.63/hr

Salt Lake CityPolice Department

Entry – $21.01/hr
Mid-level – $28.86/hr
Senior – $36.86/hr

West JordanPolice Department

Entry – $20.95/hr
Senior – $29.49/hr

West Valley CityPolice Department

Police Officer – $43,160/yr
Police Officer 1st Class – $68,457/yr
Sergeant – $87,776/yr
Sheriff's Deputy Salaries
Utah counties have a lot of territory to cover, from broad deserts to rugged mountains. That requires deputies who have special expertise, including EMT or paramedic training in some areas. Those additional qualifications can add considerably to take-home pay for deputies who are qualified.
Sevier County Sheriff Department
Davis County Sheriff's Department

Entry – $19.09/hr
Senior – $29.49/hr

Salt Lake County Sheriff's Office

Deputy – $36,046/yr
Sergeant – $62,015/yr
Captain – $106,692/yr
State Trooper and State Police Salaries
As the premier law enforcement agency in the state, the Utah Highway Patrol offers a wealth of training and opportunities for advancement to go along with the competitive salaries paid to troopers.
Utah Highway Patrol

Entry – $42,640/yr
Senior – $64,480/yr
Salary and employment data compiled by the United States Department of Labor's Bureau of Labor Statistics in May of 2018 – https://www.bls.gov/oes/current/oes_ut.htm#11-9111.
BLS salary data represents state and MSA (Metropolitan Statistical Area) average and median earnings for the occupations listed and includes workers at all levels of education and experience. This data does not represent starting salaries. Employment conditions in your area may vary.
Agency-level salary and employment data was sourced directly from the municipal, county and state law enforcement agencies named and reflects the specific salary ranges and seniority- or rank-based pay described by the respective agency.
All salary and employment data accessed in August 2019.
<!- mfunc feat_school ->
Featured Programs:
Sponsored School(s)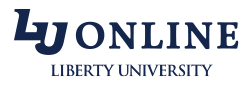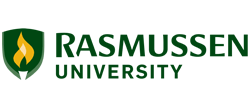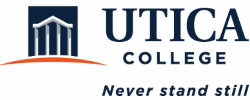 <!- /mfunc feat_school ->