South Carolina has one of the highest crime rates of any state in the country. That means there are plenty of opportunities to make a difference improving the lives of the state's residents and putting a stop to criminal behavior as a law enforcement officer here. Careers in law enforcement here include positions with the state patrol, deputy sheriff in one of the 46 counties in the state, or police officer with one of the many municipal law enforcement jurisdictions.
<!- mfunc search_btn ->
<!- /mfunc search_btn -><!- mfunc feat_school ->
Featured Programs:
Sponsored School(s)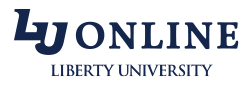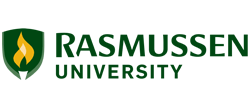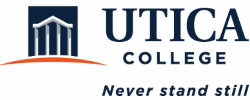 <!- /mfunc feat_school ->
Jobs with the South Carolina Highway Patrol
The South Carolina Highway Patrol was formed in 1930 with a focus on creating a safe environment for citizens and visitors to the state. Over 781 troopers patrol almost 65,000 miles of highway in South Carolina using sophisticated technology. Approximately 1000 people a year are killed in vehicle collisions in the state. To help prevent this, state troopers place a strong emphasis on intercepting those who are driving under the influence of alcohol or drugs.
South Carolina citizens who have been a resident and have had a South Carolina driver's license for a year can apply for jobs as a state trooper in South Carolina if they are at least 21 years old before starting basic training. A high school diploma or GED is required, and applicants must have uncorrected vision of no more than 20/100. Applications must be submitted on-line. Those who are chosen as potential candidates must take a physical fitness and written test. They also undergo a polygraph examination. Successful applicants earn the opportunity to enter training with a 17 week program.
Jobs with Sheriff's Departments in South Carolina
With 46 counties in the state, there are plenty of options for anyone interested in becoming a deputy sheriff in South Carolina.
Charleston County
The Charleston County Sheriff's Office has both Criminal Investigations and Patrol Divisions, along with a SWAT Team ready to respond to emergencies. sheriff's deputies have jurisdiction throughout the unincorporated parts of Charleston County or in municipalities that have ordinances that have been adopted as county ordinances.
Those who wish to obtain jobs as sheriff's deputies in Charleston County must be at least 21 years old and possess a high school diploma or GED. They must undergo both written and physical fitness examinations, along with polygraph testing, a psychological screen, and a background check.
Greenville County
Over 460 deputies work for the Greenville County Sheriff's Office serving over 500,000 residents. In addition to the Patrol Unit, there is a Criminal Investigations Division composed of eight different units.
<!- mfunc search_btn -> <!- /mfunc search_btn ->
To apply for a position as a sheriff's deputy in Greenville County, applicants must be South Carolina residents at least 21 years old who have a high school diploma or a GED. They must undergo physical, psychological, and medical testing. In addition, there is an oral interview, a background check, and a polygraph examination.
Richland County
The Richland County Sheriff's Office is one of the largest law enforcement agencies in South Carolina, employing over 550 sworn officers. A deputy sheriff in Richland County must have a four year college degree or an associate degree with two years of military or previous law enforcement experience. Applicants must be at least 21 years old and pass interviews, a physical fitness test, a polygraph examination, and drug testing. Training to become a sheriff's deputy in Richland County is done at the Criminal Justice Academy.
Jobs with Municipal Police Departments in South Carolina
While South Carolina doesn't have the kind of mega-cities that some other southern and eastern states have, there are many small and mid-sized municipal departments across the state that offer rewarding positions in old-school Southern community policing.
Charleston
There is a fairly high rate of violent and property crimes in Charleston. The City of Charleston Police Department employs 458 sworn officers to combat such crime. The strategic plan of this department emphasizes police-community problem solving. U.S. citizens who are at least 21 years old can apply for a position as a police officer in Charleston if they have a bachelor's degree, or an associate degree with four years of prior military or law enforcement experience, or with only a high school diploma or GED if they have at least 6 years of such prior experience.
Columbia
The violent crime rate in Columbia is one of the highest in the country. The dedicated police officers of the Columbia Police Department must be at least 21 years old and have a high school diploma or GED. Applicants who are accepted undergo a through screening, an interview, and a background check. If selected, they then undergo a further series of examinations, including physical, psychological, and polygraph exams.
Greenville
Greenville has one of the highest violent crime rates in the U.S. Dealing with the fallout of this trend and working to reverse it are the 199 sworn officers of the Greenville Police Department. Candidates for the position of police officer in Greenville start by completing an online application. Selected applicants must then pass a physical abilities test, followed by an entry level written test. Success with those examinations is followed by an interview, vision test, background check, and a review by the chief of police and the city manager.
North Charleston
North Charleston has a very high crime rate for a community of its size. The North Charleston Police Department employs over 340 sworn officers who work to reverse this situation. Unusually, the department accepts applications year-round. Applicants are contacted for testing once positions become available.
South Carolina Law Enforcement Salaries
According to the U.S. Bureau of Labor Statistics, 2018 salaries for the average police officer in South Carolina were $20.33 per hour, or about $42,000 each year. Those in the top ten percent of the profession can make $28.04 per hour, or a little over $58,300 annually.
But those rates can vary widely from department to department, which is why we feature salary information directly from a variety of South Carolina law enforcement agencies below. We attempt to show pay rates at entry, mid-level, and senior positions, with ranks and titles shown where available.
<!- mfunc search_btn -> <!- /mfunc search_btn ->
Although overtime, hazard, and specialist position pay can be significant parts of the average officer's salary, the numbers below don't reflect those differentials.
Police Officer Salaries
South Carolina metropolitan officers are generally looking at a fairly narrow compensation range, regardless of which city they plan to make a career in. Charleston, however, currently offers the highest rate of pay for senior officers.
Charleston Police Department

Entry – $43,802/yr
Senior – $48,292/yr

ColumbiaPolice Department

Police Officer 1 – $37,675/yr
Police Officer 3 – $38,425/yr
Police Officer 5 – $40,299/yr

Mount PleasantPolice Department
Rock HillPolice Department

Police Officer I – $40,447/yr
Sheriff's Deputy Salaries
Although South Carolina sheriff's departments in general have a reputation for rates of pay that are comparable with the state average, there are definitely exceptions in the state where they can earn considerably more, like Charleston County. There, deputies are even better compensated than their metropolitan counterparts.
Charleston CountySheriff's Office

Deputy Sheriff – $50,211/yr
Deputy Sheriff Sergeant – $65,520/yr
Deputy Sheriff Major – $113,692/yr

Greenville County Sheriff's Office

Deputy – $20.24/hr
Master Deputy – $23.67/hr
Sergeant – $26.35/hr

Richland County Sheriff's Office
State Trooper and State Police Salaries
South Carolina state troopers make some of the highest salaries of any law enforcement officers in the state, reflecting their position as some of the best trained and most professional officers in the region.
South Carolina Highway Patrol

Trooper First Class – $42,942
Lance Corporal – $47,235
Master Trooper – $50,736
Salary and employment data compiled by the United States Department of Labor's Bureau of Labor Statistics in May of 2018 – https://www.bls.gov/oes/current/oes_sc.htm#11-9111.
BLS salary data represents state and MSA (Metropolitan Statistical Area) average and median earnings for the occupations listed and includes workers at all levels of education and experience. This data does not represent starting salaries. Employment conditions in your area may vary.
Agency-level salary and employment data was sourced directly from the municipal, county and state law enforcement agencies named and reflects the specific salary ranges and seniority- or rank-based pay described by the respective agency.
All salary and employment data accessed in August 2019.
<!- mfunc feat_school ->
Featured Programs:
Sponsored School(s)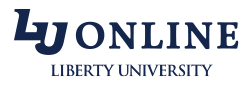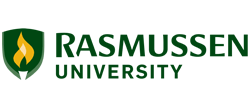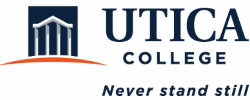 <!- /mfunc feat_school ->