According to 2018 statistics from the FBI, Oregon is one of the states experiencing a surge in crime from the lows of the early 2000s. Today, the state is ranked 35th in violent crime and 18th in property crime. Helping keep these numbers below the national average is the hard work of law enforcement officials in Oregon.
There is plenty of work left to do, and you'll be in a position to make a real contribution working as a state trooper, sheriff's deputy, or police officer in the state of Oregon.
<!- mfunc search_btn ->
<!- /mfunc search_btn -><!- mfunc feat_school ->
Featured Programs:
Sponsored School(s)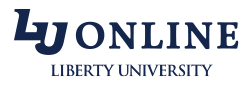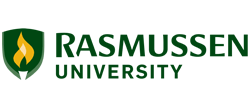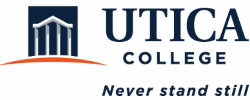 <!- /mfunc feat_school ->
Jobs with the Oregon State Police
The primary role of the Oregon State Police is to protect drivers and passengers on Oregon's public highways and to assist local sheriffs' and police departments. In addition to transportation safety, troopers with the Oregon State Police are involved in a variety of measures to help protect public safety, including handling tsunami debris, enforcing gambling laws, intercepting drug shipments, and dealing with major crime investigations.
Applicants for state trooper positions in Oregon must pass a written test to be considered. Applications must be submitted on-line. Applicants are advised to work on their level of fitness, since many applicants do not pass the Physical Abilities Test.
Jobs with Sheriff's Departments in Oregon
The counties of the state provide numerous opportunities for aspiring sheriff's deputies in Oregon. Obtaining such a position requires 16 weeks of training at the state police academy in Salem. Some of the major employers of deputy sheriffs in Oregon include:
Lane County
The Lane County Sheriff's Department has 214 sworn deputies who police over 4,600 square miles. Anyone hoping to join their ranks must be at least 21 years old and have a high school diploma or GED, along with two years of experience dealing with the public. Applicants who have had two years of college are preferred.
Multnomah County
Deputy sheriffs with the Multnomah County Sheriff's Office provide services to those living or recreating in unincorporated parts of the county. Law enforcement on the waterways is a major part of their efforts.
<!- mfunc search_btn -> <!- /mfunc search_btn ->
Washington County
Deputy sheriffs of the Washington County Sheriff's Office are the first responders when those in the unincorporated areas of the county dial 911. The Sheriff's Department leads many interagency teams to deal with incidents such as hostage situations, gang enforcement, and drug trafficking.
Those seeking jobs as deputies in Washington County can submit their application in person or online. Applicants who meet the minimum qualifications undergo a series of tests, including a physical fitness test. Training to become a sheriff's deputy in Washington County is done in-house for 7-8 weeks, after which candidates train at the State Police Academy.
Jobs with Municipal Police Departments in Oregon
Oregon has a great variety of large, small, and mid-sized municipalities that offer opportunities for policing at any level in urban areas.
Eugene
There was only one homicide in Eugene in 2018, and there was a drop in the number of robberies and assaults. The Eugene Police Department works closely with the community to ensure public safety. In a recently renovated building, they use the techniques of data led policing to help fight crime in Eugene. Physical fitness and stamina are important characteristics that officer applicants have to possess, since the department places emphasis on passing a fitness test.
Gresham
With its 132 sworn police officers, Gresham has a crime rate that is lower than the national average, but higher than much of the rest of the state. Recruiting from Gresham PD is handled by the city human resources department.
Portland
Portland's murder rate was essentially unchanged form 2017 to 2018, but 12 of the 29 homicides that year remained unsolved in early 2019. The Portland Police Bureau protects the public with nearly 1,000 sworn officers in three precincts. They have a number of specialized divisions, including ones for forensic evidence and air support.
Police officers in Portland must be at least 21 years old and have a high school diploma or GED and meet additional qualifications, some of which include an associate degree or 2 years of previous law enforcement experience or military service.
Salem
More than 130 sworn officers of the Salem Police Department help to fight crime in the city using a model of Community Oriented Policing. Applicants for police officer jobs in Salem must be at least 21 years old at their time of appointment and have a high school diploma or a GED.
Oregon Law Enforcement Salaries
The U.S. Bureau of Labor Statistics showed the average Oregon police officer pulling down $33.83 per hour in 2018, or about $70,360 annually. In addition to being above the national average, there's plenty of room for growth—the top 10 percent make $45.01 per hour, which comes to $93,610 each year.
Below, we feature typical salaries pulled directly from a variety of police agencies in the state of Oregon, with data from entry, mid-level, and senior pay grades where available. The entry level data features post-probationary pay levels, while mid-level and senior steps, where no rank is listed, may reflect supervisory positions depending on the department's structure and promotion policies.
<!- mfunc search_btn -> <!- /mfunc search_btn ->
None of the numbers reflect overtime, hazard, or special duty pay, although those can be significant additions to total compensation in some departments.
Police Officer Salaries
Many Oregon cities, such as Portland, are having considerable difficulty in filling open police officer positions. This has had the effect of driving up starting salaries considerably, as well as adding other bonuses and compensation that aren't reflected below.
Eugene Police Department
Entry – $63,273/yr
Mid-Level – $69,638/yr
Senior – $80,683/yr
GreshamPolice Department
Entry – $5,362/mo
Mid-Level – $5,914/mo
Senior – $6,847/mo
HillsboroPolice Department
Entry – $5,559/mo
Mid-Level – $6,097/mo
Senior – $7,001/mo
Portland Police Bureau
Entry – $66,934/yr
Mid-Level – $79,995/yr
Senior – $98,134/yr
SalemPolice Department
Entry – $4,919/mo
Senior – $6,458/mo
Sheriff's Deputy Salaries
With a broad range of responsibilities, ranging from street patrol to search and rescue to law enforcement on the many lakes and rivers of rural Oregon, there's a wide array of opportunities for sheriff's deputies throughout the state. Departments in more urban regions tend to have higher pay rates.
Clackamas County Sheriff's Department
Entry – $57,336/yr
Senior – $73,420/yr
Lane CountySheriff's Department
Entry – $3,993/mo
Mid-Level – $4,196/mo
Senior – $5,350/mo
Marion CountySheriff's Department
Entry – $25.99/hr
Senior – $34.78/hr
Multnomah CountySheriff's Department
Deputy Sheriff – $34.51/hr
Sergeant – $46.33/hr
Washington CountySheriff's Department
Deputy – $32.77/hr
Corporal – $40.69/hr
Detective – $44.39/hr
State Trooper and State Police Salaries
The Oregon State Police have postings available all across the state, so there's always a position to fit your preferences. Even better, the agency has some of the highest pay rates in the state at every rank, making it a lucrative choice as well.
Entry – $5,213/mo
Mid-Level – $6,147/mo
Senior – $7,116/mo
Salary and employment data compiled by the United States Department of Labor's Bureau of Labor Statistics in May of 2018 – https://www.bls.gov/oes/current/oes_or.htm#11-9111.
BLS salary data represents state and MSA (Metropolitan Statistical Area) average and median earnings for the occupations listed and includes workers at all levels of education and experience. This data does not represent starting salaries. Employment conditions in your area may vary.
Agency-level salary and employment data was sourced directly from the municipal, county and state law enforcement agencies named and reflects the specific salary ranges and seniority- or rank-based pay described by the respective agency.
All salary and employment data accessed in August 2019.
<!- mfunc feat_school ->
Featured Programs:
Sponsored School(s)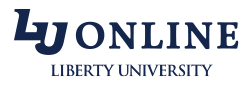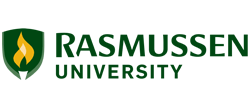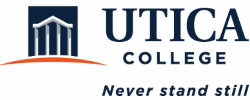 <!- /mfunc feat_school ->