After falling to a 30-year low in 2014, crime rates in North Carolina started to spike again in 2016, a troubling trend for state law enforcement officials. Their response, from the State Highway Patrol, county sheriff's departments, and municipal police departments, will be rigorous policing, carried out by highly trained and well-equipped professionals.
Two areas of crime that are particularly troublesome are prescription drug and methamphetamine abuse and fraud. Crime in these categories has been growing. North Carolina is a staging site for drug shipments to Northern states.
<!- mfunc search_btn ->
<!- /mfunc search_btn -><!- mfunc feat_school ->
Featured Programs:
Sponsored School(s)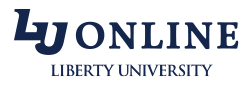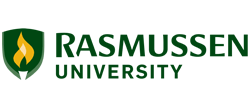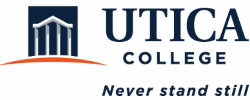 <!- /mfunc feat_school ->
How to Become a State Trooper with the Highway Patrol
The State Highway Patrol in North Carolina has jurisdiction over the entire state except for military and federal installations. It is responsible for covering over 78,000 miles of roadway with more than 1,600 troopers who enforce the state's traffic laws and guide motorists during hurricane evacuations and chemical spills. The highway patrol also has an air wing, and its helicopters assist with pursuits and emergencies.
During 2018, North Carolina State Highway Patrol troopers arrested nearly 20,000 people for driving while impaired. They investigated almost 130,000 traffic collisions during that year. They also intercepted almost 40 kilograms of cocaine and almost 300 kilograms of marijuana along with nearly $1 million in illicit currency.
Anyone interested in a job as a state trooper in North Carolina must be at least 21 years old and cannot be older than 39 on the first day of Basic School. They must have a high school diploma or possess a GED and cannot have any felony offenses or serious misdemeanor convictions. Good eyesight is a requirement. Uncorrected vision in each eye cannot be more than 20/100 and must be corrected to 20/20.
Training to become a trooper in North Carolina is 29 weeks long for those who do not have previous law enforcement experience. Graduates are then sworn in as Probationary Troopers. Once assigned, they undergo on the job training for twelve more weeks with a Field Training Officer.
How to Become a Deputy Sheriff in North Carolina
In a largely rural state, county sheriff's departments are responsible for upholding the law in the large swaths of unincorporated area outside the major cities. The largest of these departments in North Carolina are:
Guilford County
Guilford County residents who live in unincorporated areas are served by one of the largest Sheriff's Offices in the state—the Guilford County Sheriff's Office. It employs over 650 people between the Operations Bureau and the Detention Bureau. As of 2016, the sheriff's air support contributed to confiscation of almost $2.2 million worth of cocaine.
To qualify for deputy sheriff jobs in Guilford County, applicants must be residents of the county or one of the contiguous counties. They must be at least 21 years old at the time of application and have a high school diploma or GED. Applicants must not have had a felony or serious misdemeanor on their record.
Mecklenburg County
Unincorporated areas of this densely populated county are served by the Mecklenburg County Sheriff's Office who made over 31,000 arrests during 2017. Arrests made in Mecklenburg County cover the complete spectrum of criminal activity, from assault, robbery, DWI, drug possession, and trespassing to breaking and entering and larceny.
Applicants for sheriff's deputy jobs in Mecklenburg County must possess Basic Law Enforcement Training (BLET) certification and not have been convicted of a felony. Applicants must have at least a GED and undergo a rigorous background screening.
Wake County
Wake County residents who live in unincorporated areas of the county are served by the Wake County Sheriff's Office. This office has several divisions, including ones for property, persons, and juvenile crimes, along with Intelligence and Fraud units.
Charlotte-Mecklenburg
Covering over 430 square miles, the Charlotte-Mecklenburg Police Department is the largest such department between Atlanta and Washington, D.C. and had over 1,700 officers in 2018. This department has an aviation unit, a bicycle patrol, a canine unit, a SWAT team, and its own bomb squad.
Candidates for the position of police officer in Charlotte-Mecklenburg undergo a battery of examinations and several interviews. Basic Law Enforcement Training to become a police officer in Charlotte-Mecklenburg takes 22 weeks and consists of over 900 hours.
How to Become a Police Officer in North Carolina
Municipal police departments take care of all civic protection and criminal matters in the heart of the state's major cities. The largest of these departments in North Carolina are:
Durham
Police officers in Durham are responsible for protecting the lives and property of the over 267,000 residents of the city. The crime rates for homicide, burglary, robbery, and larceny in Durham have been dropping for 17 straight years as of 2016, with property crimes down by nearly 50 percent and violent crime down by 9 percent.
<!- mfunc search_btn -> <!- /mfunc search_btn ->
The hiring process for Durham Police Officers typically takes 4-6 months. Anyone interested in becoming a police officer in Durham must be at least 21 years old within 30 days of graduating from the academy. They must have at least a high school diploma or GED, and applicants with some college experience are preferred. Applicants cannot have any felony or domestic violence convictions and cannot have had a serious misdemeanor or DWI/DUI conviction within the past five years.
Fayetteville
The Fayetteville metropolitan area is the fifth largest in North Carolina, and the Fayetteville Police Department is responsible for the safety of over 200,000 people. There are approximately 425 sworn law enforcement personnel that work in one of 9 sectors in the city.
Fayetteville has some unique issues such as having a high transient population that contributes to an increasing crime rate. The department has established a Community Empowerment and Response Team, or CERT, to help deal with such issues. The team addresses quality of life issues and emerging criminal trends in problem areas without diverting patrol officers from responding to calls.
Greensboro
The 674 sworn law enforcement officers of the Greensboro Police Department are responsible for the safety of residents of the third largest city in North Carolina. In 2016, the department had community engagements involving some 41,000 participants, coming up to 972 engagement hours and more than 700 volunteer hours.
Applicants for positions with GPD undergo a thorough background check and a rigorous screening before they are chosen for the academy.
High Point
The High Point Police Department overseas the safety of the over 100,000 residents of the city. It's the only agency in the state with jurisdiction in four different counties. They are closely involved with the community and have several programs that make it easy for citizens to find out about incidents in the city.
In 2016, violent crime increased for the first time in seven years. Heroin addiction fallout has been part of the driver behind an increase in homicides and a five percent increase in property crimes across the city.
Candidates interesting in becoming a police officer in High Point must have at least a high school diploma or GED with some college experience being preferred. Applicants must be at least 21 years old by the time they complete their training. They cannot have any felony, DWI, or serious misdemeanor charges or convictions.
Raleigh
In 2019, the Raleigh Police Department had 799 sworn officer positions covering over 140 square miles in this fast growing city. They have plenty to do, with 17 murders, 153 rapes, and nearly 900 aggravated assault cases coming their way in 2018 alone.
Many police officers in Raleigh work in specialized units targeting drug trafficking, family violence, and gang suppression. There are also K-9 operation, cyber crime, and tactical operations units.
Wilmington
This port city of nearly 120,000 has a higher than average crime rate for both violent and property crime. To combat this, the Wilmington Police Department has a number of special units, including a Special Operations Division that consists of an airborne unit, vice and narcotics, a canine unit, a criminal conspiracy unit, a bomb unit, a crisis negotiation team, and a SWAT team.
The city requires police officer candidates to undergo a thorough background check, a written test, and test for physical ability.
Winston-Salem
With nearly 245,000 inhabitants, Winston-Salem has one of the highest crime rates in the country. Facing this threat are the 570 sworn members of the Winston-Salem Police Department.
Those who wish to become police officers in Winston-Salem must be at least 20 years old and possess a high school diploma or GED. They cannot have had any felonies or serious misdemeanors. Becoming a police officer in Winston-Salem requires 28 weeks of basic training for rookies.
North Carolina Law Enforcement Salaries
According to the Bureau of Labor Statistics, in 2018, the average police officer in North Carolina brought in $23.28 per hour, or $48,420 per year. Although that's not a particularly high rate on the national scale, North Carolina jurisdictions are some of the largest employers of peace officers, with both Jacksonville and New Bern coming in on the top ten list for municipalities with the highest concentration of law enforcement jobs in the nation.
<!- mfunc search_btn -> <!- /mfunc search_btn ->
Below, we list the most current published salary ranges for a variety of state, county, and municipal agencies. Where available, we list the corresponding titles, or else indicate the likely level of experience for the wage level. None of the numbers include specialty bonuses, overtime compensation, or hazard pay, although these sometimes offer significant boosts to base salaries.
Police Officer Salaries
Municipal officers in North Carolina typically start out in the same general range as most law enforcement officers in the state, but the high end of their ranges can take them over six figures in annual compensation, such as in Winston-Salem.
Charlotte-Mecklenburg Police Department
Entry – $43,972/yr
Mid-level – $66,479/yr
Senior – $80,052/yr
Durham Police Department
Entry – $38,790/yr
Greensboro Police Department
Police Officer I – $38,222/yr
Police Corporal – $55,569/yr
Police Sergeant – $79,105/yr
Raleigh Police Department
Entry – $42,300/yr
Winston-Salem Police Department
Police Officer – $41,442/yr
Police Corporal – $71,963/yr
Police Captain – $117,220/yr
Sheriff's Deputy Salaries
Sheriff's deputies tend to be compensated for a wider range of capabilities and expertise, as befits a more rural focus with a wider range of responsibilities. However, Mecklenburg offers an exception to this general rule, with a heavily urbanized county that overlaps jurisdiction with the larger Charlotte-Mecklenburg police force.
Guilford County Sheriff
Deputy Sheriff Officer – $36,731/yr
Deputy Sheriff Master Corporal – $51,909/yr
Deputy Sheriff Captain – $87,898/yr
Mecklenburg County Sheriff
Deputy Sheriff – $32,800/yr
Sheriff's Sergeant – $47,852/yr
Sheriff's Major – $61,600/yr
Wake County Sheriff
Deputy Sheriff – $42,000/yr
Deputy Sheriff Senior Investigator – $86,020/yr
Deputy Sheriff Lieutenant – $104,084/yr
State Trooper and State Police Salaries
State troopers in North Carolina cover a lot of territory as the patrol the highways and byways of the state. Their salary scales do not approach the high end of other agencies in the state, but their expertise and esprit de corp are unquestioned.
North Carolina Highway Patrol
Entry – $37,323/yr
Mid-level – $44,000/yr
Senior – $64,202/yr
State-level salary and employment data compiled by the United States Department of Labor's Bureau of Labor Statistics in May of 2018. Figures represent accumulated data for all areas of employment for medical and health services managers –  https://www.bls.gov/oes/current/oes_nc.htm#11-9111.
BLS salary data represents state and MSA (Metropolitan Statistical Area) average and median earnings for the occupations listed and includes workers at all levels of education and experience. This data does not represent starting salaries. Employment conditions in your area may vary.
Agency-level salary and employment data was sourced directly from the municipal, county and state law enforcement agencies named and reflects the specific salary ranges and seniority- or rank-based pay described by the respective agency.
All salary and employment data accessed in August 2019.
<!- mfunc feat_school ->
Featured Programs:
Sponsored School(s)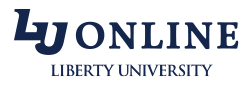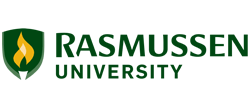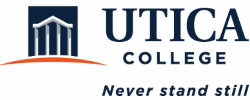 <!- /mfunc feat_school ->