There's plenty of good news coming out of New Jersey when it comes to the state's crime rate, which continues to plummet. According to 2017 statistics published by the New Jersey State Police, the murder rate in New Jersey reached its lowest level in more than 50 years. Overall crime here has also declined for the sixth straight year across all levels of law enforcement.
This level of crime reduction can largely be attributed to the exceptional efforts of New Jersey's law enforcement community, who serve and protect the state's citizens at the municipal, county, and state levels.
<!- mfunc search_btn ->
<!- /mfunc search_btn -><!- mfunc feat_school ->
Featured Programs:
Sponsored School(s)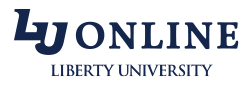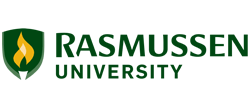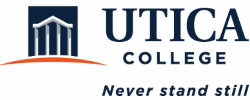 <!- /mfunc feat_school ->
New Jersey State Trooper Jobs
The New Jersey State Police is organized into divisions that include a Homeland Security Branch, an Investigations Branch, and an Operations Branch that includes field operations that are organized into troop stations. In addition to the main office in West Trenton, troop locations include:
Troop A Stations- include Atlantic City Expressway, Port Norris, Bellmawr, Woodbine, Woodstown, Metro South (Camden), Buena Vista (Williamstown), Bridgeton, and Strategic Investigations Unit in Camden
Troop B Stations- include Washington (Port Murray), Hope, Metro North (Irvington), Totowa, Somerville (Bridgewater), Perryville (West Hampton), Sussex (Augusta), Netcong, and Strategic Investigations Unit in Irvington
Troop C Stations – include Tuckerton (West Creek), Red Lion (Southampton), Kingwood (Frenchtown), Hamilton, Bordentown, and the Office of State Governmental Security in Trenton
Troop D Stations – include the Turnpike Region [Newark, Moorestown (Mount Laurel) and Cranbury] and the Parkway Region [Bloomfield, Holmdel and Bass River (New Gretna)]
Troop E Stations – include the Troop E Headquarters in Holmdel, Bloomfield, Bass River (New Gretna) and Holmdel Station
To become a state trooper in New  Jersey, candidates must be between the ages of 21 and 35 when they apply; they must have a bachelor's degree or 90 credits toward a bachelor's and a firm date for completing the program; and they must pass a medical and psychological evaluation, background investigation, and physical agility assessment.
Police Department Jobs in New Jersey
The largest municipal police departments in New Jersey include:
Newark Police Department – The Newark Police Department is organized into seven precincts, a metro division, a special operations division, a major crimes division, a general crime division, and more.
Jersey City Police Department – The Jersey City Police Department includes North, West, South, and East districts and is staffed by more than 900 sworn officers.
Paterson Police Department – The Paterson Police Department is home to 380 sworn officers.
Edison Police Department – The Edison Police Department is organized into four bureaus: an operations bureau, criminal investigations bureau, central records and communications bureau, and administration bureau. Within the Operations Bureau are six patrol squads.
Woodbridge Township Police Department – About 200 sworn officers are part of the Woodbridge Township Police Department.
Elizabeth Police Department – The Elizabeth Police Department is organized into the following divisions: Patrol Division, Training Division, Personnel Division, Detective Division, Juvenile Division, Community Service Division, and Communications Division.
These six, major urban centers represent 11 percent of the population of New Jersey.
<!- mfunc search_btn -> <!- /mfunc search_btn ->
All police officers within municipal police departments are hired using a hiring process that is mandated by the New Jersey Civil Service Association. Once candidates take the Law Enforcement Examination (LEE), they earn a spot in the eligible pool and then complete a series of assessments that include a background investigation and medical and psychological evaluations.
Deputy Sheriff Jobs in New Jersey
Sheriff's offices in New Jersey assist local law enforcement agencies or state police with homeland security and crime and provide security for correctional facilities and courts. However, deputy sheriffs in New Jersey have no law enforcement powers and are therefore most often referred to as sheriff's officers.
This civil service position recruits using civil services rules, and sheriff's officers can only be hired from a certified list that's available through the New Jersey Department of Personnel.
Bergen County
The Bergen County Sheriff's Department is the county's largest law enforcement agency, employing more than 900 deputized officers. Sheriff's officers provide court security through the Bergen County Justice Center, maintain order at the Bergen County Jail, and transport prisoners between facilities. Specialized units include community outreach, criminal investigation, emergency response, rapid deployment, and special operations.
Burlington County
The Burlington County Sheriff's Department employs sheriff's officers in its court division, sheriff's warrant unit, sheriff's emergency response team, community services division, and bicycle patrol unit.
Ocean County
Ocean County sheriff's officers maintain order and security throughout the county, which includes more than 900 square miles along the Jersey Shore and about 600,000 residents.
New Jersey Law Enforcement Salaries
The Bureau of Labor Statistics found in 2018 that the average patrol officer in New Jersey brought in $40.25 per hour, making nearly $84,000 per year. That's enough to put the state at number three nationally for police officer salaries. The highest paid officers can make more than $123,000 annually, or $59.56 per hour.
At the individual agency level, salaries vary considerably. Data pulled directly from the departments below reflect the most recent available wage information at the entry, mid, and senior levels, where available. Entry level salaries are given for post-probationary employment, while mid and senior grades may reflect pay for sergeants and other supervisory ranks depending on the agency promotion and pay structure.
<!- mfunc search_btn -> <!- /mfunc search_btn ->
None of the data reflects specialist incentive compensation, overtime, or bonus payments.
Police Officer Salaries
New Jersey is unfortunate in having several cities with crime statistics well above the national averages, and police salary levels reflect the degree of difficulty and dedication that officers have to have to function in those environments. The Newark Police Department is predictably near the top of the bracket, but, surprisingly, little Woodbridge Township pays senior officers nearly as much.
Newark Police Department

Entry – $55,323/yr
Mid-level – $93,407/yr
Senior – $113,699/yr
Jersey CityPolice Department
PatersonPolice Department

Entry – $33,873/yr
Mid-level – $61,185/yr
Senior – $95,901/yr
EdisonPolice Department

Entry – $45,005/yr
Mid-level – $59,317/yr
Senior – $89,683/yr
Woodbridge TownshipPolice Department

Entry – $57,000/yr
Mid-level – $74,709/yr
Senior – $112,797/yr
ElizabethPolice Department
Sheriff's Deputy Salaries
New Jersey Sheriff's departments can pay just as well as municipal departments. The range is wide in Bergen county, but the senior positions there exceed even the top municipal departments for pay levels.
Bergen County Sheriff

Entry – $44,269/yr
Mid-level – $77,057/yr
Senior – $144,977/yr
Ocean County Sheriff

Mid-level – $111,855/yr
Senior – $133,847/yr
Camden County Police Department

Entry – $43,177/yr
Mid-level – $87,409/yr
Senior – $116,260/yr
Union County Sheriff

Entry – $40,886/yr
Mid-level – $66,008/yr
Senior – $91,610/yr
State Trooper and State Police Salaries
New Jersey state troopers deliver expertise and vital highway safety functions all over the state, as well as backing up regional agencies. Troopers enjoy one of the highest starting salaries for any police agency in the state.
New Jersey State Police

Entry – $62,736/yr
Mid-level – $70,515/yr
Senior – $111,037/yr
State-level salary and employment data compiled by the United States Department of Labor's Bureau of Labor Statistics in May of 2018. Figures represent accumulated data for all areas of employment for medical and health services managers –  https://www.bls.gov/oes/current/oes_nj.htm#11-9111. 
BLS salary data represents state and MSA (Metropolitan Statistical Area) average and median earnings for the occupations listed and includes workers at all levels of education and experience. This data does not represent starting salaries. Employment conditions in your area may vary.
Agency-level salary and employment data was sourced directly from the municipal, county and state law enforcement agencies named and reflects the specific salary ranges and seniority- or rank-based pay described by the respective agency.
All salary and employment data accessed in August 2019.
<!- mfunc feat_school ->
Featured Programs:
Sponsored School(s)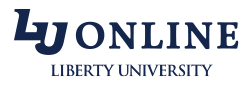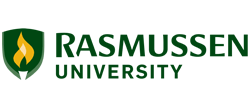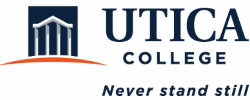 <!- /mfunc feat_school ->