Nebraska's law enforcement community has plenty to cheer about, given the recent crime statistics released by the Nebraska Commission on Law Enforcement and Criminal Justice. The total number of crimes reported by law enforcement agencies in Nebraska decreased by 8.1% between 2017 and 2018, falling from 48,974 crimes to 44,997 crimes. Violent crimes also fell by 6.8% during this time, with the number of crimes dropping from 5,757 in 2017 to 5,368 in 2018.
<!- mfunc search_btn ->
<!- /mfunc search_btn -><!- mfunc feat_school ->
Featured Programs:
Sponsored School(s)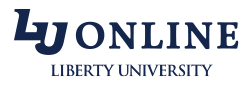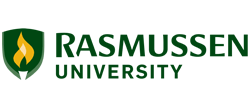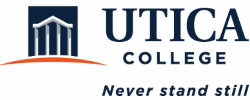 <!- /mfunc feat_school ->
These falling crime rates aren't happenstance; with a large number of agencies employing effective, proven policing strategies, crime here continues to decline. For example, the Lincoln Police Department has implemented a community-based policing program that involves working cooperatively with citizens, citizen groups, and public and private organizations to resolve issues. Citizen involvement, decentralized decision making, and long-term assignments that allow officers to make connections and develop relationships with citizens are all part of the success story here. As a result, the crime rate in Lincoln in nearly all categories fell between 2017 and 2018, including robbery, residential burglaries, thefts, arson, and aggravated assault.
Along with a course of training and education that's part of the recruitment process in any state, municipal, or county agency, you can turn your passion for justice and a desire to serve and protect the public into a gratifying and fulfilling career on the front lines of Nebraska's law enforcement efforts.
Nebraska State Patrol Jobs
The Nebraska State Patrol works around the clock on highways and interstates to reduce the amount of serious and fatal vehicular accidents. In 2018, Nebraska saw 231 traffic fatalities, up from the previous year's 226. The NSP also has a unique multicultural awareness program that acts as a reassurance between the NSP and local community that troopers do not engage in racial profiling.
Trooper applicants must be at least 21 years old (at the time the oath is taken), they must be a U.S. citizen, and they must hold a high school diploma or GED. Candidates must also be in good physical and mental condition, which includes possessing good hearing and vision.
Sheriff's Department Law Enforcement Jobs in Nebraska
In a largely rural state like Nebraska, it takes a large law enforcement presence outside the major metro areas to uphold the law. This is where the county sheriff's offices come in, serving the law enforcement needs of the large unincorporated areas outside the city corridors.
Douglas County
With 129 sworn officers, the Douglas County Sheriff's Department is the largest in the state.
Qualified candidates have no felony or domestic violence convictions, no pattern of traffic violations, a strong credit history, a solid employment history, and no history of substance abuse.
Lancaster County
Founded in 1861, the Lancaster County Sheriff's Department is Nebraska's sixth largest and most well-funded law enforcement agency, with a budget of over $12 million. It employs 104 staff members, 77 of whom are commissioned personnel.
The hiring process here includes completing a written exam, passing a physical exam, and passing an oral interview.
Sarpy County
The Sarpy County Sheriff's Office is responsible for an impound lot, a juvenile detention center, and a county jail.
<!- mfunc search_btn -> <!- /mfunc search_btn ->
To be considered for employment, applicants must pass the Sarpy Exclusive Law Enforcement Combined Test (SELECT), administered by Morrow and Associates. Basic requirements include being at least 21 years old, holding a valid driver's license for the past two years, holding a high school diploma or GED, and being in good physical and mental health.
Municipal Police Jobs in Nebraska
In the heart of Nebraska's largest cities, municipal police departments work to uphold the law. While many of these law enforcement officials are assigned to patrol duties, most agencies employ special units and divisions that include everything from investigations to K-9 to motorcycle patrol units.
Omaha
The Omaha Police Department, the largest agency in the state, consists of 821 sworn officers. During 2017, the Omaha Police Department received an average of 665 calls for service each day, with an average response time of just under six minutes on Priority I calls. The department conducted nearly 40,000 traffic stops during that same period.
Police officer candidates must meet minimum qualifications and successfully complete a written exam, physical agility exam, and background investigation to qualify to attend police academy training.
Lincoln
The 500 employees of the Lincoln Police Department are responsible for maintaining law and order in a city of over 284,000 residents, with an area covering 75 square miles.
To qualify for employment as a Lincoln police officer, candidates must possess a high school diploma, be a U.S. citizen, be at least 21 years old, and must have no felony or domestic violence convictions.
Bellevue
The Bellevue Police Department, which is home to 98 sworn officers, is active in the Bellevue Police Community Foundation which aims to strengthen the community by bringing community leaders, non-profit organizations, and philanthropists together. Funds are pooled and released back to the community in the form of grants for organizations identified to be the most beneficial to the city.
Prospective candidates must be at least 20 years (and at least 21 by the time of police academy graduation). They must also hold a high school diploma or GED and have no felony or serious misdemeanor conditions. Candidates with college degrees and military service are preferred.
Grand Island
The Grand Island Police Department takes the appearance of its city seriously. It is against the law for citizens to allow grass or weeds to grow over 12 inches, to park a car on the lawn of a house, or to keep cars without valid and current license plates on residential properties. Police officers are responsible for protecting the safety and well-being of the 51,390 residents.
The hiring process here includes passing a background investigation, physical fitness evaluation, civil service written exam, medical examination, and panel interview.
Kearney
The officers of the Kearney Police Department work in either patrol or investigations, with the investigations division including a number of specialized units, including hostage negotiations, honor guard, and more.
Candidates must be at least 21 years old, must possess a high school diploma or GED, and be in good physical condition.
Nebraska Law Enforcement Salaries
The Bureau of Labor Statistics shows an average hourly wage of $27.66 for patrol officers in Nebraska for 2018, or about $57,530 per year. At the top end, they can bring in $77,940, or $37.47 per hour.
The following data comes directly from the agencies listed, reflecting the most recent data available, but not later than 2019. Because of the way different agencies structure their departments, various titles and roles are used, and different promotional schemes are in play. We've isolated entry, mid-level, and senior level salaries, where available, where the low-end is post-probationary period, and the high end may reflect lieutenant, captain, or investigator-grade salaries.
<!- mfunc search_btn -> <!- /mfunc search_btn ->
Numbers do not reflect bonus, hazard, or overtime pay, although those are often significant sources of compensation in many departments.
Police Officer Salaries
Municipal departments in Nebraska often reflect the small-town sensibilities of the state, with relatively low entry-level salaries. In larger cities, like Lincoln and Omaha, it's easy to break the 90th percentile salary for the state in senior level positions.
Grand Island Police Department

Entry – $21.98/hr
Mid-level – $30.63/hr
Senior – $41.31/hr
Kearney Police Department
Lincoln Police Department

Entry – $53,944/yr
Senior – $76,254/yr
Omaha Police Department

Entry – $26.60/hr
Mid-level – $43.88/hr
Senior – $59.14/hr
Sheriff's Deputy Salaries
Sheriff's departments in Nebraska make up the bulk of agencies covering the state, and pay in most areas tends to hover around the average. Mid-level ranks can approach the state 90th percentile salary, however, particularly in places like Sarpy County.
Douglas County Sheriff

Entry – $22.01/hr
Mid-level – $33.30/hr
Senior – $46.29/hr
Lancaster County Sheriff

Entry – $24.27/hr
Senior – $34.37/hr
Sarpy County Sheriff

Entry – $26.24/hr
Mid-level – $34.74/hr
Senior – $54.45/hr
State Trooper and State Police Salaries
Nebraska state troopers are some of the most well-trained law enforcement officers in the state, and their relatively high salary levels reflect it. While the high end of base pay for troopers is $33.97/hr, promotion to sergeant or work in investigations raises the numbers considerably.
Nebraska State Patrol

Entry – $22.38/hr
Mid-level – $34.78/hr
Senior – $46.02/hr
Salary and employment data compiled by the United States Department of Labor's Bureau of Labor Statistics in May of 2018. Figures represent accumulated data for all areas of employment for medical and health services managers – https://www.bls.gov/oes/current/oes_ne.htm#11-9111.
BLS salary data represents state and MSA (Metropolitan Statistical Area) average and median earnings for the occupations listed and includes workers at all levels of education and experience. This data does not represent starting salaries. Employment conditions in your area may vary.
Agency-level salary and employment data was sourced directly from the municipal, county and state law enforcement agencies named and reflects the specific salary ranges and seniority- or rank-based pay described by the respective agency.
All salary and employment data accessed in August 2019.
<!- mfunc feat_school ->
Featured Programs:
Sponsored School(s)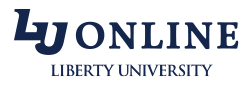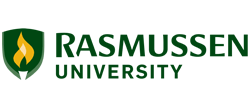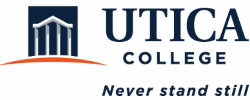 <!- /mfunc feat_school ->