The FBI Uniform Crime Reporting Program published crime stats for Mississippi showing that law enforcement officers responded to some 91,100 crimes in total in 2016. That year, some 8,300 violent crimes were committed, including nearly 2,400 robberies, nearly 1,300 sexual assaults and 238 murders. In the same year, 82,700 property crimes occurred, including 4,300 motor vehicle thefts, 55,000 incidents of larceny, and more than 23,000 burglaries, considerably more than the national average on a per capita basis.
<!- mfunc search_btn ->
<!- /mfunc search_btn -><!- mfunc feat_school ->
Featured Programs:
Sponsored School(s)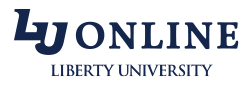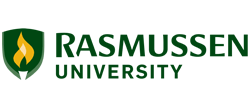 <!- /mfunc feat_school ->
It's clear that the law enforcement professionals of Mississippi's municipal police departments, county sheriff's offices and state police divisions have their work cut out for them. There is no more difficult job to do, but there is also no job that's more rewarding. Anybody in Mississippi looking for a career that is as meaningful as it is challenging has to consider a job in law enforcement, whether at the state level, with county sheriff's departments or local police departments serving the many cities and small communities throughout the state.
State Jobs with the Department of Public Safety
Mississippi Highway Patrol
The Mississippi Highway Patrol consists of teams known as enforcement troops that are assigned to 9 separate districts throughout the state and tasked with supporting local agencies in the interest of public safety. State troopers here patrol the highways in their respective districts, enforce state and federal traffic laws on highways, make arrests, and provide assistance to motorists.
Mississippi state troopers receive training in the areas of human behavior, investigation, law, and patrol procedures.
Mississippi Bureau of Investigations
The Mississippi Bureau of Investigations (MBI) has general police powers throughout the state. Its mission is to investigate, prevent, and report crime while acting as a coordination liaison between other state, federal, and local authorities. The MBI is organized into the following divisions/units:
Special Operations and Major Crimes Unit
Victim Assistance Program
Salvage Inspection Unit
Criminal Information Center
Human Trafficking Unit
Crime Scene Unit
Cold Case Unit
Executive Protection Division
The MBI consists entirely of state troopers who receive rigorous training and academic preparation that consists of dozens of weeks spent in classrooms, fitness centers, firing ranges, and reviewing emergency operations procedures at the Mississippi Law Enforcement Officers' Training Academy (MLEOTA).
County Sheriff Law Enforcement Jobs in Mississippi
Sheriff's deputies patrol and respond to calls within a large, county-wide jurisdiction that usually overlaps with a number of smaller municipal jurisdictions covered by local police departments. That means they often coordinate with and support these local PDs, in addition to serving as the primary law enforcement agencies in unincorporated and other outlying areas outside city limits. Professional opportunities for sheriff's deputies in Mississippi often extend beyond traditional patrol duties to include criminal investigations, serving summons and subpoenas, animal control, and more.
Hinds County Sheriff's Office
The Hinds County Sheriff's Office is committed to education, investigation, and enforcement to prevent crime and build a strong community focused on safety. The office achieves this through a Community Oriented Policing and Problem Solving model that includes developing and nurturing partnerships with the community. The duties of deputy sheriffs here include courthouse, detention, and patrol services.
Harrison County Sheriff's Office
The Harrison County Sheriff's Office has an enforcement, communications, investigations, and corrections division, as well as a mobile command center and training academy. The investigations division includes criminal investigations, animal control, aviation, and a SWAT Team.
<!- mfunc search_btn -> <!- /mfunc search_btn ->
Officers here must be certified as law enforcement officers by the Mississippi Board of Law Enforcement Officer Standards and Training before being allowed to perform unsupervised patrol duties.
Forrest County Sheriff's Office
The Forrest County Sheriff's Office takes on the responsibility of providing law enforcement services for the roughly 75,000 residents of the county. The agency is divided into ten divisions, including warrants, patrol, investigations, and an adult correctional facility.
Municipal Police Jobs in Mississippi
A strong moral character and the ability to successfully pass a thorough background investigation that looks at the criminal and financial history of all applicants are just two of the requirements to become a law enforcement officer with one of Mississippi's municipal police departments.
Jackson Police Department
The uniformed officers of the Jackson Police Department provide services to the 175,000 citizens of Jackson and patrol the city's 115 square miles. As of 2019, there are 500 sworn officers and 264 civilian personnel working here. As part of the application process, candidates must undergo a psychological evaluation, polygraph test, and background investigation.
Gulfport Police Department
The 167 sworn officers of the Gulfport Police Department provide traditional police services to Gulfport's 71,750 citizens and 144,000 annual visitors. Before qualifying for the 10-week training academy, prospective candidates must undergo pre-interview testing, a board interview, background and polygraph investigation, as well as medical and psychological evaluations
Biloxi Police Department
The Biloxi Police Department includes a staff of 128 sworn officers, 50 civilian employees, and an annual operating budget of $16 million. The department has a strong focus on community-centered policing, with outreach programs such as DARE, National Night Out Against Violence, and the Law Enforcement Torch Run for Special Olympics. Candidates must be able to successfully complete a physical agility test, written exam, polygraph evaluation, psychological evaluation, and extensive background investigation before beginning the 12-week training program.
Hattiesburg Police Department
The 138 sworn police officers of the Hattiesburg Police Department are responsible for maintaining law and order in their city, which includes 55 square miles of territory and around 46,000 residents. Applicants must be of good moral character, pass physical agility tests, a panel interview, background investigation, polygraph exam, medical and psychological evaluations before becoming officer candidates and beginning formal training at the academy.
Greenville Police Department
The Greenville Police Department has partnered with Crime Stoppers, acting as a virtual precinct by taking tips through phone and online submissions. This cooperation has led to more than 560 arrests. Applicants for police officer positions with the department must submit a short, hand-written autobiography and provide four character references in addition to the standard screening, interviews, background checks and medical and psychological evaluations required to qualify for formal training.
Mississippi Law Enforcement Salaries
According to 2018 statistics published by the U.S. Department of Labor, Bureau of Labor Statistics, the median salary for all city, county and state law enforcement officers in Mississippi combined is $34,530. The top 10% earn an average salary of $50,410.
<!- mfunc search_btn -> <!- /mfunc search_btn ->
Of course, that kind of overall median doesn't tell the whole story. For specifics, we look to the individual police departments and sheriff's offices in the state. Going to these sources allows us to highlight the starting salaries for officers working out of the state's largest agencies. Additional salary data, including mid- and senior-level salaries, were also included when available. With some departments, military or law enforcement experience and college education can influence what a new cadet can expect to earn.
Police Officer Salaries
The average, starting salary for police officers working in Mississippi's largest police departments is $34,894 – only slightly higher than the state's median salary of $34,530 for these professionals.
Police officers with the Biloxi Police Department earn a starting salary of $36,193.
Gulfport Police Department
The annual starting salary for patrol officer recruits with the Gulfport Police Department is $34,329. After the successful completion of academy training and one year of service, officers here enjoy a salary increase to $36,921. Then, after two years of service, the salary for these law enforcement professionals increases once again to $39,494.
Hattiesburg Police Department
The starting salary for police officers with the Hattiesburg Police Department is $35,000; however, those with a bachelor's degree start at $37,000.
After five years of service with the department, officers earn between $41,000 and $44,000 depending on their level of education.
Jackson Police Department
The entry-level salary for police officers with the Jackson Police Department is $29,322. The midpoint salary for these law enforcement professionals is $36,283, and the maximum salary is $43,234.
Southaven Police Department
The Southaven Police Department pays its pre-academy recruits a salary of $39,626. After graduation, certified officers here earn $47,401. Another salary increase to $50,296 occurs after 30 months of service, and again at 48 months to $52,120.
State Trooper and State Police Salaries
Troopers with the Mississippi Highway Patrol earn a starting salary of $38,000. Troopers-1st Class earn a slightly higher salary of $41,000.
Salary and employment data compiled by the United States Department of Labor's Bureau of Labor Statistics in May of 2018 – https://www.bls.gov/oes/current/oes_ms.htm.
BLS salary data represents state and MSA (Metropolitan Statistical Area) average and median earnings for the occupations listed and includes workers at all levels of education and experience. This data does not represent starting salaries. Employment conditions in your area may vary.
Agency-level salary and employment data was sourced directly from the municipal, county and state law enforcement agencies named and reflects the specific salary ranges and seniority- or rank-based pay described by the respective agency.
All salary and employment data accessed in August 2019.
<!- mfunc feat_school ->
Featured Programs:
Sponsored School(s)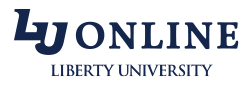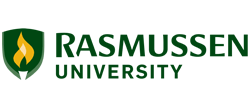 <!- /mfunc feat_school ->