From Minneapolis to St. Cloud to Duluth and beyond, Minnesota's law enforcement efforts are innovative and exciting and a major reason why this state continues to post crime stats that show criminal activity below national levels. For example, as of 2017, the murder rate statewide was 2 per 100,000 people—much lower than the national rate of 5.3 per 100,000.
<!- mfunc search_btn ->
<!- /mfunc search_btn -><!- mfunc feat_school ->
Featured Programs:
Sponsored School(s)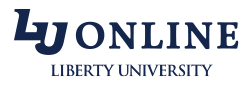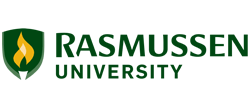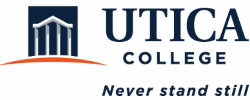 <!- /mfunc feat_school ->
The Minneapolis Police Department has 17 crime prevention specialists on staff who work closely with neighborhood organizations, business owners, and residents to implement safety programs, provide valuable information regarding crime prevention, and publish and distribute crime alerts. These professionals also help resolve complaints about problem properties throughout the city and have worked to make Minneapolis' National Night Out one of the most effective in the country.
A career in law enforcement in Minnesota, whether at the state, municipal, or county level, is your opportunity to serve and protect your community. Your strong moral compass, combined with the rigorous training and education required to become a law enforcement officer, will allow you to serve as a valuable addition to one of the state's many law enforcement agencies.
Jobs with the Minnesota State Patrol
The Minnesota State Patrol consists of 886 employees, 591 of whom are uniformed officers. These state law enforcement personnel work out of the State Patrol's 11 district headquarters located throughout the state. In addition to conducting road patrols, state troopers investigate fatality accidents and work closely with other law enforcement agencies to provide backup or coordinated responses.
Trooper candidates must have, at a minimum, an associate degree from an accredited institution as recognized by the Peace Officer Standards and Training (POST) association.
Candidates who may be coming in with previous law enforcement or military experience may be able to count some of it toward the credit requirements for earning an associate's. They should send a history of their academic and professional transcripts to the POST-accredited institution they are interested in attending to determine transferability.
All applicants must pass a POST exam and then graduate from the State Patrol Training Academy.
County Law Enforcement Jobs in Minnesota
Deputy sheriffs in Minnesota enjoy exciting career options including opportunities to work in special units and divisions like undercover investigations, gang task forces, K-9 units, and more.
Hennepin County Sheriff's Office
The Hennepin County Sheriff's Office serves the citizens of the county's 1.2 million-plus residents. Deputy sheriffs here patrol the area roadways, provide emergency response throughout the county, manage the county jail, and provide security to the district court. The sheriff's office is also involved in exciting initiatives that include undercover narcotics investigations and homeland security activities.
Deputy sheriff candidates must hold a valid driver's license, must have no felony or domestic violence convictions, and must undergo a full, pre-employment background investigation to be considered for employment.
Ramsey County Sheriff's Office
The Ramsey County Sheriff's Office, the oldest law enforcement agency in Minnesota, consists of more than 450 employees and an operating budget of $57 million. Deputy sheriffs here perform wide-ranging law enforcement and public safety services to the county's more than 550,000 residents.
Candidates must possess a two-year degree in law enforcement or equivalent experience or training as recognized by POST.
Olmsted County Sheriff's Office
The deputies of the Olmsted County Sheriff's Office serve a population of more than 150,000 residents and patrol a county that includes 18 townships, seven cities, and about 653 square miles. The department's law enforcement division includes a snowmobile patrol, water patrol, narcotics and gang task force, a DARE program, and a K-9 unit.
State certification from the POST board is required for candidates, which requires an associate's degree in law enforcement or comparable experience.
Municipal Police Jobs in Minnesota
All sworn officers in city police departments must acquire Minnesota Peace Officer Standards Training (POST), a prerequisite that includes earning an associate degree in law enforcement from a POST-recognized institution or comparable career experience as recognized by the POST board.
Minneapolis Police Department
The Minneapolis Police Department dates back to 1867, when officers provided law enforcement services during times of labor unrest, organized crime, and prohibition. Today, its Investigations Bureau consists of violent crimes, special crimes, juvenile, and forensics divisions.
Deputy sheriff candidates here must be at least 21 years old, must hold a Minnesota driver's license, must have a clean criminal record, and must complete a course of training through the Minneapolis Police Department Academy and the Field Training Officer Program.
Saint Paul Police Department
The Saint Paul Police Department is home to about 800 employees, which includes 600 sworn officers. In 2016, the department responded to more than 220,000 calls and investigated about 12,000 crimes.
Police officer candidates are required to undergo a written exam, psychological assessment, and extensive background investigation.
Rochester Police Department
The Rochester Police Department is home to 141 sworn officers and 65 civilian personnel and is supported by an annual budget of $27 million. Police officers here are responsible for protecting the life and property of the city's businesses and residents.
Candidates must be U.S. citizens and hold a valid Minnesota driver's license. The hiring process includes passing a background investigation, medical examination, psychological evaluation, and more.
Duluth Police Department
The Duluth Police Department is the third largest police agency in Minnesota and has long been recognized for its innovative policing programs. There are about 154 sworn officers working in either the Patrol Division or the Investigative/Administrative Division.
Applicants should start with POST training and certification since all candidates for the Duluth PD must either hold a valid license as a Minnesota peace officer or have the status of "eligible to be licensed" by the Minnesota POST Board.
Bloomington PD
The Bloomington Police Department's Patrol Operations Division, the largest division within the department, is staffed with uniformed officers who respond to calls 24/7. Units in this division include a canine unit, traffic unit, honor guard, community services, emergency response unit, and a dedicated Mall of America unit.
Applicants must be able to meet basic eligibility requirements and successfully pass a panel interview, physical agility test, background check, medical examination, and psychological evaluation.
Minnesota Law Enforcement Salaries
According to 2018 statistics from the Bureau of Labor Statistics, law enforcement officers in Minnesota earn a median, annual salary of $70,220, with the top 10% earning an average salary of $94,810.
The following salary data, which were sourced directly from the respective police/sheriff's departments, reveal starting salaries among law enforcement professionals at the county and municipal level. Additional information for mid- to senior-level officers is also included, when available.
Police Officer Salaries
The overall average, starting salary among police officers with Minnesota's largest police departments is $52,578.  Salary information by department is shown below:
Duluth Police Department
Police officers with the Duluth Police Department earn a starting salary of $56,736 and a top salary of $69,756.
Minneapolis Police Department
Police officer recruits with the Minneapolis Police Department earn a starting salary of $30,230 during training. After graduation from the academy, officers earn a salary of $31,441 (Step 1) and $32,360 after 1 year of service at Step 1. The top pay for these professionals is $38,000.
Rochester Police Department
The starting salary for police officers with the Rochester Police Department is $57,907. Officers here earn a top salary of $83,761.
Sergeants of the department earn even more, at $88,774 to $97,032.
Saint Paul Police Department
The starting salary for police officers with the Saint Paul Police Department is $64,230. Additional salary steps include:
1 year: $69,950
3 years: $76,648
5 years: $80,683
7 years: $83,491
10 years: $85,883
15 years: $86,923
19 years: $91,395
Sheriff's Deputy Salaries
The overall average starting salary for deputy sheriffs with Minnesota's largest sheriff's departments is $55,666, about $3,000 more than the average starting salary for law enforcement officers working in the state's largest police departments.
Hennepin County Sheriff's Office
Deputies with the Hennepin County Sheriff's Office earn a starting salary of $54,437 and a top salary of $76,005.
Ramsey County Sheriff's Office
Deputies with the Ramsey County Sheriff's Office earn between $55,896 and $81,768. Sheriff's deputy sergeants earn even more at between $80,376 and $91,716.
State Trooper and State Police Salaries
State troopers with the Minnesota State Patrol earn $57,858 during their time at Trooper Candidate School. The top salary for state troopers is $76,128, which is reached after eight years of service.
Salary and employment data compiled by the United States Department of Labor's Bureau of Labor Statistics in May of 2018 https://www.bls.gov/oes/current/oes_mn.htm
BLS salary data represents state and MSA (Metropolitan Statistical Area) average and median earnings for the occupations listed and includes workers at all levels of education and experience. This data does not represent starting salaries. Employment conditions in your area may vary.
Agency-level salary and employment data was sourced directly from the municipal, county and state law enforcement agencies named and reflects the specific salary ranges and seniority- or rank-based pay described by the respective agency.
All salary and employment data accessed in August 2019.