In Hawaii, the State Sheriff Division of the Department of Public Safety carries out law enforcement duties across the state. Hawaii Deputy Sheriff jobs involve keeping the peace statewide, serving the courts, transporting persons in custody, and processing and executing court documents. Deputy Sheriffs in Hawaii may also act as corrections officers or bailiffs. The Sheriff Division is located in Honolulu. As of 2013, approximately 300 sheriffs are assigned to Hawaii's Sheriff Division.
<!- mfunc search_btn ->
<!- /mfunc search_btn -><!- mfunc feat_school ->
Featured Programs:
Sponsored School(s)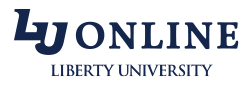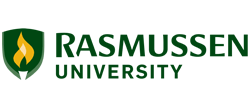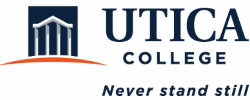 <!- /mfunc feat_school ->
This guide provides instructions on how to become a Hawaii Sheriff's Deputy in five steps:
Meet the fundamental requirements
Pass a Physical Ability Test
Pass an interview, criminal history and background check
Pass a medical/physical examination and drug screening
Complete Hawaii's Deputy Sheriff Training (DST) Program
Step 1.  Meet the Fundamental Requirements for Hawaii Deputy Sheriff Candidacy
Before applying to become a Deputy Sheriff in Hawaii, you must meet these fundamental requirements:
Be a citizen of the U.S. or a national/permanent resident alien
If you are not a resident of Hawaii, you have 30 days from the date you begin employment to become one
Have graduated with a high school diploma or GED, including completion of courses in English spelling, grammar, punctuation, ability to read and understand complex information and write reports
Having a bachelor's degree is preferred but not necessary
Two years of general work experience is required

One year of college education may be substitutes for one year of work experience
Earning an Associate Degree in Police Science, including 24 semester hours in  law enforcement coursework, may be substituted for the entire two year experience requirement
Completing Police Recruit Training  or law enforcement training may be substituted for the entire two year experience requirement
Have a valid driver's license
Have no convictions in the past for crimes of domestic violence or any offenses involving physical violence
If you feel that you meet these basic requirements, you may begin the process to apply for a Hawaii Deputy Sheriff job online. You must also submit, as part of your application, the following documentation to the Department of Human Resources Development:
Copy of your driver's license
Any college transcripts you possess
Any professional licensure you may possess
Mail them to State of Hawaii, Department of Human Resources Development, 235 S. Beretania Street, Room 1100, Honolulu, HI 96813
Step 2. Pass a Physical Ability Test
The Human Resources Department of the State of Hawaii will evaluate your application. If you meet the minimum qualifications, you may be contacted to take the Physical Ability Test (PAT). This timed test involves continuous events that you must complete that simulate job-related duties of a Deputy Sheriff in Hawaii. The PAT is taken on the island of Oahu. You are responsible for transportation costs related to getting to the PAT. You will be notified of the date of the PAT seven to ten days prior to the test. Included in the test are a minimum number of push-ups, sit-ups and a 1.5-mile run/walk. In all of these physical abilities tests, you must meet qualification requirements for your gender and age.
Step 3. Pass an Interview, Criminal History Check and Comprehensive Background Check
If you pass the PAT, you may be invited to an interview with members of the Department of Public Safety. The results of this interview will determine if a criminal history check and comprehensive background check will be performed on you. If so, you must sign a consent, authorization and request to release information/waiver form, as well as complete a personal history questionnaire.
Step 4. Pass a Medical/Physical Exam and Drug Test
Once you pass the assessments in Step 3, you may receive a conditional offer of employment as a Deputy Sheriff in Hawaii. This offer is contingent upon your passing a medical/physical examination and drug screening test. You must pay all costs associated with these tests. Among other things, your ability to read printed materials without eyestrain (with or without corrective lenses) will be tested, as well as your ability to hear conversational tones (with or without hearing aids).
Step 5. Complete Hawaii Deputy Sheriff Training (DST) Program
Congratulations! You have passed all of the steps above and are now on probation as a Deputy Sheriff in Hawaii! If you have reached this stage, you must complete all the portions of the Deputy Sheriff Training (DST) program and pass an additional drug test during your first nine months of employment.
The DST program will include 1000 hours of academic instruction in the following areas:
Laws
Procedures
Firearms
Physical fitness
Police tactics
Passing the DST will earn you a position in one of Hawaii's counties as a Deputy Sheriff. You will be assigned to counties on a need basis and must agree to work wherever you are assigned.