Law enforcement jurisdictions in Hawaii are divided up based on county lines, which roughly correspond to the main islands. This means there are no city police departments here like you'd find in other states. However, the county level police agencies often have a division headquarters in major population centers, which effectively serve as a city's police force.
<!- mfunc search_btn ->
<!- /mfunc search_btn -><!- mfunc feat_school ->
Featured Programs:
Sponsored School(s)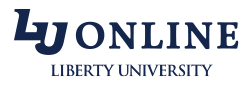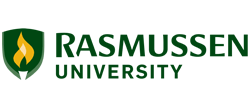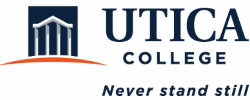 <!- /mfunc feat_school ->
The major police departments in Hawaii and the areas they serve are:
Hawaii Police Department: Hilo, Kailua Kona, Kalaoa
Maui Police Department: Kahului
Kauai Police Department: Kapaa, Lihue
Honolulu Police Department: Honolulu, Kaneohe, Mililani, Waipahu
Narcotics Enforcement Division
Under the control of the Hawaii Department of Public Safety, the law enforcement professionals of the Narcotics Enforcement Division enforce laws relating to both street drugs and pharmaceutical controlled substances. This means that in addition to being involved in the fight to keep communities free of illicit drugs, they also are responsible for overseeing the distribution, manufacture, and dispensation of prescription drugs that have the potential for abuse. In the midst of the national prescription opioid epidemic, this role has been more important in recent years than ever before in the state's history.
Sheriff's Department in Hawaii
Also organized under the Hawaii Department of Public Safety, the Sheriff Division carries out law enforcement services statewide. The role of this department also includes:
Protecting persons and property under the control or employ of the State Judiciary
Providing secure transportation for people in custody
Processing services and handling of detained persons
Unlike most sheriff's departments, the Hawaii Sheriff's Department provides these services throughout the state, rather than on a county-by-county basis.
Hawaii is unique in that it is the only state in the U.S. to not have an officially named statewide law enforcement agency. This is due to the non-contiguous nature of the state, which is made up of several islands. Instead, the individual county police departments fulfill this role for their island jurisdiction.
County Law Enforcement Departments in Hawaii
Law enforcement services are provided by four, main county police departments, each encompassing a different Hawaiian Island. These county police departments assume the roles of what other states would delegate to the highway patrol, county sheriff's office, and municipal police departments.
<!- mfunc search_btn -> <!- /mfunc search_btn ->
Hawaii's four main police departments are:
Hawaii Police Department
The Hawaii Police Department is home to a number of specialized units, including the Criminal Intelligence Unit, the Traffic Services Section, the Special Response Team, and the Operations Bureau, which consists of investigative and patrol operations.
Officer candidates with the HPD must hold a high school diploma/GED and must be at least 20 years old.
Maui Police Department
The Maui Police Department's Uniformed Patrol Division consists of six divisions. The MPD accepts applications year-round and offers competitive salaries.
Kauai Police Department
The Kauai Police Department is organized into three districts in which 66 officers are employed. The KPD requires applicants to be at least 20 years old and to hold a high school diploma/GED and valid driver's license.
Honolulu Police Department
Originally created as Oahu County, Honolulu is now a consolidated city-county government with additional powers granted from a modified government structure. It is the 20thlargest police department in the nation, with about 1,900 sworn officers. Applicants here must be at least 20 years old and must hold a high school diploma or GED.
Hawaii Law Enforcement Salaries
According to 2018 statistics from the Bureau of Labor Statistics, the annual, mean salary for law enforcement officers in Hawaii working for both state and county agencies was $73,370, with the top 10% earning $96,490.
The following salary information, sourced directly from the respective police departments, reveals starting salaries for police officers and, in some cases, salary information for higher ranking positions.
<!- mfunc search_btn -> <!- /mfunc search_btn ->
Looking only at the four largest county police departments, the average annual salary is $64,371, although SOCD (Standards of Conduct differential)pay often brings this annual average up considerably.
Hawaii Police Department
Police officers with the Hawaii Police Department earn a starting salary of $63,108 after academy training and graduation.
Honolulu Police Department
Metropolitan police recruits for the Honolulu Police Department earn $64,368, or $72,272 with the Standards of Conduct differential (SOCD). After graduation, these professionals enjoy a salary increase to $66,900, or $74,804 with the SOC differential. Metropolitan police officers can earn as much as $96,366 (not including the SOCD).
Maui Police Department
The starting salary for police officers (Police Officer I) with the Maui Police Department is $64,368 at graduation. Salary increases for higher ranks are as follows:
Police Officer II: $66,900
Police Officer III: $72,372
Police Sergeant, Police Detective: $78,360
Kauai Police Department
Kauai police officers earn a starting salary of $63,108, or $70,596 for those with an SOCD.
Salary and employment data compiled by the United States Department of Labor's Bureau of Labor Statistics in May of 2018 –  https://www.bls.gov/oes/current/oes_hi.htm.
BLS salary data represents state and MSA (Metropolitan Statistical Area) average and median earnings for the occupations listed and includes workers at all levels of education and experience. This data does not represent starting salaries. Employment conditions in your area may vary.
Agency-level salary and employment data was sourced directly from the municipal, county and state law enforcement agencies named and reflects the specific salary ranges and seniority- or rank-based pay described by the respective agency.
All salary and employment data accessed in August 2019.
<!- mfunc feat_school ->
Featured Programs:
Sponsored School(s)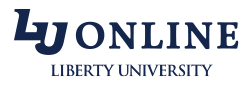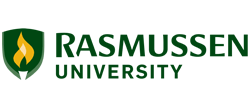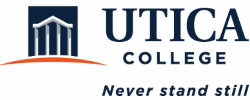 <!- /mfunc feat_school ->