In Connecticut, peace officers are known as State Marshals. They work as independent contractors under the Executive Branch/Department of Administrative Services of state government within counties in Connecticut, serving legal writs and processes, enforcing the collection of judgments, transferring prisoners, and working in county courthouses to preserve the peace. Under the Connecticut General Assembly statutes, 22 State Marshals may work in Tolland County, 21 in Middlesex County, 30 in Litchfield County, 18 in Windham County, 55 in Fairfield County, 38 in New London County, 62 in New Haven County, and 72 in Hartford County.
This manual offers directions on how to become a Connecticut State Marshal, following these steps:
Ensure that you meet the basic qualifications
Pass a written examination and interview
Pass a background investigation
Maintain the State Marshal Calendar of Obligations
<!- mfunc search_btn ->
<!- /mfunc search_btn -><!- mfunc feat_school ->
Featured Programs:
Sponsored School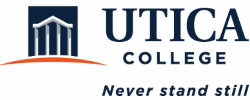 <!- /mfunc feat_school ->
Step 1.  Meet the Basic Qualifications for Connecticut State Marshal
There are some fundamental requirements that you must meet before you can apply for a position as a Connecticut State Marshal:
You may not be a judge or justice of the peace
You may not be a Connecticut state employee
You must be a resident of the county in which you are applying for the Connecticut State Marshal job
You must be a registered voter in that county in Connecticut
You must speak, read and write English
You must have a high school diploma or equivalent
You must have a valid Connecticut driver's license
You must not have made a political donation to any person who has authority to appoint members to the State Marshal Commission within the past two years
Process server, constable or law enforcement experience is preferred
See if the State Marshal Exam is open for application on this website. If it is, and you meet these basic requirements, you may submit an application to become a Connecticut State Marshal. Request a State of Connecticut Application Form For Examination and Employment for State Marshal from the Connecticut Department of Administrative Services at 860-713-5100.
Step 2. Pass a Written Examination and Interview
If the Department of Administrative Services reviews your application for employment and deems you qualified, you will be notified to take the State Marshals Examination. In order to pass, you must receive a score of at least 80 out of 100 questions correct. After completing the exam, you will receive a letter with your score and will be placed on a hiring list.
A passing score might earn you a phone call from the Connecticut State Marshals Commission. You will be invited to interview for the Connecticut State Marshal job. If you succeed at the interview, you will be asked to continue in the hiring process.
Step 3. Pass a Background Investigation
You must next submit to a background investigation performed by the Connecticut Department of Public Safety and the Federal Bureau of Investigation. Your credit history, employment history, educational background, driving record, criminal history, personal references and residential history will all be thoroughly checked. You may be asked to pay any fees associated with conducting these background checks. Passing the background investigation will earn you a job offer to become a State Marshal in Connecticut.
Step 4. Maintain the State Marshal Calendar of Obligations
Congratulations! You have passed all of the examinations, interviews and investigations and are now a Connecticut State Marshal! Now that you have the job, you must fulfill certain obligations to the state to make sure you keep the job:
By May 1 of each year, you must file a Statement of Financial Interest with the Office of State Ethics. This form must list all amounts and sources of your income. Failure to file this form could result in a $10,000 fine and disciplinary action by the State Marshal Commission.
By July 1 of each year, you must obtain/renew at least $300,000 in personal liability insurance. This is designed to cover any damages that may be caused by your actions. A copy of your insurance certificate must remain on file with the State Marshal Commission.
By October 1 of each year, you must pay a fee of $750, payable to the Treasurer of the State of Connecticut, to the State Marshal Commission for the General Fund.
Because as a State Marshal you are an independent contractor, a salary is not issued by the State of Connecticut. You are reimbursed, however, for mileage fees, recording fees and other costs associated with the position. According to annual disclosure forms provided by the State of Connecticut, in 2008, the majority of State Marshals had annual incomes of $39,000 or less; 27 had income over $100,000 per year; and eight earned more than $250,000 that year.