Connecticut's violent crime rate has remained relatively flat in recent years, consistently around one of the lowest rates it's been since 1974, according to FBI data. But keeping it there might prove to be the biggest challenge for the state's law enforcement community, as agencies continue to struggle with a persistent and prevalent shortage of law enforcement officers.
<!- mfunc search_btn ->
<!- /mfunc search_btn -><!- mfunc feat_school ->
Featured Programs:
Sponsored School(s)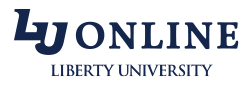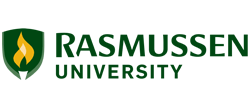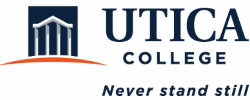 <!- /mfunc feat_school ->
As of 2019, the Connecticut Highway Patrol posted a shortage of more than 240 state troopers, and these numbers are only expected to grow as nearly half of all current state troopers are eligible for retirement by 2023. At the municipal level, the New Haven Police Department reported more than 100 vacancies, while the Danbury Police Department reported having 132 officers in 2018, although the department was budgeted for 154.
While these shortages are troublesome for Connecticut, they spell opportunity for those who value honor, respect the law, and have the desire to make a difference. For qualified men and women who are willing to put in the time, effort, and training to serve with one of Connecticut's respected law enforcement agencies, there may be no better time than now to forge ahead with a career with the State Police, State Marshall or one of the municipal police departments serving throughout the state.
Connecticut Highway Patrol Jobs
The Connecticut Department of Emergency Services and Public Protection (DESPP) is the governing agency that oversees a number of statewide agencies, including the Division of State Police.
The Division of State Police consists of 1,000 sworn state troopers in many specialized units serving from 11 barracks strategically located throughout the state. State troopers serve 82 of the state's 169 municipalities in Connecticut and make up the third largest police force in New England.
Individuals interested in becoming state troopers in Connecticut must meet the minimum qualifications set forth by the DESPP, which include:
Be at least 21 years old
Be a United State citizen
Be in good health
Possess a high school diploma or GED
Have no felony or Class A or B misdemeanors
Pass the vision and hearing exams
Have a valid Connecticut driver's license
Jobs with Municipal Police Departments in Connecticut
In the busy metro areas of Connecticut, police work is the responsibility of the city-specific departments that serve and protect the residents of their jurisdictions. While much of Connecticut posts crime rates that are consistent or below the national average, both Hartford and New Haven have experienced rising crime rates in recent years. In fact, according to 2017 FBI crime stats, New Haven has a crime rate of 54 per 1,000 residents – the highest in the state.
Bridgeport
The Bridgeport Police Department has a number of special units within its police force:
Detective Bureau
Emergency Services
Hostage Negotiations
Marine Unit
Narcotics Enforcement
Scuba Team
Strategic Enforcement Team
Individuals who want to become a Bridgeport police officer must meet the following requirements:
Must be at least 21 years old
Must hold a high school diploma or GED
Must possess a valid driver's license
Candidates must also undergo testing by an oral interview panel, pass a written entry test, a background investigation, a psychological examination, and test negative on a controlled drug screen.
Hartford
The Hartford Police Department is divided up into the following Districts: Northeast, Northwest, Southeast, and Southwest. The Hartford Police Department also has K-9, Marine, and Negotiation Teams, a bomb squad, and a detective bureau, which includes the following Divisions:
Crime Scene Division
Intelligence Division
Juvenile Investigation Division
Major Crimes Division
Vice and Narcotics Division
Victim Services
Candidates must show proof of a high school diploma or GED, U.S. citizenship, and a valid driver's license.
New Haven
The New Haven Police Department is divided into the following Bureaus/Divisions:
Investigative Services Bureau – Includes Firearms, Firearms, Arson, Identification, Auto Theft, Burglary and Robbery, Intelligence, Fraud, and Narcotics Enforcement.
Identification Division – Includes the Forensic Division, which includes a Crime Lab Unit, Firearms Analysis Unit, Identification/Photography Unit, and Latent Print Unit
Major Crimes Division – Includes the Asset Forfeiture Unit, Missing Persons Unit, Financial Crimes Unit, Arson Unit, Firearms Unit, and Sex Offender Registry Unit
Vice, Narcotics, and Intelligence Division – Includes the Narcotics Unit, Criminal Intelligence Unit, FBI Safe Streets Task Force, Shooting Task Force, ATF Urban Task Force, DEA Task Force, U.S. Marshalls Task Force, and the Joint Terrorism Task Force
The Patrol Division of the New Haven Police Department is organized into 10 districts. To become a New Haven police officer, applicants must:
Be a New Haven resident
Be at least 21 years of age
Have good English written and verbal skills
Have a high school diploma or GED
Be a U.S. citizen
Have a valid Connecticut driver's license
Stamford
The Stamford Police Department, in addition to a Patrol Division, has a number of specialized units, including:
Collision Analysis and Reconstruction
Motorcycle Unit
Special Victims Unit
Internet Crimes Against Children Task Force
Canine Unit
Marine Division
Candidates for Stamford police officer jobs must be U.S. citizens; must be at least 21 years of age; and must hold a valid CT driver's license.
Jobs with the Connecticut State Marshals
The State Marshal Commission, located within the Department of Administrative Services, is the governing agency for the following counties in Connecticut:
Windham County
Tolland County
New London County
New Haven County
Middlesex County
Litchfield County
Hartford County
Fairfield County
Connecticut State Marshals are sworn law enforcement officers. The Connecticut State Marshals include about 250 state/post certified sworn and uniformed law enforcement officers who provide law enforcement within the geographical area of Connecticut's counties.
Candidates must meet basic qualifications and be able to successfully pass a written examination, interview, and background investigation.
Connecticut Law Enforcement Salaries
According to 2018 BLS statistics, law enforcement professionals in Connecticut earn a median salary of $71,350, with the top 10% here earning an average salary of $96,140.
The following salary data, sourced directly from the respective police departments, highlight starting salaries for police officers throughout Connecticut. When available, additional salary information, including academy training salaries and mid- and senior-level salaries, is also included.
Police Officer Salaries
The starting salary for police officers among Connecticut's largest police departments tends to vary quite a bit, with a low of $36,462 among entry-level police officers in Bridgeport and a high of $62,295 among entry-level police officers in Stamford.
Bridgeport Police Department
Police officers with the Bridgeport Police Department earn a starting salary of $36,462 without POST certification and $42,890 with POST certification After a one-year probationary period, the salary for police officers here increases to $43,326, along with a cost of living allowance.
Hartford Police Department
Hartford police officer recruits earn a salary of $49,851 while in the academy. Upon graduation, these law enforcement professionals earn a starting salary of $52,866. The top salary for these professionals is $71,480.
New Haven Police Department
Entry-level police officers with the New Haven Police Department earn a starting salary of $44,404.
Stamford Police Department
Entry-level police officers with the Stamford Police Department earn a starting salary of $62,295. The top pay for these law enforcement professionals is $82,028.
Waterbury Police Department
Police officers with the Waterbury Police Department earn a starting salary of $59,676. The top salary for Waterbury police officers is $75,426.
State Trooper and State Police Salaries
State troopers with the Connecticut state police earn a salary of $41,603 while in the academy. Following graduation from the academy, the salary for state troopers increases to $57,441.
State marshals earn a starting salary of $45,371 (GL-07), although state marshals in Connecticut earn an additional 29% based on the state's locality salary adjustment.
Salary and employment data compiled by the United States Department of Labor's Bureau of Labor Statistics in May of 2018 https://www.bls.gov/oes/current/oes_ct.htm
BLS salary data represents state and MSA (Metropolitan Statistical Area) average and median earnings for the occupations listed and includes workers at all levels of education and experience. This data does not represent starting salaries. Employment conditions in your area may vary.
Agency-level salary and employment data was sourced directly from the municipal, county and state law enforcement agencies named and reflects the specific salary ranges and seniority- or rank-based pay described by the respective agency.
All salary and employment data accessed in August 2019.