Stats from the FBI Uniform Crime Reporting Program paint a challenging picture for Alabama, which had the third highest homicide rate in the nation in 2017. With a population nearing 5 million people, Alabama experienced 26,000 violent crimes and 404 murders during this time, earning it the dubious title as one of the most dangerous states in the country. Add to that a near-constant shortage of police officers – Tuscaloosa alone can be short as many as 24 police officers at any given time – and it's clear why qualified law enforcement officials here are in demand.
It's not a job for the faint of heart, but if you've got the desire to make a difference and the skills and background necessary to qualify, pursuing a job with one of Alabama's law enforcement agencies may very well be the best decision you'll ever make.
<!- mfunc search_btn ->
<!- /mfunc search_btn -><!- mfunc feat_school ->
Featured Programs:
Sponsored School(s)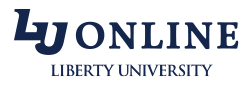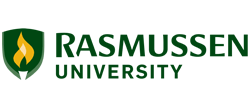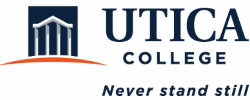 <!- /mfunc feat_school ->
State Law Enforcement Agencies
The Alabama Law Enforcement Agency, under the direction of the Alabama Department of Public Safety, oversees the following agencies, all of which have statewide jurisdiction:
Alabama Highway Patrol
Founded in 1935, the Alabama Highway Patrol is a full-service, statewide law enforcement agency. In FY2017, troopers responded to nearly 33,000 traffic crashes, which included 9,300 injuries and 583 fatalities.
State trooper candidates for the Alabama Highway Patrol must:
Pass a written examination
Pass a physical ability/agility test
Pass a personal interview
Undergo an in-depth background investigation, which includes a polygraph examination, a drug screening, and a medical examination.
All troopers-in-training must complete a course of instruction through the Alabama Criminal Justice Training Center in Selma.
Alabama Bureau of Investigation (ABI)
The Alabama Bureau of Investigation serves as the investigative, non-uniformed division of the Alabama Law Enforcement Agency and consists of three divisions: Criminal Investigation, Criminal Justice Services, and the Alabama Fusion Center.
All ABI offices across the states are generally located near Highway Patrol Operations, while ABI headquarters are located in the Alabama Department of Public Safety \complex in Montgomery.
The Criminal Investigation Division of the ABI is made up of the Major Crimes Unit, the Vice and Special Operations Unit, the Special Victims Unit (SVU), and the Cold Case Unit.
The SVU opened 88 criminal investigations in FY2017, received 1,322 cyber tips, served 758 subpoenas, and executed 66 search warrants. The Major Crimes Unit dealt with 66 special investigations, made 38 arrests, mostly for violent felonies, and investigated 27 officer-involved shootings during the same period.
To become a special agent with the ABI, candidates must have a bachelor's degree from an accredited college or university in the areas of criminal justice, public or business administration, or a closely related field, along with at least two years of experience conducting criminal investigations with a law enforcement agency.
Municipal Police Departments in Alabama
Much of Alabama's crime occurs within the city limits of its largest municipal jurisdictions. Municipal police officers here often deal with the effects of the opioid epidemic and persistent poverty. Birmingham, for example, with a crime rate of 1,483 per 100,000 residents, is just one of many worrisome metropolises within the state.
Birmingham
The Birmingham Police Department, which is home to the largest police force in the state, has four precincts (North, South, East, and West) and four divisions (Administrative, Detective, Field Operations, and Support Services).
To become a police officer in the Birmingham Police Department, applicants must:
Be at least 21 years old
Have a valid high school diploma or GED
Have a valid Alabama driver's license
Have no felony convictions
Applicants must pass a written civil services examination, a physical fitness screening, a polygraph examination, psychological screening, and a background investigation.
Montgomery
The Montgomery Police Department, which has 480 police officers and serves nearly 200,000 citizens, is organized into the following divisions:
Administrative Division
Criminal Investigation Division
Municipal Jail Division
Patrol Division
Special Operations Division
Traffic Division
Training and Recruiting Division
<!- mfunc search_btn -> <!- /mfunc search_btn ->
All individuals applying for a law enforcement officer position with the Montgomery Police Department must:
Be at least 19 years of age
Must have a high school diploma or GED
Must have a valid Alabama driver's license
Mobile
The Mobile Police Department has 507 sworn officers and 224 civilian employees. The tireless work of the officers here has resulted in a 40-year low in crime. This Alabama police department has created several sustainable initiatives designed to reduce crime and increase community engagement.
The Mobile Police Department requires police officer applicants to be at least 19 years old, and all applicants must have or obtain an Alabama driver's license. Accepted applicants become officer candidates who go on to train through one of the department's two Police Academy classes each year.
Huntsville
The Huntsville Police Department includes 3 police precincts, 421 police officers, and 182 civilian personnel. Officers here patrol an area of 213 square miles. This professional law enforcement agency takes pride in its use of modern technology, state-of-the-art equipment, and comprehensive training techniques.
Before applicants can be admitted into the Huntsville Police Academy, they must:
Be at least 20 years old
Have a valid Alabama driver's license
Have a high school diploma or GED
All applicants must pass an interview board, a drug screening, a medical examination, and a polygraph examination.
County Sheriff's Departments in Alabama
Alabama's county-wide jurisdictions are overseen by sheriff's offices that are tasked with providing comprehensive law enforcement services to areas throughout the state that fall outside of city jurisdictions. The duties of a sheriff's deputy often extend beyond patrolling to include maintaining county jails, providing court security, investigating crimes and accidents, and providing backup law enforcement detail for city and state departments.
Jefferson County
The Jefferson County Sheriff's Office includes two decentralized patrols, with 123 personnel located in Birmingham and 46 located in Bessemer. This law enforcement agency is responsible for enforcing all state and federal laws involving criminal offenses. Divisions within the Sheriff's Office in Jefferson County include:
Motor Scouts
Bomb Squad
Canine Unit
Crisis Negotiation Team
Animal Cruelty Specialists
Trick Weighing Unit
Honor Guard
SWAT
Computer Forensics
Convicted Sex Offender Investigator Unit
Cold Case Unit
Vice and Narcotics Unit
Terrorism Unit
Highway Traffic Safety Unit
Candidates must be at least 21 years old, have a valid driver's license free of any major infractions, and have no felony or domestic violence convictions. Recruits must successfully complete a course of training through the Alabama Police Officer's Standards and Training Academy.
Mobile County
The Mobile County Sheriff's Office is the second largest in the state of Alabama, with a staff of more than 600. The Mobile County Sheriff's Office serves more than 400,000 residents and patrols more than 1,200 square miles.
Divisions within the Mobile County Sheriff's Office include: Administrative Services, Field Operations, Support Services, and Corrections.
To qualify for a sheriff's deputy position here, you must be at least 21 years old, have no felony convictions, and be able to pass a writing test; polygraph and medical exams; background check; and complete the 19-week training period.
Madison County
The Madison County Sheriff's Office covers an area of 844 square miles and includes 112 full-time sworn Deputies, 191 full-time Correctional Officers, and a support staff of 374. It provides 24-hour patrol and response operations and a full Criminal and Narcotics and Investigations Division. The Madison County Sheriff's Office covers a ten-county region and is a point of contact for the State of Alabama Department of Homeland Defense.
Candidates for deputy sheriff positions here must be at least 21 years old, must have a relatively clean background, and successfully complete a physical agility test, background investigation, and polygraph exam to be considered.
Montgomery County
The Montgomery County Sheriff's Office oversees the fourth largest county in Alabama through its four divisions:
Administrative Division – Includes traffic, training, and school and community involvement
Investigation Division – Includes Special Operations, Narcotics, Crime Scenes, and Crimes Against Persons and Property
Legal Services Division – Includes court security, civil process, probate transport, and warrants
Patrol Division – Includes K-9, First Shift Patrol, Second Shift Patrol, and Third Shift Patrol
Mac Sim Butler Detention Facility – Involves correctional officer duties
Candidates here must be at least 21 years old, must have a high school diploma or GED, and must be able to pass a background investigation, criminal background check, drug screen, and physical exam. Physical agility and written exams are also part of the hiring process.
Alabama Law Enforcement Salaries
According to 2018 statistics from the Bureau of Labor Statistics, the median salary for police officers and sheriff's deputies was $44,560, with the top 10% earning $64,800 annually.
The following salary data, sourced directly from the respective departments/agencies, reflect a similar story, with many officers and sheriff's deputies earning in the mid $40,000s. The following information details post-Academy starting salaries and, when possible, mid- and senior-level salaries, as well.
<!- mfunc search_btn -> <!- /mfunc search_btn ->
Higher salaries are often indicative of upper-level ranks and/or salary incentives for POST certification and/or post-secondary degrees.
Police Officer Salaries
While most police officers in Alabama start their careers with a salary in the range of $30,000-$40,000, those with the Hoover Police Department earn more, at $47,122.
Birmingham Police Department
The recruit salary for police officers of the Birmingham Police department is $38,355 with a high school diploma/GED, $40,289 with an associate's degree, and $42,286 with a four-year college degree.
Police officers with the Hoover Police Department earn a starting salary of $47,122 (non-POST certified) and $51,952 (POST certified). Senior police officers with the Hoover Police Department can earn as much as $84,625, and annual education incentives here include $500 for an associate's degree, $1,000 for a bachelor's degree, $3,000 for a master's degree, and $4,000 for a JD degree.
Huntsville Police Department
Huntsville Police Department's police officers earn a starting salary of $40,518. Unlike other police departments that don't start paying officers a full salary until police academy graduation, police officers in Huntsville earn their starting salary from the first day of the police academy. Senior police officers here can earn as much as $61,859.
New police officers with the Mobile Police Department earn $31,679, although those with a college degree can earn up to 15% more. After the end of the six-month probationary period, officers here earn another $5,000.
Montgomery Police Department
The Montgomery Police Department pays its trainees $38,236 while in the academy. Then, upon completion of the required training, officers here earn a salary of between $39,456 and $51,661.
Sheriff's Deputy Salaries
Sheriff's deputy salaries in Alabama tend to surpass police officer salaries, with the average starting salary between the state's largest counties at $48,893.
Jefferson County Sheriff's Department
Sheriff's deputies of the Jefferson County Sheriff's Department earn a minimum salary of $59,896. The mid-career salary here is $72,592, and the maximum salary is $85,288.
Mobile County Sheriff's Department
Sheriff's deputies of the Mobile County Sheriff's Department earn a salary of between $47,223 and $64,374.
Madison Country Sheriff's Department
The Madison County Sheriff's Department's deputy sheriffs earn a salary of $39,561 to $63,315.
State Trooper and State Police Salaries
Alabama state troopers with the Alabama Law Enforcement Agency protect life and property through the enforcement of state laws, with a special emphasis on the use of motor vehicles.
The salary for state troopers range from $34,387 to $57,504, with troopers earning their full salary on the first day of the academy.
While most troopers start at the bottom of the pay scale, it is possible for applicants to earn more depending on their level of education. For example, new troopers who have completed a two-year degree enjoy a starting salary of $35,256, while those who have completed a four-year degree earn a starting salary of $37,051.
Salary and employment data compiled by the United States Department of Labor's Bureau of Labor Statistics in May of 2018 https://www.bls.gov/oes/current/oes_al.htm.
BLS salary data represents state and MSA (Metropolitan Statistical Area) average and median earnings for the occupations listed and includes workers at all levels of education and experience. This data does not represent starting salaries. Employment conditions in your area may vary.
Agency-level salary and employment data was sourced directly from the municipal, county and state law enforcement agencies named and reflects the specific salary ranges and seniority- or rank-based pay described by the respective agency.
All salary and employment data accessed in August 2019.
<!- mfunc feat_school ->
Featured Programs:
Sponsored School(s)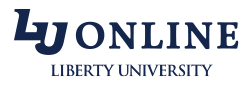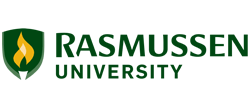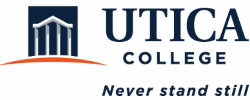 <!- /mfunc feat_school ->