Despite having cities with murder rates that put them in the top 20 most dangerous in America, Wisconsin as a whole has a relatively low rate of violent crime—22 percent below the national rate for 2016, with property crimes in the same ballpark, at 21 percent below the national average.
That presents a challenging dichotomy for Wisconsin law enforcement, where hotspots of crime and violence have to be managed alongside the relatively peaceful regions of the state. The efforts of police officers and deputies in various Wisconsin jurisdictions have led the state on a 17-year trend of falling crime rates, though, and you can join their ranks and help drive them even lower.
<!- mfunc search_btn ->
<!- /mfunc search_btn -><!- mfunc feat_school ->
Featured Programs:
Sponsored School(s)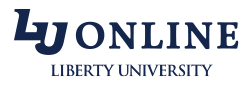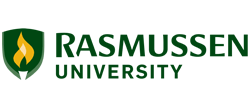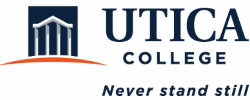 <!- /mfunc feat_school ->
Jobs with the Wisconsin State Patrol
The Wisconsin State Patrol helps motorists, enforces laws, and assists local law enforcement agencies with everything from civil disturbances to natural disaster recovery. In its primary mission of ensuring the safety and security of state highways, the patrol weighed more than 2 million commercial motor vehicles in 2018 and inspected more than 10,000 school buses. Troopers also responded to flooding and other natural disasters in addition to supporting local law enforcement agencies across the state.
Trooper applications must be filed during a designated period before the Civil Service Examination. Applicants must be 18 years old and have a high school diploma or GED. The training to become a state trooper in Wisconsin involves 21 weeks at the State Patrol Academy in Fort McCoy.
Jobs with Sheriff's Departments in Wisconsin
The 72 counties in the state of Wisconsin offer anyone interested in becoming a sheriff's deputy a lot of different options for service. Including both heavily urbanized areas and wilderness and rural spaces, Wisconsin counties offer deputies the opportunity to work in roles that can fulfill almost any law enforcement interest, from drug interdiction to search and rescue.
Brown County
The Brown County Sheriff's Office has over 80 patrol officers who provide protection to the citizens of the county. Headquartered in Bellevue, the agency is a member of the statewide VINE system, automating arrest and pre-trial notifications for interested residents. Deputies in Brown County must be at least 21 years old and possess either an associate degree in Police Science or a bachelor's degree. Applicants must pass written and physical agility tests, medical, psychological, and background examinations, oral interviews, and a drug test.
Milwaukee County
The Milwaukee County Sheriff's Office works closely with the community to ensure the safety of the citizens of the unincorporated parts of the county.
<!- mfunc search_btn -> <!- /mfunc search_btn ->
Waukesha County
The more than 330 employees of the Waukesha County Sheriff's Department provide law enforcement services to the unincorporated parts of the county. The department is more than 150 years old and includes Court and Administrative service sections along with a Metro Drug Unit and Detective Bureau.
Applicants for sheriff's deputy jobs in Waukesha County must be 21 years old and have at least 60 college credits. Applicants must pass a written civil service exam, a physical agility test, oral interview, medical and psychological examination, a polygraph test, and drug screening.
Jobs with Municipal Police Departments in Wisconsin
Wisconsin's urban areas can range from the bucolic to the gritty, which means anyone looking to become a street cop in the state can have their pick of environments for patrol and investigation.
Green Bay
Compared to other cities of its size, Green Bay has a relatively low crime rate. The city is patrolled by officers of the Green Bay Police Department, which has been in existence since 1857. Hiring for the department is handled by the city of Green Bay Human Resources Department.
Madison
The crime rate in Madison is considered low for an American city of its size. The 461 commissioned officers of the Madison Police Department work with the community to provide law enforcement services to the citizens of Madison. The department currently subdivides the city into five districts, each with its own station, but a sixth district station is in development for Midtown.
Most applicants for positions with MPD generally have at least an associate degree and a professional background. There is no upper age limit for applicants. The minimum requirements for becoming a police officer in Madison include being at least 18 years old at the time of the application and possessing a high school diploma or GED. Any new officer who does not have an associate degree or 60 college credit hours must earn them within two years of being hired.
Milwaukee
Applicants for officer positions in Milwaukee must be at 21 years old and have a high school diploma or a GED that meets Wisconsin's standards. Applicants must first pass a written test before they can go on to physical agility testing, a background investigation, oral interview, and a writing sample exercise. Training to become a police officer in Madison involves a 23-week training course at the Police Academy.
Wisconsin Law Enforcement Salaries
According to the Bureau of Labor Statistics, in 2018 the average police officer in Wisconsin made $29.82 per hour, or $62,040 per year. At the top end of the profession, the 90th percentile could earn considerably more than that, at $82,090 per year, or $39.47 per hour.
That's enough for a general idea of what you can expect for salary in the state, but individual agencies can vary widely around those baselines. Below, we've added wage data as published directly by various agencies at the city, county, and state level. Where available, we've included entry, mid-level, and senior position salaries, with job titles. The entry level listings reflect post-probationary wages, while the senior positions may, for some departments, include supervisory roles.
<!- mfunc search_btn -> <!- /mfunc search_btn ->
None of the data includes additional compensation such as overtime, hazard pay, educational bonuses, or specialist pay, although those can considerably add to your take-home pay depending on individual department policies.
Police Officer Salaries
Wisconsin metropolitan police officers have the highest rates of pay among all law enforcement professionals in the state at almost every level of employment. Senior officers can make over six figures in a city like Milwaukee.
Green Bay Police Department

Patrol Officer – $28.53/hr
Top Patrol Officer – $34.11/hr
Advanced Patrol Officers – $34.90/hr

KenoshaPolice Department

Police Officer – $4,959/mo
Detective – $6,517/mo

MadisonPolice Department
MilwaukeePolice Department

Entry – $59,898/yr
Senior – $102,655/yr

RacinePolice Department

Entry – $58,718/yr
Senior – $71,822/yr
Sheriff's Deputy Salaries
Although deputies do not tend to make as much as their urban counterparts, they do enjoy a lower cost of living overall, not to mention more varied levels of responsibility and additional opportunities for training in areas such as search and rescue.
Dane County Sheriff's Office

Deputy Sheriff I – $26.54/hr
Deputy Sheriff III – $31.71/hr
Deputy Sheriff IV – $36.32/hr

Waukesha County Sheriff's Office
State Trooper and State Police Salaries
Although the State Patrol has a fairly standard entry level salary, it's also worth noting that it is only offered after completing an extended two-year probationary period, in contrast to the six-month or one-year probation that is more common in the state.
Wisconsin State Patrol

Entry – $23/hr
Senior – $31/hr
Salary and employment data compiled by the United States Department of Labor's Bureau of Labor Statistics in May of 2018 – https://www.bls.gov/oes/current/oes_wi.htm#11-9111.
BLS salary data represents state and MSA (Metropolitan Statistical Area) average and median earnings for the occupations listed and includes workers at all levels of education and experience. This data does not represent starting salaries. Employment conditions in your area may vary.
Agency-level salary and employment data was sourced directly from the municipal, county and state law enforcement agencies named and reflects the specific salary ranges and seniority- or rank-based pay described by the respective agency.
All salary and employment data accessed in August 2019.
<!- mfunc feat_school ->
Featured Programs:
Sponsored School(s)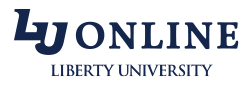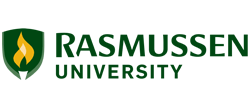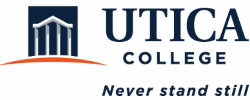 <!- /mfunc feat_school ->