The crime rate in West Virginia is below the national rate, and nearly 80% of the crimes committed here are classified as non-violent. That enviable position is constantly being challenged, however, and it's up to West Virginia's dedicated community of law enforcement professionals to keep crime in check. You can find positions at the state, county, and local levels across the state if you've got what it takes to join in on this effort.
<!- mfunc search_btn ->
<!- /mfunc search_btn -><!- mfunc feat_school ->
Featured Programs:
Sponsored School(s)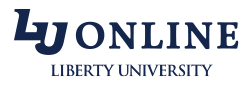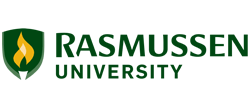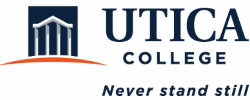 <!- /mfunc feat_school ->
Jobs with the West Virginia State Police
The West Virginia State Police is one of the oldest state police agencies in the U.S. It maintains the safety of the state's roadways and protects the public from criminal elements. As of 2017, there were 615 uniformed members of the Field Services Division responsible for patrolling the state. Troop 5 alone made more than 14,000 citations during 2016 and pulled in more than 2,000 felony arrestees.
State troopers in West Virginia must be 21-39 years old before enlistment and possess a high school diploma or GED. Applicants must first submit an application to the personnel center. When called, they must pass a physical test before being able to take a written exam.
Jobs with Sheriff's Departments in West Virginia
The 55 counties in the state provide a number of opportunities for residents to find jobs as sheriff's deputies in West Virginia.
Berkeley County
The Berkeley County Sheriff's Department has a take-home vehicle policy that allows deputies to drive their patrol vehicle home if they live with a 25 mile radius of the department.
Kanawha County
The deputy sheriffs of the Kanawha County Sheriff's Office provide law enforcement functions in the unincorporated areas of the county. Applicants for deputy positions in Kanawha County must first submit an application. They must be 18-45 years old and have a high school diploma or GED. Applicants will undergo physical fitness and written exams. Those who pass must then undergo a background check, interviews, and psychiatric and medical examinations. Recruits undergo training at the West Virginia State Police Academy.
<!- mfunc search_btn -> <!- /mfunc search_btn ->
Wood County
The Wood County Sheriff's Office has a rich, 200 year history of policing in West Virginia. The agency was the first in West Virginia to implement new iris scanning technology to allow lost or abducted children to be more easily located through the Missing Children Organization.
Jobs with Municipal Police Departments in West Virginia
West Virginia is a largely rural state, but it is expanding rapidly, and jobs with metropolitan police agencies are expanding with it.
Charleston
The violent crime rate in Charleston is one of the highest in the country, landing the city on the 100 most dangerous cities in the U.S. list for 2018. The 162 sworn personnel of the Charleston Police Department work to combat this situation. Applicants for police officer positions in Charleston must be 18-40 years old and have a high school diploma or a GED. Before being hired, they must pass a written exam and a test of physical ability. They must also undergo a background check, psychological screening, and both physical and medical examinations. Training to be a police officer in Charleston consists of an approximately 15 week long Basic Police Officer Academy Class at the West Virginia State Police Academy.
Huntington
Huntington historically has had a high crime rate compared to other cities in the country, although the number of violent crime and drug offenses has been greatly reduced by the Huntington Police Department in recent years. In 2018, violent crime in the city dropped by 20 percent over 2017.
Huntington police officer candidates must be 18-40 years old and possess a high school diploma or GED. Applicants pass a series of examinations, including written, background, polygraph, and physical ones. In addition, they must also pass an agility test and undergo an oral interview.
Parkersburg
Parkersburg has a very high crime rate for a city of its size. The Patrol Division of the department responds to between 37,000 and 45,000 calls for service each year.
Wheeling
Wheeling has a high crime rate for its size. Members of the Wheeling Police Department work to reverse this trend. Wheeling requires applicants for police positions to be 18-35 years old at the time they apply and possess a high school diploma or GED. Applicants must pass a physical agility test and a written civil service exam. Preparing to become a police officer in Wheeling involves four weeks of training within the department and 16 weeks of Basic Police Officer Training at the West Virginia State Police Academy.
West Virginia Law Enforcement Salaries
The U.S. Bureau of Labor Statistics found that the average hourly salary for police officers in West Virginia in 2018 was $20.96 per hour, or $43,590 per year. It's not a huge step up to the top ten percent, who make $28.46 an hour, or $59,190 annually.
Pay rates can vary considerably from agency to agency, however, which is why we have looked into the most recently published salary schedules for a variety of municipal, county, and state agencies and listed them below for entry, mid-level, and senior positions. In some cases, the senior levels reflect positions with supervisory responsibilities. Entry-level salaries are given for post-probationary roles. Job titles are listed along with the salaries where available.
When the departments did not publish salary information directly, we listed BLS data for the relevant geographical region instead.
<!- mfunc search_btn -> <!- /mfunc search_btn ->
None of the numbers provided include hazard pay, specialty bonuses, or incentives, although in some departments those can substantially increase take-home salaries.
Police Officer Salaries
Municipal officers in West Virginia tend to have the highest rates of pay, with those in Charleston and Morgantown coming in at the top of the pack when it comes to senior salary levels.
CharlestonPolice Department

Entry – $15.73/hr
Mid-Level – $22.73/hr
Senior – $30.59/hr

Huntington Police Department

Entry – $37,643/yr
Mid-Level – $52,000/yr

Morgantown Police Department

Police Officer – $21.93/hr
Sergeant – $25.18/hr
Captain – $33.44/hr

Parkersburg Police Department

Entry – $16.45/hr
Mid-Level – $21.06/hr
Senior – $26.94/hr

Wheeling Police Department

Officer – $39,477/yr
Corporal – $43,345/yr
Lieutenant – $49,921/yr
Sheriff's Deputy Salaries
Although deputy sheriffs in West Virginia tend to make less than their municipal counterparts at senior levels, the starting salaries are generally comparable, and the lower cost of living in rural areas more than compensates for the difference.
Kanawha County Sheriff's Office

Entry – $41,288/yr
Mid-Level – $45,873/yr

BerkeleyCounty Sheriff's Office
State Trooper and State Police Salaries
West Virginia state troopers can be stationed anywhere in the state, and their starting salary is generally higher than other agencies to reflect the additional training and the flexibility required to assume the role.
West Virginia State Police
Salary and employment data compiled by the United States Department of Labor's Bureau of Labor Statistics in May of 2018 – https://www.bls.gov/oes/current/oes_wv.htm#11-9111.
BLS salary data represents state and MSA (Metropolitan Statistical Area) average and median earnings for the occupations listed and includes workers at all levels of education and experience. This data does not represent starting salaries. Employment conditions in your area may vary.
Agency-level salary and employment data was sourced directly from the municipal, county and state law enforcement agencies named and reflects the specific salary ranges and seniority- or rank-based pay described by the respective agency.
All salary and employment data accessed in August 2019.
<!- mfunc feat_school ->
Featured Programs:
Sponsored School(s)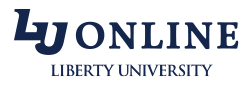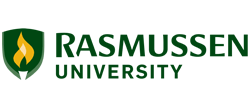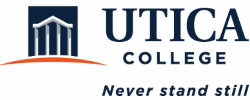 <!- /mfunc feat_school ->