All applicants for law enforcement careers in Vermont must attend training at the Vermont Police Academy. This applies to municipal police officers, county sheriffs and deputy sheriffs, and Vermont state police troopers.
The Vermont Criminal Justice Training Council sets minimum standards and training goals for all law enforcement officers working in Vermont, with each agency in the state then being responsible for seeing to it the officers, deputies and troopers they hire are trained to these standards.
<!- mfunc search_btn ->
<!- /mfunc search_btn -><!- mfunc feat_school ->
Featured Programs:
Sponsored School(s)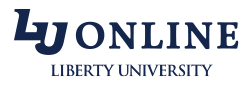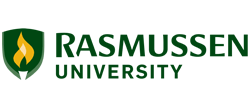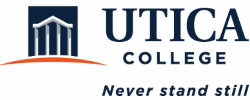 <!- /mfunc feat_school ->
Police Officer Jobs in Vermont
Municipal police departments in Vermont employ police officers to guard the safety of the residents of Vermont's cities and towns. The largest municipal police departments that may offer police officer jobs in Vermont include:
Colchester Police Department
Rutland Town Police Department
Rutland City Police Department
Essex Police Department
Burlington Police Department
Deputy Sheriff Jobs in Vermont
Sheriffs' offices employ deputies who patrol counties in Vermont. Deputy sheriff jobs in Vermont may involve assisting municipal law enforcement or state police, as well as upholding laws and preserving peace in the county. While a county sheriff is an elected official, the deputy sheriffs who work for them are not and must meet high standards before being welcomed into the department.
Deputy sheriff jobs in Vermont may be available in the following county sheriff departments:
Windsor County – Woodstock
Windham County – Newfane
Washington County – Montpelier
Rutland County – Rutland
Orleans County – Derby
Orange County – Chelsea
Lamoille County – Hyde Park
Grand Isle County – North Hero
Franklin County – St. Albans
Essex County – Guildhall
Chittenden County – Burlington
Caledonia County – St. Johnsbury
Bennington County – Bennington
Addison County – Middlebury
Chittenden county had the highest crime rate of any county in the state in 2016 according to Vermont Crime Online statistics.
Qualifications for Becoming a Police Officer or Deputy Sheriff in Vermont
The Vermont Criminal Justice Training Council sets standards and training programs for police officers and deputy sheriffs in Vermont. Before entering basic training necessary for all police officers and deputy sheriffs in Vermont, one must meet the following qualifications:
Be at least 18 years old
Have at least a high school diploma or GED
Pass a medical examination
Receive a score of 70 or above on the written entrance examination for the Vermont Police Academy
Pass the physical fitness assessment
Pass a background/character investigation
Pass psychological testing
<!- mfunc search_btn -> <!- /mfunc search_btn ->
State Trooper Jobs With the Highway Patrol in Vermont
The Vermont State Police are responsible for protecting the state's highways and citizens in 200 towns located in Vermont. State trooper jobs with the highway patrol and/or state police in Vermont may be located in the following areas:
Headquarters- Waterbury
Traffic Safety Unit – Williston
Office of Professional Development – Pittsford
Troop A – St. Albans, Middlesex, Williston
Troop B – St. Johnsbury, Bradford, Derby
Troop C- Rutland, Shaftsbury, New Haven
Special Investigations – Burlington
According to Vermont Crime Online statistics, crimes of all types shot up across the state between 2015 and 2016, with overall crime rates increasing 62 percent and property crimes up by nearly 85 percent. Despite that increase, overall the state remains the safest in the country.
Qualifications for Becoming a State Trooper in Vermont
All applicants must be at least 20 years old
Uncorrected vision may not be worse than 20/200
Applicants must not have used illegal drugs within a year of applying
Applicants must have a high school diploma or GED
Applicants must be U.S. Citizens, and must be Vermont residents upon graduating from the Vermont Police Academy
Applicants must pass the mandatory physical assessment
Applicants must pass a general knowledge written test given by the Vermont Criminal Justice Training Council
Applicants must pass a background investigation, polygraph test, and psychological examination
Applicants must have no felony convictions on record
If accepted, applicants must attend the Vermont Police Academy for approximately 26 weeks.
General Hiring Practices for Law Enforcement Jobs in Vermont
All law enforcement jobs in Vermont, whether at the municipal, county or state level, require that the applicant first pass the Vermont Police Academy written examination. Under the training standards of the Vermont Criminal Justice Training Council (VCJTC), all members of any police department in the state must complete at least 792 hours of training in the following subjects, and receive certification from the VCJTC:
Basic law
Introduction to criminal justice
Firearms training/qualification
Human values/problems
Physical conditioning/training
Police skills
Police procedures
Vermont Law Enforcement Salaries
The Bureau of Labor Statistics found that the average police officer in Vermont made $25.45 per hour in 2018, or $52,940 per year. But those in the top ten percent fared considerably better; their hourly pay rate was $35.11, which comes to just over $73,000 annually.
<!- mfunc search_btn -> <!- /mfunc search_btn ->
While it's nice to know what the trends look like in the state, what should interest you the most is the pay rates at the specific agencies you are interested in working for. Below, we've listed the published salary ranges for a variety of law enforcement agencies in Vermont. Where available, we've included entry, mid-level, and senior wages, with titles. The entry-level wages cited are post-probationary period, while the senior roles may include jobs with supervisory responsibilities.
None of the figures include specialist qualification pay or bonuses, educational bonuses, or overtime. Where directly published data from the agencies was not available, we've listed representative numbers from the BLS metropolitan or non-metropolitan areas the agency serves.
Police Officer Salaries
Apart from the state police, metropolitan departments in Vermont dominate the higher paying police positions available in the state. Burlington has the highest pay rates at every level from our sample of departments, with high end pay topping $70,000 per year.
Barre City Police Department

Entry – $38,433/yr
Senior – $42,758/yr

BurlingtonPolice Department

Entry – $52,243/yr
Mid-Level – $62,313/yr
Senior – $73,094/yr

MontpelierPolice Department

Patrol Officer – $40,770/yr
Investigator/Corporal – $64,155/yr

South BurlingtonPolice Department
Sheriff's Deputy Salaries
Vermont is a state with a lot of wilderness area to cover, wilderness that falls under the primary responsibility of the various county sheriff's departments that it occupies. Although those departments do not have the highest pay rates in the state, they offer some of the most interesting law enforcement and search and rescue tasks available for a wide variety of responsibilities.
Franklin County Sheriff's Department

Entry – $16.64/hr
Mid-Level – $24.04/hr
Senior – $33.81/hr

Rutland County Sheriff's Department

Entry – $19.09/hr
Mid-Level – $26.46/hr
Senior – $35.73/hr
State Trooper and State Police Salaries
The Vermont State Police aren't just the premier law enforcement agency in the state, they are also the highest paying. With salaries for senior positions coming in at over $90,000 per year, it's a solid choice for anyone with the flexibility to take a position anywhere in the state.
Vermont State Police

Entry – $58,755/yr
Senior – $91,429/yr
Salary and employment data compiled by the United States Department of Labor's Bureau of Labor Statistics in May of 2018 – https://www.bls.gov/oes/current/oes_vt.htm#11-9111.
BLS salary data represents state and MSA (Metropolitan Statistical Area) average and median earnings for the occupations listed and includes workers at all levels of education and experience. This data does not represent starting salaries. Employment conditions in your area may vary.
Agency-level salary and employment data was sourced directly from the municipal, county and state law enforcement agencies named and reflects the specific salary ranges and seniority- or rank-based pay described by the respective agency. 
All salary and employment data accessed in August 2019.
<!- mfunc feat_school ->
Featured Programs:
Sponsored School(s)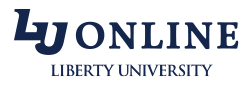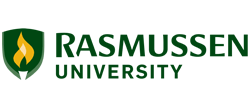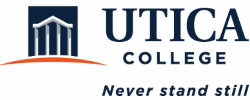 <!- /mfunc feat_school ->