In Texas, laws are enforced at the city/municipal, county, and state levels. Each type of law enforcement career in Texas has its own requirements and tests that must be passed before candidates can be licensed as law enforcement officers.
Municipal police officers in Texas serve in their jurisdictions as peace officers, while the many county sheriffs' departments here employ jailers and deputies to serve both in and outside of the state's major metro areas. State troopers work under the jurisdiction of the Texas Department of Public Safety… as do the unique and storied Texas Rangers.
<!- mfunc search_btn ->
<!- /mfunc search_btn -><!- mfunc feat_school ->
Featured Programs:
Sponsored School(s)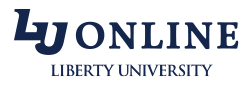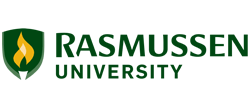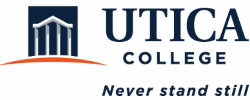 <!- /mfunc feat_school ->
Police Officer Jobs in Texas – TX
In Texas, police officers are known as peace officers. These jobs may be found in cities and municipalities across Texas, including:
Houston I.S.D. Police Department
Laredo Police Department
Lubbock Police Department
Fort Worth Police Department
Arlington Police Department
According to Uniform Crime Reports (UCR), in 2017 crimes in metropolitan areas of Texas decreased by 4.8 percent from 2016 numbers.
Deputy Sheriff Jobs in Texas – TX
Each of the 254 counties in Texas has an elected sheriff, responsible for countywide law enforcement, court security, and jail services. Sheriff's may deputize assistants as peace officers. Some of the largest county sheriff's offices in the state include:
Austin County Sheriff's Office
Dallas County Constable Precincts
Houston County Sheriff's Office
Collin County Sheriff's Office
El Paso County Sheriff's Office
UCR reports from 2017 indicate that incidents of crime reported by Texas county sheriff departments decreased by 6.0 percent from 2016.
Qualifications for Becoming a Peace Officer or County Jailer in Texas
All peace officers and county jailers in Texas must complete a basic licensing/training course, pass a state licensing examination, and be officially appointed by a Texas law enforcement agency.  Basic requirements to enroll in the licensing course include:
U.S. citizenship
No family violence offense convictions
May operate motor vehicle legally
May possess firearms/ammunition legally
No convictions for Class B misdemeanor in past 10 years
No convictions for any misdemeanors above a Class B ever
No current criminal convictions
High school diploma/equivalent or 12 hours of college credit
Pass medical and psychological examinations and drug tests
Pass a background investigation
Meet age requirements:

Peace officer: 21  (unless candidate has an associate degree or 60 semester hours of college credit – age requirement then is 18)
County jailer: 18
<!- mfunc search_btn -> <!- /mfunc search_btn ->
Training for Peace Officer and County Jailer Jobs in Texas
All prospective Texas peace officers must pass the current basic Texas peace officer course, taken at a licensed law enforcement academy. Contract, academic and out-of-state training programs may be approved by the Texas Commission on Law Enforcement.
All prospective Texas county jailers must pass the current basic Texas county corrections course.
State Trooper Jobs With the Highway Patrol in Texas – TX
The Texas Highway Patrol Division of the Texas Department of Public Safety employs police officers trained to deal with state traffic supervision and criminal law enforcement on state and rural roads in Texas. As of 2016, there are 2,862 commissioned Highway Patrol officers in Texas.
The headquarters of the Texas Highway Patrol Division is located in Austin. There is also a unit located in the Capitol Region, Region VII, of downtown Austin. Highway patrol offices are located in:
Wichita Falls
Waco
Tyler
San Antonio
San Angelo
Pierce
Midland
McAllen
Lufkin
Lubbock
Laredo
Hurst
Houston
Garland
Corpus Christi
Conroe
Beaumont
Austin
Amarillo
Abilene
Texas state troopers are helping to keep the state safe. Crimes in the state of Texas decreased in almost all categories in 2017. Compared to 2016's crime statistics:
Murder decreased by 4.1 percent
Robbery decreased by 3.4percent
Motor vehicle theft decreased by 1.8 percent
Burglary decreased by 10.1 percent
Qualifications for Becoming a State Trooper in Texas
Submit an online application
Be a U.S. citizen
Be at least 20 years old
Have at least 60 college credit hours OR 24 months of police or military experience
Pass the Trooper Trainee Test
Pass a background investigation
Pass a physical/medical examination
Pass a physical demands test
Pass a polygraph examination
Texas Law Enforcement Salaries
According to the U.S. Bureau of Labor Statistics in 2018, Texas represented the second highest employment level for police and sheriff's patrol officers of any state in the nation. Pay levels are about average, with the typical officer making $29.74 per hour, or $61,870 per year, and those in the top ten percent bringing in $41.09 per hour, or $85,470 a year.
Those averages don't tell you a lot about the individual departments you may be interested in, though, which is why we list below salary ranges for a selection of metropolitan and non-metropolitan law enforcement agencies in Texas. Where available, we include job titles; otherwise, data is offered for entry, mid-level, and senior positions. Senior positions may include those with supervisory responsibility depending on departmental policies and contracts. Entry level data is given for post-probationary status.
<!- mfunc search_btn -> <!- /mfunc search_btn ->
None of the numbers reflect incentive or overtime pay, although in some departments that can add substantially to your take-home numbers.
Police Officer Salaries
Texas metropolitan police officers are both numerous and well-paid. It's not unusual for senior positions to take home salaries in the six-figure range, a very comfortable living in a state with a reasonable cost-of-living.
Austin Police Department

Police Officer – $59,268/yr
Corporal/Detective – $80,013/yr
Sergeant – $114,318/yr

DallasPolice Department

Police Officer – $60,000/yr
Senior Corporal – $87,632/yr
Sergeant – $95,971/yr

Fort WorthPolice Department

Entry – $59,529/yr
Mid-level – $88,150/yr
Senior – $107,245/yr

Houston ISDPolice Department

Police Officer – $49,917/yr
Senior Police Officer – $67,022/yr
Police Sergeant – $84,601/yr

San AntonioPolice Department

Patrol Officer – $52,188/yr
Detective – $79,020/yr
Sergeant – $86,340/yr
Sheriff's Deputy Salaries
Not only does Texas have the second highest overall employment level for law enforcement patrol officers in the country, but it has two of the top rural areas for LEO employment in North and West Texas, making it one of the easiest states for finding a sheriff's deputy job.
BexarCounty Sheriff's Department

Deputy Sheriff – $59,880/yr
Deputy Sheriff Sergeant – $71,724/yr
Deputy Sheriff Lieutenant – $78,876/yr

Dallas County Sheriff's Department

Deputy Sheriff/Constable I – $56,481/yr
Deputy Constable II – $75,171/yr
Deputy Constable III – $88,777/yr

Harris County Sheriff's Department

Deputy V – $50,814/yr
Deputy II – $60,507/yr
Deputy SR I – $71,739/yr

Tarrant County Sheriff's Department

Deputy Sheriff – $59,342/yr
Sergeant – $70,907/yr
Lieutenant – $86,486/yr

Travis County Sheriff's Department

Deputy – $53,347/yr
Senior Deputy – $57,082/yr
State Trooper and State Police Salaries
Texas Highway Patrol

Trooper I – $73,208/yr
Trooper IV – $99,843/yr
Sergeant/Agent – $118,931/yr

Texas Ranger Division

Rangers are paid on the THP salary scale, with a minimum entry point of Trooper II, or $89,264/yr
Salary and employment data compiled by the United States Department of Labor's Bureau of Labor Statistics in May of 2018 – https://www.bls.gov/oes/current/oes_tx.htm#11-9111.
BLS salary data represents state and MSA (Metropolitan Statistical Area) average and median earnings for the occupations listed and includes workers at all levels of education and experience. This data does not represent starting salaries. Employment conditions in your area may vary.
Agency-level salary and employment data was sourced directly from the municipal, county and state law enforcement agencies named and reflects the specific salary ranges and seniority- or rank-based pay described by the respective agency.
All salary and employment data accessed in August 2019.
<!- mfunc feat_school ->
Featured Programs:
Sponsored School(s)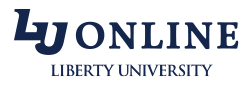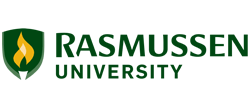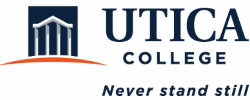 <!- /mfunc feat_school ->