The rate of violent crimes in Tennessee has continued to rise at well above the national rate according to FBI statistical data in 2018. That offers both a challenge and an opportunity to anyone looking for a career in law enforcement in the state.
<!- mfunc search_btn ->
<!- /mfunc search_btn -><!- mfunc feat_school ->
Featured Programs:
Sponsored School(s)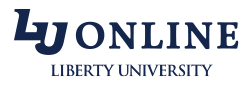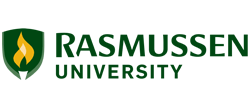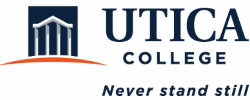 <!- /mfunc feat_school ->
Jobs with the Tennessee Highway Patrol
Troopers of the Tennessee State Highway Patrol were hard at work in 2017, conducting more than 75,000 inspections and reducing fatal crashes involving impaired drivers by over three percent from the previous year.
In addition to enforcing traffic laws, investigating crashes, and assisting motorists, the Tennessee Highway Patrol has a Special Operations Unit to handle specialized situations. It includes an Aviation Section, a Tactical/Bomb Squad, a K-9 Unit, and a task force to eradicate marijuana.
State troopers in Tennessee must be 21 and have a high school diploma or a GED. Applicants must also have completed a training class at the Department of Safety Training Center in Nashville. They must have vision of at least 20/100 in each eye without glasses and 20/30 upon correction. Applicants undergo physical and psychological testing and must pass a background check.
Jobs with Sheriff's Departments in Tennessee
The 95 counties in Tennessee provide lots of opportunities for anybody with the drive, intellect and commitment to become deputy sheriff.
Davidson County
The deputies of the Davidson County Sheriff's Department manage all the county jails and process and serve civil warrants. To be employed as sheriff's deputies in Davidson County, applicants must be 21 years old and have a high school diploma or GED. Applications must be submitted by e-mail.
Knox County
The Knox County Sheriff's Office is the largest law enforcement agency in the Eastern part of the state and employs 475 sworn officers. Deputies in Knox County must have a high school diploma or GED.
<!- mfunc search_btn -> <!- /mfunc search_btn ->
Rutherford County
The Rutherford County Sheriff's Office employs approximately 178 sworn officers. Sheriff's deputies in Rutherford County are involved with law enforcement, the detention of adults, and the courts. They are responsible for covering 626 square miles across the county. Applicants for sheriff's deputy jobs in Rutherford County should obtain an application and demographic information form from the Rutherford County Human Resources department.
Jobs with Municipal Police Departments in Tennessee
Tennessee has a good selection of municipal police departments of various sizes for anyone interested in a more urban version of policing.
Clarksville
Although Clarksville has a high crime rate for a city of its size, this rate is low compared to other cities in Tennessee. Around 120 of the department's sworn officers were participating in a pilot program for body-worn cameras as of 2018, and all officers are being upgraded with the technology. Officers in Clarksville must be 21 years old and possess a high school diploma or GED.
Chattanooga
Chattanooga has one of the highest crime rates in the U.S. Applicants for police officer jobs there must be 21-39 years old at the time of hire and have at least a high school diploma or GED.
Knoxville
The city of Knoxville has one of the highest rates of crime of any city in Tennessee, but KPD made a big dent in the homicide rate in 2018, effecting a nearly 40 percent drop from the previous year.
Memphis
The crime rate in Memphis is one of the highest in the country. To fight those statistics and protect the citizens of the city, the department has been on a hiring spree recently, brining on 100 new officers in 2017 alone. To become a police officer in Memphis, applicants must have at least 54 semester hours or two years of military service or three years of employment as a law enforcement officer.
Murfreesboro
The Murfreesboro Police Department practices community-oriented policing and is accredited by the Tennessee Law Enforcement Accreditation Program. The department accepts job applications online.
Nashville
Members of the Nashville Police Department fight crime in Nashville and throughout Davidson County as the primary law enforcement agency covering both jurisdictions. Applicants for police officer positions in Nashville must be 21 years old and have 60 hours of college credit with a 2.0 average or have a high school diploma or GED in combination with two years of military duty or law enforcement experience. Citizens with five years of full time responsible work experience will be considered.
Tennessee Law Enforcement Salaries
According to 2018 Bureau of Labor Statistics data, the average law enforcement officer in Tennessee is paid $21.44 per hour, or $44,600 per year. In the top ten percent of positions, the rate nears $30 per hour, or $61,630 annually.
But just looking at the averages isn't helpful when specific departments have their own salary ranges that can go well above or below the state numbers. Below, we've listed entry, mid-level, and senior officer salary numbers as published directly by a variety of representative law enforcement agencies in Tennessee. Where agencies have not released salary information, we have used BLS statistical data for the relevant metropolitan or non-metropolitan area.
<!- mfunc search_btn -> <!- /mfunc search_btn ->
Entry level salaries are given post-cadet status. Where available, job titles have been posted. Senior grades may reflect supervisory positions, depending on departmental structure and promotion policy. None of the rates reflect hazard, bonus, or special qualification pay rates.
Police Officer Salaries
Urban police departments in Tennessee offer a wide range of salary rates, largely depending on location and department size. The unique nature of Nashville's departmental jurisdiction may be one reason that senior officer rates there are among the best in the state.
ChattanoogaPolice Department

Entry – $15.34/hr
Mid-Level – $19.73/hr
Senior – $25.20/hr

Clarksville Police Department

Police Officer 1 – $3,202/mo
Police Officer 2 – $4,141/mo
Police Officer 3 – $4,489/mo

Knoxville Police Department

Entry – $40,000/yr
Senior – $54,000/yr

Memphis Police Department

Police Officer II – $47,340/yr
Police Officer III – $56,694/yr
Sergeant – $61,862/yr

Metropolitan Nashville Police Department

Police Officer 1 – $46,494/yr
Police Officer 2 – $58,139/yr
Police Officer 2 (max) – $64,782/yr
Sheriff's Deputy Salaries
While in many states, deputy salary pay lags behind that of metropolitan police officers, sheriff's deputies in Tennessee can command salaries that are every bit the equal of their urban counterparts.
Knox

Patrol – $32,687/yr
Sergeant – $46,758/yr
Lieutenant – $68,370/yr

Shelby

Deputy – $41,195/yr
Sergeant – $60,370/yr
Lieutenant – $85,758/yr
State Trooper and State Police Salaries
Although THP troopers do not work at the high end of the salary range available in the state, their wide variety of opportunities for postings statewide allows considerable flexibility in where in the state they can live and work.
Tennessee Highway Patrol

Entry – $3,163/mo
Senior – $53,928/yr
Salary and employment data compiled by the United States Department of Labor's Bureau of Labor Statistics in May of 2018 – https://www.bls.gov/oes/current/oes_tn.htm#11-9111.
BLS salary data represents state and MSA (Metropolitan Statistical Area) average and median earnings for the occupations listed and includes workers at all levels of education and experience. This data does not represent starting salaries. Employment conditions in your area may vary.
Agency-level salary and employment data was sourced directly from the municipal, county and state law enforcement agencies named and reflects the specific salary ranges and seniority- or rank-based pay described by the respective agency.
All salary and employment data accessed in August 2019.
<!- mfunc feat_school ->
Featured Programs:
Sponsored School(s)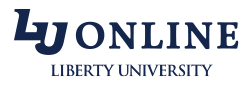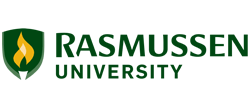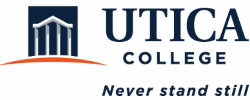 <!- /mfunc feat_school ->