Although small in size, Rhode Island is the second most densely populated state in the US. Where there are a lot of people packed together like that, there's a lot of potential for conflict, and peace officers are the ones required to sort it out. Law enforcement jobs here can be found with the Rhode Island State Police Force or municipal police departments throughout the state.
<!- mfunc search_btn ->
<!- /mfunc search_btn -><!- mfunc feat_school ->
Featured Programs:
Sponsored School(s)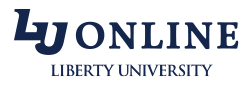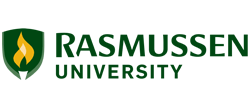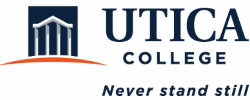 <!- /mfunc feat_school ->
Jobs with the Rhode Island State Police
The Rhode Island State Police Force was established in 1925. It has a tradition of excellence and was awarded "Accreditation with Excellence" by the Commission on Accreditation for Law Enforcement Agencies (CALEA) in 2011.
In addition to improving the safety of drivers on the more than 5000 miles of roads in the state, the Rhode Island State Police Force is involved in an array of crime-fighting activities. In addition to its Major Crimes/Organized Crimes Unit, it has specialized units for financial crime and computer crimes.
Part of the challenge of being a state trooper in Rhode Island is fighting the importation of drugs into the state. Route 95 is a major smuggling route for drugs on the Eastern part of the US and links Rhode Island with New York City and Boston. The Heroin Highway, as the DEA has dubbed the corridor, has turned up multi-million dollar busts of fentanyl and heroin traffickers in recent years.
State troopers in Rhode Island must be 18-35 years old and be either a high school graduate or hold a GED. Applicants must pass a written examination and a physical fitness test in order to be considered for enrollment into the 22 week long recruit training program.
Jobs with the Rhode Island Division of Sheriffs
Rhode Island is one of only two states with a statewide sheriff's office. The Division of Sheriffs provides court security and other correctional and judicial law enforcement duties. The role is not directly engaged in traditional patrol or investigative functions, and deputies don't carry weapons inside court buildings.
Rhode Island residents who wish to obtain a job as a sheriff's deputy must be accepted into the Rhode Island Sheriff's Academy. Applicants must be at least 18 years old, have a high school diploma, or GED, and have one additional qualification such as having an associate degree, two years of active or four years of reserve duty, or having been employed for two or more years at another law enforcement agency.
Successful applicants will undergo 30 days of training, which is unpaid.
Jobs with Municipal Police Departments in Rhode Island
Rhode Island often seems like a conglomeration of townships, villages, and cities, which makes for plenty of opportunities for municipal law enforcement positions anywhere in the state.
<!- mfunc search_btn -> <!- /mfunc search_btn ->
Cranston
Cranston has a relatively low crime rate for a city of its size. Police officers of the Cranston Police Department practice community policing to help keep its citizens safe. Candidates for police officer positions in Cranston will undergo both written and physical agility testing.
Pawtucket
The rate for both property and violent crimes is higher than average in Pawtucket. To combat this, the Pawtucket Police Department works with the community to help prevent crime. Police officers in Pawtucket must be at least 18 years old and have a high school diploma. They must have either 30 college credits or a year of active military service. Applicants will have to pass physical fitness and written exams.
Providence
The largest city in the state, Providence also has a high rate of crime. Standing against this trend, Providence has the services of one of the oldest police departments in the country. Police officers in Providence must be at least 21 years old when they graduate from the Training Academy. Applicants must also have a high school diploma or a GED. To be considered for training as a police officer in Providence, applicants must pass written, physical, and medical examinations, along with a background check and a psychological evaluation.
Warwick
The crime rate in Warwick is relatively high for the city's size. Combatting it involves a high level of community involvement by the roughly 172 members of the Warwick Police Department. Police officer candidates in Warwick must take written and physical exams. Those who make it through the screening process will be placed on a hiring list and become eligible for positions as they become available.
Rhode Island Law Enforcement Salaries
The Bureau of Labor Statistics found that the average salary of a law enforcement officer in Rhode Island in 2018 was $29.27 per hour, or $60,890 per year. In the top ten percent of the profession, officers make $37.72 per hour, or a little over $78,000 each year.
But averages don't tell you a lot in a diverse state like Rhode Island, so we have gone directly to various agencies to find the most recently published salary schedules and listed representative salaries below from entry, mid-level, and senior positions. Depending on the structure and policies of the department, mid-level and senior positions may include supervisory roles. Entry-level data is provided for post-probationary wage levels.
<!- mfunc search_btn -> <!- /mfunc search_btn ->
None of the numbers include compensation for specialized roles or capabilities, or overtime or other bonus pay, although those can frequently boost pay considerably over the base levels.
Police Officer Salaries
Providence has one of the higher crime rates in the state and one of the larger populations to manage, so it's not surprising that the top-end salary in the department comes in over six figures. At lower ranks, however, many state police departments are competitive in salary.
Cranston Police Department
Entry – $48,286
Senior – $67,319
East Providence Police Department
Entry – $54,320
Senior – $64,891
Pawtucket Police Department
Patrolman – $1,227/wk
Sergeant – $1,362/wk
Major – $1,768/wk
Providence Police Department
Police Person – $55,601/yr
Sergeant – $63,783/yr
Major – $109,969/yr
Warwick Police Department
Patrol Officer Third Class – $1,051
Sergeant – $1,513/wk
Major – $1,931/wk
State Trooper and State Police Salaries
Rhode Island state troopers start off at a relatively higher rate of pay than most law enforcement officers in the state, and the progression to higher grades of pay comes quickly—within four years, assuming no disciplinary action or performance issues.
Rhode Island State Police

Entry – $60,697/yr
Senior – $74,004/yr

Rhode Island Division of Sheriffs

Entry – $44,793/yr
Senior – $62,555/yr
Salary and employment data compiled by the United States Department of Labor's Bureau of Labor Statistics in May of 2018 – https://www.bls.gov/oes/current/oes_ri.htm#11-9111.
BLS salary data represents state and MSA (Metropolitan Statistical Area) average and median earnings for the occupations listed and includes workers at all levels of education and experience. This data does not represent starting salaries. Employment conditions in your area may vary.
Agency-level salary and employment data was sourced directly from the municipal, county and state law enforcement agencies named and reflects the specific salary ranges and seniority- or rank-based pay described by the respective agency.
All salary and employment data accessed in August 2019.
<!- mfunc feat_school ->
Featured Programs:
Sponsored School(s)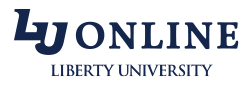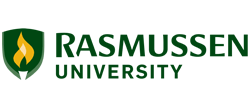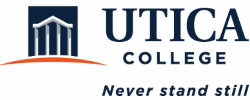 <!- /mfunc feat_school ->