Pennsylvania's violent crime rate has been on a downward trend for the better part of a decade, dropping by more than 10 percent between 2012 and 2017 according to FBI data. Pockets of violence remain, however, leaving plenty of challenges for law enforcement officers throughout the Commonwealth of Pennsylvania.
If you are planning on joining their ranks, you had better bring your A-game to the table. The police forces listed below aren't interested in second best.
<!- mfunc search_btn ->
<!- /mfunc search_btn -><!- mfunc feat_school ->
Featured Programs:
Sponsored School(s)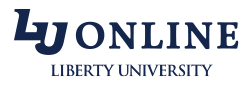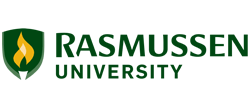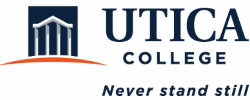 <!- /mfunc feat_school ->
Jobs with the Pennsylvania State Police
Since its inception in 1905 as the first uniformed police organization of its type, Pennsylvania state troopers have been protecting travelers on the highways of Pennsylvania. The Pennsylvania State Police currently has 4,719 sworn troopers. In addition to enforcing traffic laws and stopping drunk drivers, State Police troopers are trained to identify potential smugglers and terrorists who may be crossing through Pennsylvania.
The I-95 corridor is an avenue for drug smuggling throughout the Northeast. Pennsylvania State Police troopers frequently intercept shipments of drugs and cash from Miami that are destined for New York and other cities. The Pennsylvania State Police also offers high tech assistance to other law enforcement agencies throughout the Commonwealth.
Applicants for positions with the Pennsylvania State Police start out as cadets. Those seeking jobs as state troopers in Pennsylvania must be 21-39 years old on the date they are appointed. Applicants must have a high school diploma or GED plus an associate degree of at least 60 semester credit hours. This can be waived in some cases, such as for individuals who have worked for two years as a police officer or in the military. Potential candidates for the Pennsylvania State Police must apply on-line.
Jobs with Sheriff's Departments in Pennsylvania
Pennsylvania sheriff deputies do not exercise traditional law enforcement powers and are not directly equivalent to municipal officers in the state in most ways. They often receive the same training as other police, but they have no investigative powers and few powers of arrest. For the most part, they provide civil and courtroom security functions and do not engage in patrol or investigations work.
Allegheny County
Located in Pittsburgh, the Allegheny County Sheriff's Office has Civil, Courts, and Investigative divisions that handle everything from warrant service to prisoner hospital security to criminal fugitive apprehension.
Delaware County
The Sheriff's Office of Delaware County is staffed with around 70 deputies. Candidates for a job as a deputy sheriff in Delaware County should contact the Office of Workforce Development.
<!- mfunc search_btn -> <!- /mfunc search_btn ->
Philadelphia County
Deputy sheriffs of the Philadelphia Sheriff's Office provide protection in court buildings and hunt fugitives. Applicants for deputy positions with the Philadelphia Sheriff's Office must be 19-49 years old at the time of their appointment. A high school diploma or GED is required.
Jobs with Municipal Police Departments in Pennsylvania
Residents of Pennsylvania have a number of options to explore for positions as police officers in the municipal regions of the state.
Allentown
The crime rate for Allentown is higher than for many other cities of its size in the U.S, and higher than more than 90 percent of other Pennsylvania cities. Fighting this trend are the members of the Allentown Police Department. Applicants for police officer jobs here must be 21 years old when appointed and possess a high school diploma or GED.
Erie
There are high rates of both violent and property crimes in Erie. The Erie Police Department currently employs 173 active police officers. Police officers in Erie must be 21-65 years old, have a high school diploma or a GED. By the time of hiring, applicants must be Act 120 certified.
Philadelphia
Philadelphia has one of the highest crime rates of any city in the U.S., and to combat this, it has the sixth largest police department in the country with over 6,600 sworn members. Anyone interested in becoming a police officer in Philadelphia must first submit an on-line pre-application form. They will then have to pass a written exam and a test of physical agility before being considered.
Pittsburgh
The crime rate in Pittsburgh was higher than other cities of a similar size in the U.S. for 2018 according to FBI data. Law enforcement officials in this city are members of the Pittsburgh Bureau of Police, which has approximately 900 sworn officers. To apply for a job as a police officer in Pittsburgh, applicants must be at least 18 years old and have 30 semester or 45 quarter credits of completed coursework at a college, technical, or trade school.
Pennsylvania Law Enforcement Salaries
The Bureau of Labor Statistics showed that the average law enforcement officer in Pennsylvania makes $32.02 per hour in 2018, a rate that works out to an annual wage of $66,600. In the top ten percent of the profession, some officers make as much as $47.48/hr, or nearly $99,000 annually.
<!- mfunc search_btn -> <!- /mfunc search_btn ->
Below, we list police officer, state trooper, and sheriff deputy salaries for a variety of Pennsylvania jurisdictions, as recently made available by the agencies themselves. The wages posted do not reflect hazard pay, specialty compensation, bonuses, or overtime, although those can be significant additions to base salary rates. Where position titles were unavailable, we list representative entry, mid-level, and senior grade salaries, which may reflect a variety of responsibilities based on the promotion policies of the agency.
Police Officer Salaries
Pennsylvania's metropolitan areas have a well-deserved reputation for gritty, personal policing services, and the salaries offered reflect the hard work required in such positions. Allentown tops out police salaries for the state, just barely beating out Philadelphia in rates for senior positions.
Allentown Police Department
Entry – $57,317/yr
Mid-Level – $76,364/yr
Philadelphia
Entry – $52,873/yr
Senior – $73,433/yr
Pittsburgh Bureau of Police
Entry – $44,720/yr
Senior – $66,700/yr
Reading
Police Officer I – $51,870/yr
Police Officer III – $61,181/yr
Police Officer IV – $63,176/yr
Sheriff's Deputy Salaries
Pennsylvania's sheriff's deputies can make surprisingly good salaries considering their unconventional role in the law enforcement community.
Allegheny County Sheriff's Office

Deputy Sheriff 1 – $35,280/yr
Deputy Sheriff 3 – $48,220/yr
Deputy Sheriff 5 – $82,797/yr

Montgomery County

Corporal – $51,000/yr
Sergeant – $55,000/yr
State Trooper and State Police Salaries
The Pennsylvania State Police is one of the highest paying agencies in the state, with even mid-level salaries verging over six figures. That's a particularly substantial amount of compensation for those stationed in more rural areas with a lower cost-of-living.
Pennsylvania State Police
Trooper – $65,930/yr
Corporal – $108,597/yr
Major – $160,841/yr
Salary and employment data compiled by the United States Department of Labor's Bureau of Labor Statistics in May of 2018 – https://www.bls.gov/oes/current/oes_pa.htm#11-9111.
BLS salary data represents state and MSA (Metropolitan Statistical Area) average and median earnings for the occupations listed and includes workers at all levels of education and experience. This data does not represent starting salaries. Employment conditions in your area may vary.
Agency-level salary and employment data was sourced directly from the municipal, county and state law enforcement agencies named and reflects the specific salary ranges and seniority- or rank-based pay described by the respective agency. 
All salary and employment data accessed in August 2019.
<!- mfunc feat_school ->
Featured Programs:
Sponsored School(s)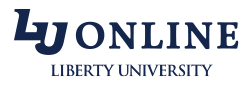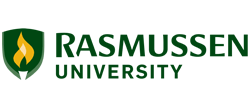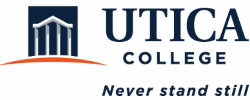 <!- /mfunc feat_school ->