According to 2018 statistics from the FBI, Oklahoma's crime rate has been higher than the national rate for the last 11 years. The rate of violent crime has also been higher than the national average, with the exception of robbery. Reports from the Oklahoma State Bureau of Investigation are similar, with their stats showing an increase of more than 4% in the number of violent crimes in the state between 2017 and 2018.
These statewide crime stats, while unsettling, do point to the growing opportunities for aspiring law enforcement officers who want to make a difference here. Serious training and education, alongside a commitment to serve and protect, are the key components to becoming a trusted member of Oklahoma's law enforcement community, whether at the county, municipal, or state level.
<!- mfunc search_btn ->
<!- /mfunc search_btn -><!- mfunc feat_school ->
Featured Programs:
Sponsored School(s)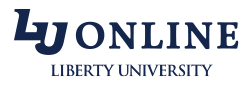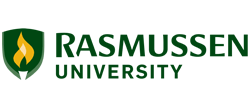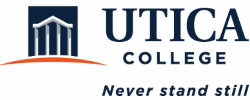 <!- /mfunc feat_school ->
Jobs with the Oklahoma State Highway Patrol
The members of the Oklahoma State Highway Patrol are responsible for patrolling over 111,00 miles of roads and highways in the state. One of the challenges faced by these officers is the use of Oklahoma highways as a means to transport drugs to the eastern United States. To combat this, almost 800 officers of the Oklahoma State Highway Patrol serve the public with a high level of professionalism.
The Oklahoma State Highway Patrol has a number of specialized units, including a Bomb Squad that utilizes robots, aircraft, and a motorcycle division. The Special Operations unit has officers who each have a drug-sniffing canine assigned to them. There is also a Lake Patrol and a Dive Team who are involved in search and rescue missions and responding to natural disasters. Members of the Tactical Team are dispersed throughout the state, so they can react quickly to most situations.
Applicants for state highway patrol officer jobs in Oklahoma must be at least 23 years old, but not older than 45 when they start at the academy. An associate degree or a minimum of 62 hours of college coursework is required.
Jobs with Sheriff's Departments in Oklahoma
Sheriff's departments in Oklahoma are responsible for providing law enforcement services to the unincorporated areas of the state, as well as overseeing county correctional facilities and providing court security services.
In many parts of the state, the efforts of the county sheriff's departments have resulted in exciting changes aimed at the safety and well-being of the citizens they protect. For example, the work of the field division of the Oklahoma County Sheriff's Office has resulted in an 85% decrease in crime in the unincorporated areas of Oklahoma City since 1997.
Cleveland County
Based in Norman, the county seat, the Cleveland County Sheriff's Office has been in existence since 1889. Sheriff's deputies work closely with the public to provide a safe community.
<!- mfunc search_btn -> <!- /mfunc search_btn ->
Candidates for deputy sheriff positions must be at least 21 years old, must be a U.S. citizen, must possess a high school diploma or GED, must have a valid OK driver's license, and must have no felony or domestic violence convictions.
Oklahoma County
The Oklahoma County Sheriff's Office, based in Oklahoma City, includes a number of specialized divisions, including a Detention Bureau, a Judicial Bureau, an Operations Bureau, and a Support Bureau.
Applicants must successfully complete the department's hiring process, which includes passing a written exam, physical exam, background investigation, and psychological testing.
Tulsa County
Based in Oklahoma City, the Tulsa County Sheriff's Office serves residents of this county with distinction. The agency uses community policing techniques to keep up with residents in the county and stay on top of local issues. Deputies here also oversee the county's David L. Moss Criminal Justice Center.
Candidates for sheriff's deputy jobs must be at least 21 years old, must be a U.S. citizen, must hold a high school diploma or GED, and must have a valid and current Oklahoma driver's license.
Jobs with Municipal Police Departments in Oklahoma
Dedicated, well-trained police officers are needed throughout Oklahoma to hold the line against crime in the state. In cities like Tulsa, which is home to more than 400,000 citizens and more than 9 million annual visitors, police department efforts include innovative policing techniques designed to curb crime and protect citizens.
Norman
Norman is known as a relatively safe city, and the Norman Police Department aims to keep it that way by ensuring the 120,000 residents of the city feel secure there.
Norman PD job applicants must be 21-45 years old and have taken at least 60 hours of college courses. Thirty of the 60 hours can be waived under some conditions for applicants who have 3 years of active duty military service or 2 years of law enforcement experience with a police department that has 25 or more certified police officers.
Oklahoma City
The Oklahoma City Police Department is comprised of 1,169 police officers and 300 additional staff members. The department has its own forensic and drug labs.
Police officers in Oklahoma City must be 21-45 years old and have a high school diploma or a GED. They must also successfully complete a number of pre-employment tests, including a physical fitness evaluation and academy aptitude test.
Tulsa
The Tulsa Police Department includes about 750 sworn officers who provide law enforcement services for the city's nearly 400,000 citizens. The department has its own Air Support Unit, Bomb Squad, Cyber Crimes Unit, and Dive Team.
Those looking to join the Tulsa PD must be 21-45 years old and hold a bachelor's degree with a C+ average or better.
Oklahoma Law Enforcement Salaries
The U.S. Department of Labor, Bureau of Labor Statistics, shows the average salary for police officers and sheriff's deputies in Oklahoma in 2018 as $22.18 per hour. That works out to about $46,000 annually, but those in the 90th percentile can bring home over $72,000, or $35.04 per hour.
Below are listed some of the most recent salary data available for a variety of cities and counties across the state, as well as for the Highway Patrol. In most cases, the information is pulled directly from the relevant agencies, although in some cases representative BLS data for the respective data areas have been used.
<!- mfunc search_btn -> <!- /mfunc search_btn ->
The wages don't reflect overtime, hazard, or specialty pay, although those can contribute significantly to total compensation in many agencies. Entry level salaries reflect post-probationary wages, while senior and mid-level salaries may include wage data for supervisory positions depending on agency promotion policies.
Police Officer Salaries
Police officers in towns and cities in Oklahoma tend to make some of the best money of any law enforcement personnel in the state. That's particularly true in the Tulsa area, where officers in Tulsa and Broken Arrow command the highest top-end salaries in the state.
Broken Arrow Police Department

Officer – $52,332/yr
Sergeant – $99,531/yr
Major – $125,939/yr

LawtonPolice Department

Entry – $18.34/hr
Mid-Level – $31.00/hr
Senior – $42.73/hr

NormanPolice Department

Entry – $52,455/yr
Mid-Level – $66,371/yr
Senior – $79,974/yr

Oklahoma CityPolice Department

Officer – $56,751/yr
Officer – $64,895/yr
Sergeant – $81,536/yr

TulsaPolice Department

Officer – $46,425/yr
Sergeant – $80,745/yr
Major – $106,454/yr
Sheriff's Deputy Salaries
County sheriff's deputies often start off at relatively low salaries, and in many cases are required to work as detention officers for a period of time before hitting the street as patrol deputies. Counties near larger towns tend to have higher pay scales.
Cleveland County Sheriff's Office
Texas CountySheriff's Department

Entry – $30,680/yr
Mid-Level – $38,610/yr
Senior – $65,310/yr

Adair CountySheriff's Office

Entry – $26,470/yr
Mid-Level – $33,460/yr
Senior – $52,270/yr
State Trooper and State Police Salaries
The Oklahoma Highway Patrol has a lot of roads to patrol and a lot of responsibilities to take on, and they are unmerciful on recruits at the Academy when molding them into the right kind of individuals to take on those roles. The pay is not the highest in the state, but the opportunities extend everywhere, and into many specialty roles that may not be available in smaller agencies.
State-level salary and employment data compiled by the United States Department of Labor's Bureau of Labor Statistics in May of 2018. Figures represent accumulated data for all areas of employment for medical and health services managers – https://www.bls.gov/oes/current/oes_ok.htm#11-9111.
BLS salary data represents state and MSA (Metropolitan Statistical Area) average and median earnings for the occupations listed and includes workers at all levels of education and experience. This data does not represent starting salaries. Employment conditions in your area may vary.
Agency-level salary and employment data was sourced directly from the municipal, county and state law enforcement agencies named and reflects the specific salary ranges and seniority- or rank-based pay described by the respective agency.
All salary and employment data accessed in August 2019.
<!- mfunc feat_school ->
Featured Programs:
Sponsored School(s)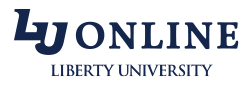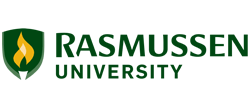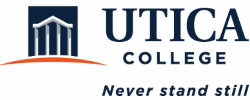 <!- /mfunc feat_school ->