Ohio, like many other parts of the country, is dealing with a prevalent and widespread police officer shortage. For example, in 2019, the Cleveland Police Department reported a shortage of between 25 and 40 officers in their 4th District, while the Cincinnati Police Department reported a shortage of some 40 officers, with fears of even lower numbers expected as retirements loom.
While this is a major challenge for Ohio's law enforcement agencies at all levels, for aspiring law enforcement officers, this type of environment means a growing number of professional opportunities. With top-notch training through one of Ohio's police agencies, you can turn your passion for justice into a rewarding career serving others.
<!- mfunc search_btn ->
<!- /mfunc search_btn -><!- mfunc feat_school ->
Featured Programs:
Sponsored School(s)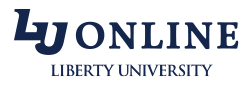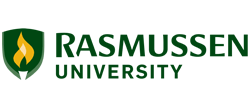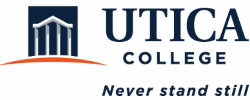 <!- /mfunc feat_school ->
Jobs with the Ohio State Highway Patrol
The Ohio State Highway Patrol is responsible for enforcing traffic and criminal laws on the public roads and on property owned or leased by the state. In 2018, Highway Patrol Officers made more than 425,000 enforcement stops, investigated over 40,000 crashes, and provided assistance to almost 150,000 motorists.
The multiple highways that transect Ohio are major distribution routes for illegal drugs. The Ohio State Highway Patrol is targeting this distribution by checking for suspicious activity during its routine traffic stops and coordinating information between its Office of Investigative Service and Criminal Intelligence Units. Clearly these efforts are working: In 2018, state troopers made more than 11,000 drug arrests.
To become a state trooper in Ohio, applicants must be 20-34 years old and have a high school diploma or GED. They will undergo a thorough background check and physical examination. Applicants must have uncorrected vision that is at least 20/125 in each eye. This selection process normally takes two months.
Jobs with Sheriff's Departments in Ohio
In unincorporated parts of Ohio, law enforcement is largely the responsibility of county-level sheriff's departments. The job of deputy sheriffs throughout Ohio is multifaceted and often includes providing patrol, court security, and corrections security duties. These law enforcement agencies also often provide valuable backup to Ohio's state and municipal police agencies.
Cuyahoga County
One of the highest priorities for the Cuyahoga County sheriff's department is combating the increase in drug related crimes. The dedicated narcotics unit has personnel working around the clock along with four highly trained dogs in its K9 Unit.
Candidates here must have a high school diploma or GED, a valid OH driver's license, and must possess a valid Peace Officer certification to qualify.
Franklin County
The Investigations Division of the Franklin County sheriff's department has a Bomb Squad, SWAT Team, and a Hostage Negotiation unit. The Patrol Division includes mounted and bicycle patrols, along with a marine rescue/dive group.
To become a sheriff's deputy in Franklin County, applicants must have a high school diploma or possess a GED and be at least 18 years old. Applicants who pass a pre-employment exam are invited to fill out an application and then go through a rigorous background investigation.
Summit County
Northern Ohio has been designated as a High Intensity Drug Trafficking Area (HIDTA), and the Summit County Sheriff's Department works in concert with other agencies as part of the Summit County Drug Unit. One of the many specialties of this department is dealing with methamphetamine labs, and a special Clandestine Methamphetamine Laboratory Response Team has been formed in collaboration with the Akron Police Department.
<!- mfunc search_btn -> <!- /mfunc search_btn ->
Jobs with Municipal Police Departments in Ohio
Job opportunities in law enforcement abound in cities like Akron, which had a murder rate in 2018 that was higher than it's been in nearly 40 years, as well as in Cincinnati, which had a violent crime rate of 1,557 per 100,000 residents in 2017, earning it the unenviable distinction of being the most dangerous city in Ohio.
Akron
Akron has one of the highest rates of violent crime in the country, and the 451 sworn officers of the Akron Police Department work to fight this trend. Akron police officers work in a variety of units, including Crimes Against Persons/Major Crimes, Crimes Against Property, Juvenile/Auto Theft/Missing Persons Unit, Narcotics, Crime Scene, and Polygraph.
The hiring process here includes meeting minimum eligibility requirements, passing the civil service exam, taking the required physical fitness tests, and passing the background examination and medical exam. Accepted candidates must then complete the Akron Police Division Training Academy.
Cincinnati
Cincinnati has a very high rate of both violent and property crimes. To fight this trend, the City of Cincinnati Police Department employs over 1,000 sworn law enforcement officers.
To become a police officer in Cincinnati, applicants must be 21 years old and have a high school diploma or GED. Those who have a college background are preferred.
Cleveland
The city of Cleveland has one of the highest rates of crime in the U.S., and police officers in Cleveland are active in the community and encourage Neighborhood Watch Programs. When becoming a police officer in Cleveland, the first step is to take the city's Civil Service written examination. Top scorers are contacted to take an exam for physical agility.
Applicants who pass then undergo a series of evaluations, including a background check. Successful applicants undergo training to become police officers in Cleveland at the Police Academy Class for 6 months, after which they will undergo further examination.
Columbus
The crime rate in Columbus is high for both violent and property crimes. To fight this, the Columbus Division of Police has over 1,800 sworn officers. They have an active K-9 unit with eight dogs, a dedicated Helicopter Unit that has five helicopters, and a full-time SWAT team.
Candidates must be prepared to take and pass the required civil service exams, background investigation, polygraph examination, and medical exam to qualify for the training academy.
Dayton
The city of Dayton has one of the highest crime rates in the country for both violent and property crime, and they have one of the largest police departments in the U.S. Around 350 sworn law enforcement officers help to fight crime in Dayton with three Operation Divisions active in the city.
Toledo
The crime rate in Toledo is one of the highest in the U.S. for violent and property crime. The Toledo Police Department has around 600 sworn officers to fight this crime in a high tech manner. All patrol cars have mobile data computers. Specialized units in Toledo include the Bomb Squad, Gang Unit, a full time SWAT Team, Vice, and the Metro Drug Task Force.
To become a police officer in Toledo, applicants must be between the ages of 20 and 35, must hold a high school diploma or GED, and must take the Toledo Civil Service Examination for police officers.
Ohio Law Enforcement Salaries
According to 2018 data from the Bureau of Labor Statistics, the average officer in Ohio made $29.35 per hour, or about $61,000 each year. Those in the top ten percent of the profession pull in closer to $85,980, or around $41.34 per year.
Below, we list salary data directly from various departments in the state, both county, state, and local. The data reflects pay at early, middle, and late stages of the typical officer's career, where available, but does not reflect overtime or specialist pay.
<!- mfunc search_btn -> <!- /mfunc search_btn ->
In some cases, depending on the department structure and policies, senior-level pay rates might include positions such as sergeants or higher, with supervisory responsibilities. Entry level pay reflects post-probationary salary levels.
Police Officer Salaries
As you might have noted from the departmental descriptions above, Ohio cities can be violent places to police. Urban police departments tend to pay their officers very well to attract top candidates to the positions.
Akron Police Department

Entry – $53,206/yr
Senior – $62,150/yr

CincinnatiPolice Department

Entry – $52,790/yr
Senior – $63,383/yr

ClevelandPolice Department

Patrol Officer IV – $51,691/yr
Patrol Officer II – $56,768/yr
Patrol Officer I – $63,719/yr

Columbus Division of PolicePolice Department

Entry – $22.75/hr
Mid-Level – $38.84/hr
Senior – $56.99/hr

ToledoPolice Department

Police Officer – 1 year – $25.56/hr
Police Officer – 10 year – $29.13/hr
Police Officer – 20 year – $29.87/hr
Sheriff's Deputy Salaries
Ohio sheriff's deputies have relatively uniform pay level from county to county. Although they tend to not be compensated as well as their urban counterparts, lower cost of living out in the countryside stretches those dollars a lot further.
Cuyahoga County Sheriff's Department

Entry – $22.71/hr
Mid-Level – $27.21/hr
Senior – $30.39/hr

Franklin County Sheriff's Office

Entry – $21.00/hr
Mid-Level – $26.65/hr
Senior – $36.92/hr
State Trooper and State Police Salaries
State troopers in Ohio have relatively low base pay levels, but supplements for fitness, longevity, and paid holiday overtime can boost their salaries considerably over the rates listed below.
Ohio State Highway Patrol

Entry – $49,400/yr
Mid-level – $55,640/yr
Senior – $64,432/yr
State-level salary and employment data compiled by the United States Department of Labor's Bureau of Labor Statistics in May of 2018. Figures represent accumulated data for all areas of employment for medical and health services managers – https://www.bls.gov/oes/current/oes_oh.htm#11-9111.
BLS salary data represents state and MSA (Metropolitan Statistical Area) average and median earnings for the occupations listed and includes workers at all levels of education and experience. This data does not represent starting salaries. Employment conditions in your area may vary.
Agency-level salary and employment data was sourced directly from the municipal, county and state law enforcement agencies named and reflects the specific salary ranges and seniority- or rank-based pay described by the respective agency.
All salary and employment data accessed in August 2019.
<!- mfunc feat_school ->
Featured Programs:
Sponsored School(s)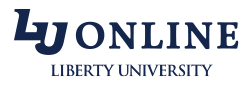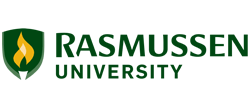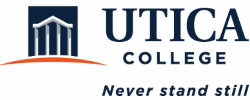 <!- /mfunc feat_school ->