According to the North Dakota Attorney General, local law enforcement agencies in the state reported more than 48,000 crime index offenses in 2018. The crime rate in North Dakota was essentially unchanged from 2017 to 2018.
Part of the reason for the relatively low crime rate in this state is due to the active efforts of law enforcement agencies at every level across the state. A career as a municipal police officer, sheriff's deputy, or state trooper are excellent choices for anyone who wants to help hold the line against crime and criminals in North Dakota.
<!- mfunc search_btn ->
<!- /mfunc search_btn -><!- mfunc feat_school ->
Featured Programs:
Sponsored School(s)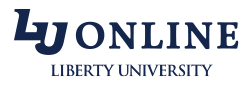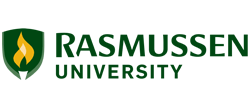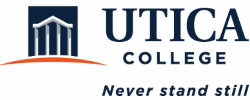 <!- /mfunc feat_school ->
Jobs with the North Dakota Highway Patrol
The North Dakota Highway Patrol helps to create a safe environment for drivers on the roads of North Dakota. In 2018, there were 105 fatal crashes on the state's highways resulting in 115 fatalities… a 10-year low for the state, partially the result of concerted efforts by the state patrol to bring down DUI numbers in the state.
Anyone trying to join their ranks and get in on the fight is required to have either a bachelor's degree or an associate degree combined with 2 years of military service or work experience interacting with the public. Having had a felony or domestic violence conviction will cause an applicant to be disqualified.
Jobs with the Bureau of Criminal Investigation in North Dakota
The Bureau of Criminal Investigation Division (BCI) assists the efforts of other law enforcement agencies to conduct criminal and drug enforcement investigations and maintains the sex offender and criminal history registration systems. It also provides training for those in law enforcement and educates the public on the dangers and signs of drug abuse. The agency also has one of the few dedicated cybercrime units in the state.
Jobs with Sheriff's Departments in North Dakota
In a largely rural state, it follows that most law enforcement agencies will be established at the county level, and that means a lot of opportunities to work as a sheriff's deputy in North Dakota. In some cases, you don't necessarily have to choose between agencies; recently, the cities of Bismarck and Mandan, and Burleigh and Morton counties combined their application and testing process for establishing a common pool for new hires.
Grand Forks County
Recent reorganizations in the sheriff's department in Grand Forks County has opened up opportunities for deputies and new supervisory roles to aim for eventual promotions.
Morton County
Most of the 36 sworn personnel in the office of the Morton County Sheriff are assigned to patrol and corrections. Additional assignments include civil process and warrants, and investigations.
Ward County
The Ward County Sheriff's Department has two divisions: the Investigations Division and the Patrol Division. Applicants for the position of deputy in Ward County must have at least a high school diploma along with at least a year of full time work experience with the public. The department prefers those who have a two-year college degree and a year's experience working in law enforcement.
Jobs with Municipal Police Departments in North Dakota
There are fewer municipal police agencies in North Dakota than in many more heavily urbanized states, but they still require quality candidates for the position of police officer and deal with the same issues of violence and drug-related crime as officers in larger cities.
Bismarck PD
The members of the Bismarck Police Department are dedicated to fighting crime in Bismarck, which has a rates of violent and property crime considerably higher than the national average in the U.S.
Fargo PD
The Fargo Police Department has 181 sworn officers who work to protect the over 122,000 residents of this city. The rates of both violent and property crime is higher in Fargo than in most other U.S. cities. Police officers in Fargo are members of the Investigative, Intelligence, or the Narcotics Units. The Narcotics Unit is also responsible for fighting gangs and prostitution.
Grand Rapids PD
The members of the Operations Division of the Grand Rapids Police Department are divided into three bureaus: the Uniform Patrol Bureau, the Community Resources Bureau, and the Criminal Investigations Bureau. This division also includes a K-9 program, a bicycle patrol, and special purpose vehicles.
Minot PD
The members of the Minot Police Department fight crime in this metropolis that has higher property crime rates than much of the country, but lower than average rates of violent crime. Anyone interested in becoming a police officer in Minot is required have an AA degree in Criminal Justice. A four year degree can make a candidate even more competitive.
North Dakota Law Enforcement Salaries
According to the Bureau of Labor Statistics, the average annual salary for police officers in North Dakota was $27.49, or about $57,190 per year. In the 90thpercentile, officers and troopers making $74,770 or more, however. In a state with a low cost of living, it's plenty to provide a high quality of life.
<!- mfunc search_btn -> <!- /mfunc search_btn ->
We've pulled pay data directly from the departments below, reflecting the most recently published salary information available. While the numbers don't include overtime compensation or bonuses for specializations, they do reflect information about the rates for beginning, mid-career, and veteran officers. In some cases, depending on the department's structure and promotion policies, the high end number reflect positions with supervisory responsibilities. The entry level data is offered for post-probation roles.
Police Officer Salaries
Officers in municipal police departments in North Dakota tend to start at a relatively higher salary than in more rural agencies, and their high end pay can top out above $80,000 each year, as it does with the Fargo and Minot police departments.
Bismarck Police Department
Entry – $49,180/yr
Senior – $73,770/yr
FargoPolice Department
Entry – $54,1420/yr
Senior – $80,101/yr
Grand ForksPolice Department
Entry – $52,5550/yr
MinotPolice Department
Police Officer – $44,682/yr
Senior Police Officer – $57,197/yr
Police Sergeant – $80,818/yr
West FargoPolice Department
Entry – $52,882/yr
Sheriff's Deputy Salaries
Although sheriff deputies cover the bulk of the territory across the state of North Dakota, they often have pay rates well below those of their urban counterparts. The wealth of opportunities and responsibilities can make up for lower pay with more job satisfaction and better chances for promotion, however.
McLean County Sheriff's Department
Entry – $42,719/yr
Senior – $57,670/yr
Cass CountySheriff's Department
Entry – $33,141/yr
Ward CountySheriff's Department
Entry – $28,105/yr
Mid-level – $35,132/yr
Senior – $42,158/yr
State Trooper and State Police Salaries
North Dakota state troopers get the best of both worlds—their training and professionalism is near the top among all police agencies in the state, and they enjoy a better than average salary range throughout their careers as well.
North Dakota Highway Patrol
Entry – $60,672/yr
Senior – $73,332/yr
State-level salary and employment data compiled by the United States Department of Labor's Bureau of Labor Statistics in May of 2018. Figures represent accumulated data for all areas of employment for medical and health services managers – https://www.bls.gov/oes/current/oes_nd.htm#11-9111.
BLS salary data represents state and MSA (Metropolitan Statistical Area) average and median earnings for the occupations listed and includes workers at all levels of education and experience. This data does not represent starting salaries. Employment conditions in your area may vary.
Agency-level salary and employment data was sourced directly from the municipal, county and state law enforcement agencies named and reflects the specific salary ranges and seniority- or rank-based pay described by the respective agency.
All salary and employment data accessed in August 2019.
<!- mfunc feat_school ->
Featured Programs:
Sponsored School(s)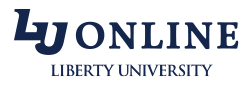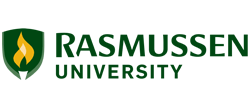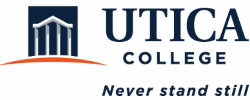 <!- /mfunc feat_school ->