According to FBI statistics, the murder rate in New York City fell by an astounding 87% between 1990 and 2017, from about 2,260 murders in 1990 to just 260 in 2017. The murder rate here now stands at 3.4 per 100,000 which, for the largest city in the country –home to nearly 8.5 million people – is nothing short of exceptional.
But this sort of change doesn't happen by chance. According to the NYPD, concerted, longstanding efforts include the pioneering of precision policing, a modern law enforcement concept that involves a new take on the structure and management of the police force to better implement crime-and-disorder enforcement and neighborhood policing.
<!- mfunc search_btn ->
<!- /mfunc search_btn -><!- mfunc feat_school ->
Featured Programs:
Sponsored School(s)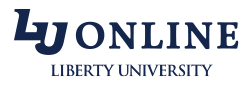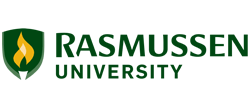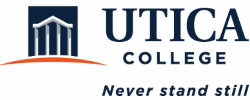 <!- /mfunc feat_school ->
Whether it's with the NYPD or with one of the other law enforcement agencies in this state of more than 19.5 million people, being part of a law enforcement community that implements innovative and effective policing techniques is a truly rewarding experience. A career in law enforcement in New York is exciting, challenging, and reserved for those who value hard work and the personal satisfaction that comes with serving and protecting communities.
State Trooper Jobs with the Highway Patrol in New York
There were 5,711 sworn and non-sworn members of the New York State Police (NYSP) in 2018. In addition to highway patrol duties, state trooper jobs in New York may involve special operations and response, computer crimes, major crimes, violent felonies, and accident reconstruction, as well as inmate detention.
New York state is divided into troop territories, with NYSP officers in each troop responsible for certain New York jurisdictions:
Troop A: counties of Wyoming, Orleans, Niagara, Genesee, Erie, Chautauqua, Cattaraugus, Allegany
Troop B: counties of St. Lawrence, Hamilton, Franklin, Essex, Clinton
Troop C: counties of Tompkins, Tioga, Otsego, Delaware, Cortland, Chenango, Broome
Troop D: counties of Oswego, Onondaga, Oneida, Madison, Lewis, Jefferson, Herkimer
Troop E: counties of Yates, Wayne, Steuben, Seneca, Schuyler, Ontario, Monroe, Livingston, Chemung, Cayuga
Troop F: counties of Ulster, Sullivan, Rockland, Orange, Greene
Troop G: counties of Washington, Warren, Schoharie, Schenectady, Saratoga, Rensselaer, Montgomery, Hamilton, Fulton, Albany
Troop K: counties of Westchester, Putnam, Dutchess, Columbia
Troop L: counties of Suffolk and Nassau
Troop NYC: New York City
Troop T: New York State Thruway
Qualifications for Becoming a State Trooper in New York
New York State Trooper candidates must:
Be between the ages of 21 and 36
Be New York State residents
Have a high school diploma/equivalent and at least 60 college credits toward a bachelor's degree
Pass a Physical Ability Test
Have vision no worse than 20/100 in each eye, uncorrected
Not have any body piercings, tattoos, or body art that would be visible when wearing a police uniform (short-sleeve, open neck shirt)
<!- mfunc search_btn -> <!- /mfunc search_btn ->
State trooper candidates must first pass an entrance exam. This exam is only offered when the state is in need of troopers. After passing the entrance exam, a physical ability test, performance test, performance evaluation, psychological evaluation, background check, medical evaluation and lie detector test must be passed. Passing these tests places applicants on an eligibility lst for future state trooper positions.
Police Officer Jobs in New York
New York has 98 municipal civil service agencies throughout the state, each with its own police department. Some of the state's largest municipal police departments include:
Buffalo Police Department
City of Rochester Police Department
East Rochester Police Department
Syracuse Police Department
Precincts of the New York Police Department, located within:

Manhattan
Bronx
Brooklyn
Queens
Staten Island
Transit Bureau
Housing Bureau
Job titles in New York's municipalities may include:
City police officer
Housing police officer
Transit police officer
New York City employs the most law enforcement professionals of any municipality in the state, and indeed, the country, with more than 36,000 sworn officers on the payroll.
Deputy Sheriff Jobs in New York
Sheriff's departments operate out of each county in New York, providing back-up to municipal law enforcement agencies and state police as needed.
The Erie County Sheriff's office is the largest sheriff's department in New York State, and the 14th largest in the United States.
New York's other major sheriff's departments include:
New York County Sheriff's Office
Kings County Sheriff's Office
Richmond County Sheriff's Office
Monroe County Sheriff's Office
Onondaga County Sheriff's Office
Job titles with sheriff's departments in New York counties may include:
Undersheriff
Deputy sheriff
Sheriff
Civil supervisor
Jail administrator
Civil deputy sheriff
Corrections officer
Qualifications for Becoming a Police Officer or Deputy Sheriff in New York
Individual municipalities and counties offer examinations for those interested in becoming entry-level police officers or sheriff's deputies. In order to sit for the exam, applicants must:
Be at least 20 but no older than 35
Have at least a high school diploma
Meet other requirements which may vary from one municipality to the next
New York Law Enforcement Salaries
According to the U.S. Department of Labor, Bureau of Labor Statistics, as of 2018, New York police officers brought home an hourly wage of $35.99 on average, or $74,860 per year. In the upper ranks of the profession, salaries come in at an average of $103,810 a year for the top 10%, or nearly $50 per hour. But that's just an overall state average, which does little to shed light on the differences in pay and rank structure for different agencies in different parts of the state.
Individual agencies can offer salaries that range widely between those numbers, or even exceed them in many cases. Below, we provide a snapshot of the most current available published salary data at entry, mid, and senior levels of pay. Mid-level and senior grades may reflect sergeant or higher supervisory roles, depending on department pay and promotion structure. Entry level salaries are provided for patrol officers who cleared training and probationary employment status.
<!- mfunc search_btn -> <!- /mfunc search_btn ->
None of the wage data includes overtime, hazard, or pay for specialty positions.
Police Officer Salaries
With some of the oldest police departments in the nation scattered through New York, there is a lot of tradition and bureaucratic jockeying built up around salary scales. Out of the lengthy negotiations and labor board dispute filings come salaries that can be very generous, particularly at the top-end of the spectrum.
Buffalo Police Department

Mid-level – $75,000/yr – $78,000/yr
New York City Police Department

Entry – $42,500/yr
Mid-level – $85,292/yr
Senior – $100,000/yr
Rochester Police Department
Syracuse Police Department

Entry – $45,265/yr
Senior – $67,438/yr
Yonkers Police Department

Entry – $74,324/yr
Mid-level – $97,380/yr
Senior – $103,053/yr
Sheriff's Deputy Salaries
Sheriff's departments in New York can carry an enormous array of roles in a state that has significant urban areas and the attendant population-centric crime rates, and also large tracts of wilderness, which take not only a different type of law enforcement, but also ancillary responsibilities such as search and rescue. Deputies are often highly compensated, particularly in Long Island jurisdictions such as Nassau County.
Albany County Sheriff

Entry – $45,889/yr
Mid-level – $49,703/yr
Senior – $68,055/yr
Erie County Sheriff

Entry – $16.11/hr
Mid-level – $33.69/hr
Senior – $64.32/hr
Nassau County Sheriff

Entry – $45,900/yr
Senior – $103,743/yr
Suffolk County Sheriff

Entry – $30,000/yr
Mid-level – $75,690/yr
Senior – $93,282/yr
Onondaga County Sheriff

Entry – $49,203/yr
Senior – $70,038/yr
State Trooper and State Police Salaries
New York state troopers are some of the best paid in the United States. They also have a segmented pay structure, where compensation can vary not only according to rank and grade, but also based on where the trooper is posted in the state.
New York State Police

Entry – $79,467/yr
Senior – $148,321/yr
Salary and employment data compiled by the United States Department of Labor's Bureau of Labor Statistics in May of 2018. Figures represent accumulated data for all areas of employment for medical and health services managers – https://www.bls.gov/oes/current/oes_ny.htm#11-9111.
BLS salary data represents state and MSA (Metropolitan Statistical Area) average and median earnings for the occupations listed and includes workers at all levels of education and experience. This data does not represent starting salaries. Employment conditions in your area may vary.
Agency-level salary and employment data was sourced directly from the municipal, county and state law enforcement agencies named and reflects the specific salary ranges and seniority- or rank-based pay described by the respective agency.
All salary and employment data accessed in August 2019.
<!- mfunc feat_school ->
Featured Programs:
Sponsored School(s)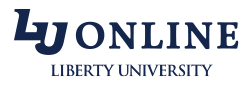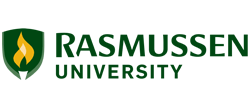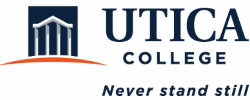 <!- /mfunc feat_school ->