The rate of violent crime in New Hampshire continues to fall, earning it the title of third safest state in the nation, according to 2017 FBI statistics. This places New Hampshire behind only Vermont and Maine for its rate of violent crime, including burglary, aggravated assault, rape, and murder.
<!- mfunc search_btn ->
<!- /mfunc search_btn -><!- mfunc feat_school ->
Featured Programs:
Sponsored School(s)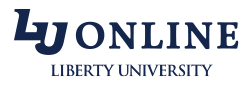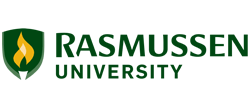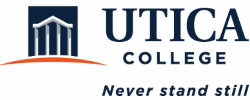 <!- /mfunc feat_school ->
At the same time, many police agencies throughout the state are struggling with recruitment. For example, the Bedford Police Department recently reported a near-20% shortage in police officers, while the Rochester Police Department reported difficulties filling its seven vacancies.
The committed men and women on the front lines of New Hampshire's law enforcement efforts are committed to serving and protecting the citizens and visitors here. A decline in crime in this New England state speaks to the hard work being done by municipal, county, and state law enforcement agencies, while shortages continue to spell opportunity for aspiring law enforcement officers here.
Jobs with the New Hampshire State Police
The New Hampshire State Police is a division under the New Hampshire Department of Safety. The NHSP presently includes about 400 sworn officers. Requirements to become a state trooper include having an associate's degree or equivalent amount of credits from an accredited college or university in the criminal justice field, or having two years of experience as either a full-time police officer or active military service-member.
Sheriff's Departments Law Enforcement Jobs in New Hampshire
Outside of the city centers and in unincorporated parts of the state, county sheriff's departments are responsible for upholding the law in New Hampshire. These law enforcement officers also often oversee county detention centers, provide court security, and provide valuable backup for state troopers and municipal police departments.
Hillsborough County
The Hillsborough County Sheriff is responsible for maintaining public order in a county comprised of 415,247 residents and 876 square miles. In 2018, the department had more than 620,000 dispatched calls and had more than 320,000 calls for service.
Candidates here must be at least 18 years old, they must hold a high school diploma or GED, and they must have no felony or misdemeanor convictions. Qualified candidates here also have good driving records and good credit histories.
Merrimack County
Established in 1823, Merrimack County spans over 956 square miles with a population of 151,132 residents. The sheriff's office supports 27 towns in the county with their investigations division, which includes internal, cybercrime, and criminal investigations, as well as a polygraph unit.
The hiring process includes passing a written exam, meeting physical fitness standards, participating in an oral interview, and passing background, polygraph, medical, and psychological evaluations.
Rockingham County
Rockingham County Communications Center handled 156,502 calls for service in 2016, while the agency served just over 1,100 warrants for the year.
<!- mfunc search_btn -> <!- /mfunc search_btn ->
Candidates for corrections officer positions who have previous law enforcement experience are given preference, and all candidates should be able to deal with a variety of personality types. Basic requirements include being at least 18 years old, holding a high school diploma or GED, and possessing a good driving record and credit history.
Municipal Police Jobs in New Hampshire
Anybody with the drive and dedication it takes to serve their community and who can meet the basic requirements put in place by local police departments may be able to forge a career in law enforcement with one of these agencies:
Manchester PD
The Manchester Police Department is segmented into six divisions: administrative, special enforcement, community policing, investigative, patrol, and legal.
Police officer candidates must be at least 21 years old, be a U.S. citizen, and hold a high school diploma or GED. The hiring process includes passing a set of written and physical tests.
Nashua PD
The city of Nashua has a population of 88,341 residents and covers over 30 square miles. The Nashua PD has 172 sworn officers who operate in bicycle units, animal control, crisis negotiation, and motorcycle units, among others.
Police officer candidates must be U.S. citizens, must be at least 21 years old, and must possess a high school diploma or GED. They must also pass a written and physical examination and background check.
Concord PD
The Concord Police Department employs 153 sworn officers who responded to 49,451 calls for service in 2018. In that year officers reported over 260 domestic violence arrests, wrote 2,200 traffic tickets, and celebrated having zero traffic fatalities within the jurisdiction.
Candidates must have either 60 college credits in a bachelor's or associate's degree program (completed bachelor's preferred), two years of experience as a full time law enforcement officer, or four years of experience as an active military service member.
Derry PD
In 2017, the Derry Police Department dealt with 3,000 crimes, including 380 cases of theft, 2 kidnappings, and 704 cases of assault. The department includes investigation, prosecution, patrol, communication, and animal control bureaus.
Dover PD
The Dover Police Department provides services to the 31,398 residents of their city, responding to over 27,000 911 calls per year. The Dover PD makes over 1,140 criminal arrests and issues over 2,700 traffic citations per year. Police officers and the community also partner together, with the result that the city of Dover has one of the lowest rates of serious crime in the region.
Candidates for police officer positions are selected based on written, medical, and psychological testing, among other measured skills.
New Hampshire Law Enforcement Salaries
In 2018, the Bureau of Labor Statistics showed New Hampshire patrol officers making an average of $27.94/hr, or a little over $58,000 per year. At the top end of the range, those in the 90th percentile can make $79,320, or about $38.14 per hour.
Averages are only good for comparisons, though, so we went and pulled salary data directly from the various agencies listed below. Different rank and promotion structures exist, but we selected representative salaries at entry, mid, and senior levels where available, for the most recent year published.
At the entry level, all salaries listed are those in effect after any probationary period, while salaries in the other categories may reflect sergeant or higher supervisory roles, depending on department structure.
<!- mfunc search_btn -> <!- /mfunc search_btn ->
The numbers don't include hazard, bonus, or overtime pay.
Police Officer Salaries
Municipal police departments are numerous and scattered throughout the state, making it easy to find a good fit for your policing philosophy and the kind of place you want to spend your days enforcing the law. Pay is relatively high in most towns and cities, with Concord, Nashua, and Manchester coming in at the top of the heap.
Concord Police Department

Entry – $24.55/hr
Mid-level – $31.30/hr
Senior – $37.59/hr
DoverPolice Department

Entry – $21.63/hr
Mid-level – $26.67/hr
Senior – $32.16/hr
ManchesterPolice Department

Entry – $23.74/hr
Mid-level – $33.72/hr
Senior – $48.91/hr
NashuaPolice Department

Second year – $64,215/yr
Mid-level – $72,747/yr
Senior – $78,306/yr
RochesterPolice Department

Entry – $45,640/yr
Mid-level – $61,821/yr
Senior – $73,973/yr
Sheriff's Deputy Salaries
Sheriff's deputies in New Hampshire tend to make slightly less at any given level than officers in more urban areas, but the workload is different and so are the cost-of-living expenses. Although most county agencies are fairly close in salary, Hillsborough County does tend to top out a little higher than most of the pack.
Hillsborough County Sheriff

Entry – $20.76/hr
Mid-level – $34.29/hr
Senior – $36.06/hr
Merrimack County Sheriff

Entry – $21.62/hr
Mid-level – $28.06/hr
Senior – $30.34/hr
Rockingham County Sheriff

Entry – $22.00/hr
Senior – $30.00/hr
State Trooper and State Police Salaries
New Hampshire state troopers are the primary law enforcement force on state highways, and also help pick up the slack for smaller agencies around the state. That means developing a high degree or professionalism and expertise, which makes pay at the agency slightly better than what you will find at most sheriff's departments.
New Hampshire State Police

Entry – $24.34/hr
Mid-level – $25.33/hr
Senior – $31.41/hr
Salary and employment data compiled by the United States Department of Labor's Bureau of Labor Statistics in May of 2018. Figures represent accumulated data for all areas of employment for medical and health services managers – https://www.bls.gov/oes/current/oes_nh.htm#11-9111.
BLS salary data represents state and MSA (Metropolitan Statistical Area) average and median earnings for the occupations listed and includes workers at all levels of education and experience. This data does not represent starting salaries. Employment conditions in your area may vary.
Agency-level salary and employment data was sourced directly from the municipal, county and state law enforcement agencies named and reflects the specific salary ranges and seniority- or rank-based pay described by the respective agency.
All salary and employment data accessed in August 2019.
<!- mfunc feat_school ->
Featured Programs:
Sponsored School(s)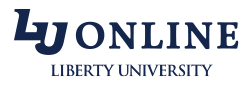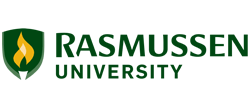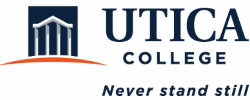 <!- /mfunc feat_school ->