The latest crime statistics for Massachusetts as tracked by the FBI and published by the Massachusetts Executive Office of Public Safety and Security showed a significant drop in the crime rate in recent years, down nearly 13% for the two year period between 2014 and 2016. This follows the national trend for the past few years but represents an even bigger move in the right direction than what is being seen in much of the country.
Even as the hard work being done by the dedicated men and women of Massachusetts' law enforcement community can be seen and felt on the streets of Boston and other communities throughout the state, there is a continual need for new police and sheriff's deputy recruits to maintain this positive trend and ensure Massachusetts remains a safe place to live and work.
<!- mfunc search_btn ->
<!- /mfunc search_btn -><!- mfunc feat_school ->
Featured Programs:
Sponsored School(s)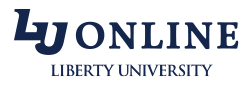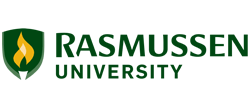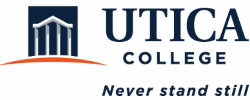 <!- /mfunc feat_school ->
Massachusetts State Police
The Massachusetts State Police is best known for its enforcement of highway and interstate traffic laws, but the agency plays a much wider, often overlooked role in the state. The MSP provides a vital link between the state and federal authorities through joint collaborations with the Department of Homeland Security on cases related to terrorism and civil rights. It also includes local public safety departments among its partnerships and works throughout the state on a local level.
State trooper candidates must submit a high school diploma, and undergo extensive screening, testing and interviews before even being considered for a position with the Massachusetts State Police. Qualified candidates then move on the training phase. Training at the State Police Academy includes both classroom learning and military-style training that covers everything from investigations to crowd control and active shooter training.
Jobs and Training with Massachusetts County Sheriff's Departments
At the county level, law enforcement is handled by sheriff's offices that are assigned to county-wide jurisdictions that overlap with municipal police departments and extend out to unincorporated communities and outlying rural areas of Massachusetts. Sheriff's offices work independently to maintain detention facilities, investigate crimes and uphold the law, and also work in partnership with local, state and even federal law enforcement agencies.
Suffolk County Sheriff's Department
The Suffolk County Sheriff's Department operates three facilities based out of Boston: The South Bay House of Correction, Nashua Street Jail, and a civil processes office. It runs an additional 9,500-square-foot training facility in Chelsea that is responsible for training every member of the sheriff's staff. This sheriff's department is primarily focused on issues related to its detention facilities. Job applicants must pass a written exam, an adult education test, and an oral interview as part of the hiring process.
Worcester County Sheriff's Office
The Worcester County Sheriff's Office is responsible for law enforcement activities and for the operation of its correctional facility and issues related to inmate rehabilitation and community outreach. Job applicants must have either an associate degree, 60 credits towards a bachelor's degree, or two years of military service.
Hampden County Sheriff's Department
This Hampden County Sheriff's Department administers the Hampden County Correctional Facility, which houses 1,800 inmates and includes an innovative prison industry program that manufactures uniforms, school products, and furniture, among other products. Candidates must pass a written examination, extensive background check, screening and interviews before being allowed to attend the training academy.
Jobs and Training with Municipal Police Departments in Massachusetts
Police officers with municipal departments work to patrol and respond to calls and active incidents within city limits. Their job descriptions are similar in all communities, but the work can be extremely varied depending on the community. Bigger cities present challenges not found in smaller towns, but no matter where they work they make their presence known and actively engage with members of the community.
Boston Police Department
The Boston Police Department, the oldest police department in the country, is home to about 2,000 sworn officers and 800 civilian personnel. It is responsible for maintaining law and order in a city with a population of more than 618,000. Before beginning training at the Boston Police Academy as a new recruit, applying with the Boston PD involves passing the civil service exam, participating in extensive orientation sessions, interviews and background Investigations, as well as passing psychological, medical, physical ability and drug tests.
Worcester Police Department
The Worcester Police Department is separated into a patrol, investigative, firearms, and a special projects division. Successful officer applicants must pass a civil service examination. Preference is given to applicants who are Worcester city residents or military veterans. New recruits begin the 25 weeks of training at the Worcester Police Academy after passing the civil service exam, face-to-face interviews and background Investigations, as well as passing psychological and medical exams and a physical agility test.
Springfield Police Department
The Springfield Police Department is home to a number of specialized bureaus, including narcotics, detective, and traffic bureaus. Springfield residents are given preference for job openings with the police department. Applicants must have a high standard of integrity and honesty as demonstrated by a clean criminal and financial background. New recruits begin training at the Springfield Police Department Training Division after a thorough vetting process that involves passing the civil service exam, participating in extensive orientation sessions, interviews and background Investigations, as well as passing psychological, medical, physical ability and drug tests.
Lowell Police Department
The Lowell Police Department operates with a mission to work alongside the community to reduce crime and improve the quality of life for all residents. Community policing is supported here through programs like the Citizen Police Academy, the Police Volunteer Program, and the Community Relations program.  New recruits begin the 22 week training program at the Lowell Police Academy after passing the civil service exam, and a vetting process that involves extensive interviews and background Investigations, as well as passing psychological, medical, physical ability and drug tests.
Massachusetts Law Enforcement Salaries
According to 2018 statistics from the U.S. Bureau of Labor Statistics, the average annual salary for law enforcement officers in Massachusetts is $68,030, with the top 10% earning an average of $98,260.
The salary data shown here was sourced directly from various police departments and sheriff's offices throughout Massachusetts and shows starting salaries for law enforcement officers with the respective agencies. Additional salary data for mid- and senior-level officers are also provided when available.
Police Officer Salaries
Entry-level salaries among Massachusetts' police officers tend to vary significantly by department. For example, the starting salary for entry-level police officers with the Boston Police Department is $33,420, while entry-level officers in the Cambridge Police Department earn nearly $10,000 more, at $42,452.
Police officer cadets with the Boston Police Department earn a salary of $28,402. Upon graduation, officers here earn an entry-level salary of $33,420 (Step 1). Additional salary increases are as follows:
Step 2: $37,788
Step 3: $40,028
Step 4: $42,331
Step 5: $44,809
Step 6: $46,610
Step 7: $47,076
Cambridge Police Department
Entry-level patrol officers with the Cambridge Police Department earn a starting salary of $42,452. After one year of service, the salary for these law enforcement professionals increases to $44,669, and then after two years, increases again to $46,945.
Sheriff's Deputy Salaries
Sheriff's departments in Massachusetts do not regularly post salary data for sheriff's deputies. However, the Middlesex County Sheriff's Department does provide this information. Deputy sheriffs here earn $38,750 during training. Upon graduation, these law enforcement professionals earn a starting salary of $45,000. The 11-step salary schedule includes a top salary of $84,045.
State Trooper and State Police Salaries
Troopers with the Massachusetts State Police earn a salary of between $30,252 and $48,624.
Salary and employment data compiled by the United States Department of Labor's Bureau of Labor Statistics in May of 2018 – https://www.bls.gov/oes/current/oes_ma.htm.
BLS salary data represents state and MSA (Metropolitan Statistical Area) average and median earnings for the occupations listed and includes workers at all levels of education and experience. This data does not represent starting salaries. Employment conditions in your area may vary.
Agency-level salary and employment data was sourced directly from the municipal, county and state law enforcement agencies named and reflects the specific salary ranges and seniority- or rank-based pay described by the respective agency.
All salary and employment data accessed in August 2019.