The Iowa State Patrol employs about 355 troopers who are responsible for safeguarding almost 110,000 miles of roadways in the state. In addition to enforcing state and federal laws regarding transportation, Iowa State Troopers also investigate crimes, help quell riots and provide security at special events. The Iowa Department of Public Safety hires well-qualified individuals to fill Iowa State Trooper jobs.
<!- mfunc search_btn ->
<!- /mfunc search_btn -><!- mfunc feat_school ->
Featured Programs:
Sponsored School(s)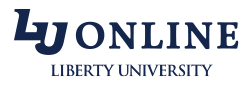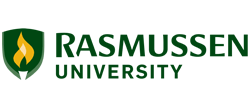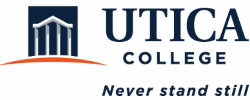 <!- /mfunc feat_school ->
To learn how to become an Iowa State Trooper, start by reviewing the following steps.
Review your basic qualifications
Submit an test registration form to the Iowa Department of Public Safety
Pass the physical and written tests
Complete three Oral Board interviews and pass the polygraph test
Pass the psychological and medical evaluation plus background investigation
Complete the Iowa State Trooper Training Program
Step 1. Review Your Basic Qualifications
In order to join the Iowa State Patrol, you must possess the following qualifications
Have a high school diploma or a GED certificate
Be a U.S. citizen
Possess at least 20/100 vision in each eye without correction
Possess normal color vision
Possess normal hearing or be able to perform professional duties with hearing aids
Be at least 18 years of age before attending the Academy
If you possess the following disqualifications you may be prohibited from obtaining an Iowa State Trooper job.
Conviction of a DUI
Driver's license suspension within the past three years
Had five moving violations within the past three years
Conviction or commission of a felony
Conviction or commission of a serious or aggravated misdemeanor (to be reviewed)
Conviction of domestic violence or child abuse
Consistent pattern of financial insolvency
Habitual and excessive use of alcohol (to be reviewed)
Sale of a narcotic or controlled substance
Use of any illegal drug other than marijuana
Use of marijuana within the past two years
Lying on the Iowa State Patrol job application
Step 2. Submit a Test Registration Form to the Iowa Department of Public Safety
The application begins by visiting the Iowa Department of Public Safety website and completing the Test Registration Form. It is important to note that Registration Forms have a deadline early in the year and will not be accepted after the deadline has passed.  Once you submit the form, your basic personal information will be queried to determine if you meet minimum qualifications to become an Iowa State Trooper.
Step 3. Pass the Physical and Written Tests
In order to determine if you are qualified to become an Iowa State Trooper, you will be required to successfully complete a series of tests.
Physical fitness assessment—This test consists of four components which award 1 to 4 points each.  No component can be failed and a minimum score of 8 points is required to pass.  All results are scaled according to age and gender (charts with minimum results can be found here).

1.5 mile run
Push-ups
Sit-ups
Sit and reach

Police Officer Selection Test—This is timed test with four sections.  A score below 70 percent on any one section is disqualifying and a minimum of 80 percent on all four is required to pass.

Reading comprehension
Arithmetic
Grammar/punctuation/spelling
Writing
The points from the physical fitness and written tests are combined, and you may advance to the stage only if you achieve a combined score of 85 or higher.
Step 4. Complete Three Oral Board interviews and Pass the Polygraph
You will be interviewed by three members of the Oral Board and receive scores from each.  If the average of your three interview scores meet or exceed the required minimum, you advance to the next step.
The materials submitted to the DPS will be verified through questioning while connected to a polygraph lie detector.  Particular emphasis will be placed upon use of illegal substances, criminal wrongdoing and false information submitted to the Iowa State Patrol.
Step 5. Pass the Psychological and Medical Evaluation Plus Background Investigation
You will be interviewed by a state psychologist and required to answer 567 true/false questions included on the Minnesota Multi-Phasic Personality Inventory test.
A physician will test various physiological features including vision and hearing to determine if you are capable of performing the duties required of an Iowa State Trooper.
Using the personal information submitted as well as answers provided during the interviews, polygraph tests and psychological evaluation, a thorough background investigation will be conducted.  Your education and employment history will be verified as well as references and reputation checked.
Step 6. Complete the Iowa State Trooper Training Program
If your extended an offer of employment, you must attend the Basic Training Academy  at the Camp Dodge military facility and include a variety of courses.
Arrest techniques
Search and seizure
Defensive tactics
Criminal law
Motor vehicle law
Precision driving
Following completion of the Iowa State Trooper training, you will be assigned to six months of field training before instatement as an Iowa State Trooper.