One of the reasons men and women choose to devote their careers to law enforcement is the gratification that results from making a positive difference in the lives of the citizens they serve.
This is certainly the case in Wilmington, Delaware, which had been dubiously named Murder Capital USA for decades and is now experiencing a steady decline of violent crimes thanks to the tireless work of the officers of the Wilmington Police Department. Violent crime here has always been a sobering reality, but an increase in police spending and the implementation of new police strategies have resulted in a downward trend for the violent crime rate. According to FBI statistics, violent crime rates fell from 1,780 per 100,000 citizens in 2016 to 1,596 per 100,000 citizens in 2017 – a 10% decline. In 2018, the numbers fell again, with incidents of gun violence decreasing nearly 60%.
<!- mfunc search_btn ->
<!- /mfunc search_btn -><!- mfunc feat_school ->
Featured Programs:
Sponsored School(s)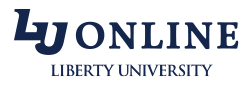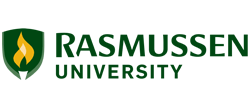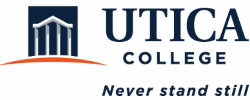 <!- /mfunc feat_school ->
There's still much work to be done in Wilmington and throughout the state, but for those lucky enough to serve on the front lines, whether at the state, municipal, or county level, it's an exciting and fulfilling career that offers something you won't find anywhere else.
Jobs with the Delaware State Police
The Delaware State Police (DSP), which is part of the Delaware Department of Public Safety and Homeland Security, operates eight barracks (troops) and a central headquarters in Dover. All counties in the state have one troop of both uniformed patrol officers and detective units. The Delaware State Police investigate more than 33,000 criminal complaints every year.
The Delaware State Police, which is responsible for traffic regulation and law enforcement throughout the state, is organized into the following specialized units/bureaus: Forensic Firearms Services Unit; Canine Unit; Aviation Unit; SCUBA unit; Crime Lab; Honor Guard; Traffic Section; Tactical Control Unit; Intelligence Unit; and Homicide Unit, just to name a few.
Candidates for state trooper jobs in Delaware must have a high school diploma or GED, a valid driver's license, and at least 60 credits from an accredited state college. They must also pass a written exam and a physical fitness evaluation.
Jobs with Municipal Police Departments in Delaware
Outstanding efforts among Delaware's municipal police departments have resulted in plummeting violent crime throughout the state, including Dover, which experienced a 21% drop in violent crime between 2015 and 2019, according to FBI statistics.
<!- mfunc search_btn -> <!- /mfunc search_btn ->
Wilmington
The Wilmington Police Department employs 315 police officers who patrol on foot, in vehicles, and on bicycles.
Candidates for police officer jobs here must be at least 21 years of age and must possess a high school diploma/GED and a valid Delaware driver's license. The hiring process includes passing a series of assessments, including physical ability, written, oral, and polygraph exams.
Dover
The Dover Police Department, which serves more than 37,000 people, operates as a full-service department that provides the following services:
Community Policing
Patrol
Criminal Investigations
9-1-1 Center
Special Enforcement
Emergency Services
All police officer candidates here must be a U.S. citizen, must be at least 21 years of age, and must possess a high school diploma/GED and valid driver's license. The hiring process includes passing a physical abilities test and written examination and interviewing with the police board and chief of police.
Newark
The Newark, Delaware Police Department has a police force made up of 91 officers tasked with apprehending offenders, enforcing state and local laws, performing criminal investigations, promoting traffic safety, and conducting preventative patrol activities.
To qualify for academy training, candidates for police officer jobs in Newark must provide proof of citizenship, be at least 21 years of age, and have a valid driver's license and no felony convictions.
Jobs with County Sheriff's Departments in Delaware
The state of Delaware has three counties: New Castle, Kent, and Sussex. While deputy sheriffs in Kent and Sussex serve as peace officers and do not have the authority to make arrests, the New Castle County Sheriff's Office serves as an accredited police department. It is the second largest police department in Delaware and is supported by local municipal police agencies in Newport, Elsmere, Delaware City, Middletown, Newark, Wilmington, and New Castle.
To become a sheriff's deputy with the New Castle County Sheriff's Office, applicants must be able to pass a written exam, oral interview, medical examination and drug screening, and a background investigation that includes a psychological evaluation.
Delaware Law Enforcement Salaries
The Bureau of Labor Statistics reveals a $68,460 median salary for law enforcement professionals in Delaware. The top 10% here earn a salary of $98,370.
<!- mfunc search_btn -> <!- /mfunc search_btn ->
The following salary data, sourced directly from each department, reveal post-Academy starting salaries for police officers. Additional information, including salary incentives and salaries for mid- to senior-level professionals, is also included, where available.
Police Officer Salaries
The average starting salary for police officers among Delaware's largest police departments is $52,589, with Newark police officers coming out on top with a starting salary of $55,323.
Police officers with the Dover Police Department earn a post-academy starting salary of $51,000-$56,311. After three years of service, officers with the following college education earn an additional annual stipend based on their level of education:
30 hours: $550
Associate's degree: $725
Bachelor's degree: $1,000
Police officer recruits with the Newark Police Department earn a salary of $44,684 while in the academy. Upon completion of the academy, the salary for these law enforcement professionals increases to $55,323. From there, salary increases occur annually. Further, officers with a bachelor's degree earn an annual stipend of $750 after three years of service.
Wilmington Police Department
The starting salary for police officers with the Wilmington Police Department is $51,445.
Sheriff's Deputy Salaries
The police officers of the New Castle County Office of the Sheriff earn a salary of between $52,035 and $76,881.
State Trooper and State Police Salaries
State troopers with the Delaware State police earn a salary of $50,000 during training. After training, the salary for these law enforcement professionals increases to $61,000.
Salary and employment data compiled by the United States Department of Labor's Bureau of Labor Statistics in May of 2018 https://www.bls.gov/oes/current/oes_de.htm.
BLS salary data represents state and MSA (Metropolitan Statistical Area) average and median earnings for the occupations listed and includes workers at all levels of education and experience. This data does not represent starting salaries. Employment conditions in your area may vary.
Agency-level salary and employment data was sourced directly from the municipal, county and state law enforcement agencies named and reflects the specific salary ranges and seniority- or rank-based pay described by the respective agency.
All salary and employment data accessed in August 2019.
<!- mfunc feat_school ->
Featured Programs:
Sponsored School(s)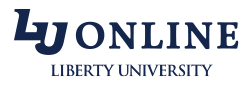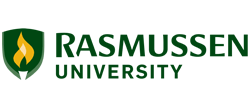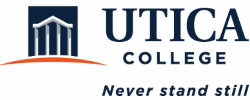 <!- /mfunc feat_school ->