Colorado is in the midst of a disturbing trend. While the nation overall is experiencing a decline in violent crimes, the Colorado Bureau of Investigation reports that in 2018, Colorado experienced an increase in violent crime for the fifth straight year. The rate of violent crime rose nearly 8% between 2017 and 2018 alone, with aggravated assaults accounting for most of this increase. The metro-Denver area accounts for much of the uptick in crime in Colorado, reporting a rate of 414 crimes per 100,000 people in 2017.
<!- mfunc search_btn ->
<!- /mfunc search_btn -><!- mfunc feat_school ->
Featured Programs:
Sponsored School(s)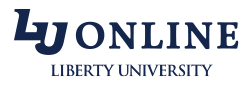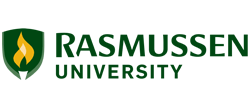 <!- /mfunc feat_school ->
At the same time, police officer shortages have been reported in places like Colorado Springs, Larimar County, and Boulder County.
Serving on the front lines in Colorado is challenging, for sure, but for the men and women who bring a deep dedication to the role and an abiding respect for the rule of law, combined with exceptional training through one of Colorado's state, municipal, or county law enforcement agencies, it's gratifying work that makes for a fulfilling career.
Jobs with the Colorado State Patrol
The Colorado State Patrol employs about 1,100 sworn officers and civilian personnel. Troopers here work within the Executive Security Unit (ESU) which, in addition to providing highway patrol services, also provides transportation and security for the Governor and the First Family.
Other programs and divisions within the Colorado State Patrol include:
Aircraft
Canine Team
Hazardous Materials
Homeland Security
Immigration
Investigations
Motor Carrier Safety
Motorcycle Operations
Port of Entry
Professional Standards
Technical Accident Reconstruction
All members of the ESU have specialized training in bomb detection, critical incident management, dignitary protection, and media relations.
State trooper candidates must meet a set of minimum requirements to qualify for police academy training, which include being at least 20 ½ years old, holding a high school diploma or GED, and possessing a current and valid Colorado driver's license. The hiring process includes passing an extensive background investigation, psychological examination, medical exam, physical fitness/agility tests, and a pre-employment polygraph.
Municipal Police Departments in Colorado
A shortage of police officers throughout the state and rising crime rates in major cities like Denver have created a strong need for qualified men and women to serve at the municipal level, providing patrol services and serving in specialized divisions and units.
Denver
The Denver Police Department is divided into six decentralized district commands, each of which has its own stand-alone station as its base of operations:
District 1: NW
District 2: North Central
District 3: SE
District 4: SW
District 5: NE
District 6: Downtown
All candidates must be U.S. citizens and must show proof of Colorado residency. They must also be at least 21 years of age and possess a high school diploma/GED and a valid driver's license.
Colorado Springs
The Colorado Springs Police Department has a total of 700 sworn officers and is organized into the following Bureaus:
Patrol Bureau – The Patrol Bureau consists of four area commands: Stetson Hills, Gold Hill, Sand Creek, and Falcon.
Operations Support Bureau – Within the Operations Support Bureau is the Investigation Division, which is further broken down into three areas:
Specialized Enforcement Division
Investigations Division
Metro Vice, Narcotics, and Intelligence
Some of the services provided by the Operations Support Bureau include:
Violent Crimes Investigations
Sex Crimes Investigation
Investigation of Property and Personal Crimes
Regional Crime Lab
Tactical Enforcement
Violent Crimes Investigation
Canine Unit
Marshals Units
Air Support Helicopter Unit
<!- mfunc search_btn -> <!- /mfunc search_btn ->
Candidates interested in becoming police officers in Colorado Springs must meet the following requirements:
Must be at least 21 years of age
Must have no felony convictions
Must have no history of domestic violence
Must have an associate degree or 60 college semester hours
Aurora
The Aurora Police Department is divided into three districts. Patrol officers here may also serve as K-9 officers, school resource officers, traffic accident investigators, SWAT officers, narcotics investigators, motor carrier safety officers, and motorcycle enforcement officers.
All applicants must be at least 21 before the start of police academy training. They must also be a citizen of the United States, possess a high school diploma or GED, and have a valid driver's license.
Boulder
The Boulder Police Department consists of a Patrol unit, which includes a number of special units, including DUI Enforcement, School Resource Units, and a Community Services Unit.
The Boulder Police Department also includes a Detective Division, which includes three sergeants and detectives who are tasked with investigating financial crimes, major crimes, family crimes, and computer crimes. This Division also oversees the Department's crime analysis unit and intelligence unit.
All applicants must be at least 21 years of age and must have completed 60 hours of college credit from an accredited school before they can begin training in Boulder. They must also meet specific physical requirements and pass a background investigation.
Lakewood
The Lakewood Police Department includes 400 employees and more than 100 volunteers. The Patrol Division is comprised of special teams and community programs, including:
Community Services Officer Team
K-9 Unit Team
Colorado Mills Mall Team
Special Enforcement Team
Special Weapons and Tactics Team (SWAT)
The Investigation Division includes three teams: Crimes Against Persons, Crimes Against Property, and Criminalistics.
Police officer candidates must pass an Essential Functions examination and a Suitability Test, and they must pass an interview with the Oral Board. Further, before candidates can begin their training with the Lakewood PD, they must pass a psychological screening, background investigation, and a polygraph exam.
County Sheriff's Departments in Colorado
Police work outside of Colorado's city limits is handled by the state's many sheriff's departments. Deputy sheriffs here patrol the state's unincorporated areas and also often provide court security, corrections services, and backup assistance for the municipal police departments and the Colorado State Patrol.
El Paso
The El Paso Sheriff's Department includes an area of 2,158 square miles and is separated into the following Bureaus:
Detention Bureau
Emergency Services Division
Investigations Division
Law Enforcement Bureau
Operations Division
Patrol Division
Security Division
Support Division
Support Services Bureau
In El Paso County, sheriff's deputies may seek specialized jobs in the following units: mounted unit, SWAT team, traffic unit, K-9 unit, crime reduction unit, and a community support unit.
Applicants must be at least 21 years old, hold a high school diploma or GED, and possess a valid Colorado driver's license. Recruits must agree to serve the sheriff's office for a term of at least two years.
Denver
The Denver Sheriff's Department covers both the city and county of Denver and includes the County Jail Division, the Downtown Division, and the Technology, Support and Special Projects Division.
The 985 uniformed and non-uniformed employees also oversee two jails, the district and county court system security, transportation for state inmates, extradition duties, and community corrections work release programs.
The hiring process for sheriff's deputies include meeting basic qualifications, passing a written examination, background investigation, polygraph examination, psychological examination, physical fitness test, and medical examination. Recruits must then successfully complete 13 weeks of training through the Denver Sheriff Academy.
Arapahoe
The Arapahoe Sheriff's Department includes the following Bureaus:
Administration
Detention/Administrative Services Bureau
Professional Standards Bureau
Public Safety Bureau
Qualified candidates must hold a high school diploma or GED, they must be at least 21 years old, and they must have no felony, misdemeanor, or domestic violence convictions.
Colorado Law Enforcement Salaries
2018 statistics from the Bureau of Labor Statistics reveal a median salary of $74,550 for Colorado police officers and sheriff's deputies and a salary of $98,060 for the top 10 percent.
<!- mfunc search_btn -> <!- /mfunc search_btn ->
The following salary data, pulled directly from the respective police department/sheriff's department, detail post-Academy starting salaries and, when available, mid- and senior-level salaries, as well. In some cases, recruit/cadet salary data are also provided.
Police Officer Salaries
The average salary for police officers working out of the state's largest police departments is $63,481.
New police officers with the Aurora Police Department earn a starting salary of $56,984. After the first year, minimum salaries for these law enforcement professionals include:
Year 2: $62,115
Year 3: $69,205
Year 4: $76,469
Year 5: $84,870
Year 6: $91,986
Colorado Springs Police Department
New police hire recruits with the Colorado Springs Police Department earn a starting salary of $54,995. Upon graduation from the academy, recruits are promoted to Police Officer 4th Class (P4) and earn a promotion to the next higher grade (e.g., P3, P2, and P1). These promotions come with the following salary increases:
P4: $60,432
P3: $66,600
P2: $73,392
P1: $84,132
Police officer recruits with the Denver Police Department earn a salary of $58,633. Then, upon completing the required training, police officers are promoted to what's referred to as the "4th grade", a position in which they earn an annual salary of $63,480. Subsequent salary increases include:
3rd Grade: $70,261
2nd Grade: $75,225
1st Grade: $94,630
Fort Collins Police Department
Fort Collins' police officers earn an entry-level salary of $66,480, with the top pay of $90,480 achieved here after 3.5 years of employment.
Lakewood Police Department
New police officer recruits with the Lakewood Police Department earn an annual salary of $61,484. Upon entry into field training, the salary of these law enforcement professionals increases to $65,624. Then, after graduation from field training, their salary increases again to $70,033. Subsequent salary increases are based on years of experience:
2 years: $74,734
3 years: $79,809
4 years: $85,134
5 years: $91,665
Sheriff's Deputy Salaries
The annual, average salary for sheriff's deputies in Colorado's largest counties is $54,801, about $10,000 less than the average starting salary for police officers in Colorado.
Arapahoe County Sheriff's Department
Sheriff's deputies of the Arapahoe County Sheriff's Department earn a starting salary of $55,459 to $89,193, with the salary reflecting the experience and/or education of the recruit.
Denver County Sheriff's Department
The Denver County Sheriff's Department pays new deputy sheriffs a starting salary of between $52,844 and $73,637 based on education and experience.
El Paso County Sheriff's Department
Deputy recruits with the El Paso County Sheriff's Department earn $51,012. After graduation from the academy, recruits earn the rank of Deputy IV, which comes with a salary of $56,100. Then, salary increases include:
Deputy III (after one year of service): $62,316
Deputy II (after two years of service): $65,640
Deputy I (after three years of POST-certified service): $71,028
Senior Deputy (after five years of POST-certified service): $73,416
State Trooper and State Police Salaries
State troopers with the Colorado State Patrol earn a monthly pay of $5,750 during academy training. After graduation from the academy and the successful completion of the field training program, troopers enjoy a salary increase to $6,742 per month – or $80,904 annually. The top salary for troopers is $102,768.
Additional salary increases may be achieved through promotion to the ranks of corporal ($79,932-$106,968) and sergeant ($91,620-$113,040).
Salary and employment data compiled by the United States Department of Labor's Bureau of Labor Statistics in May of 2018 https://www.bls.gov/oes/current/oes_co.htm.
BLS salary data represents state and MSA (Metropolitan Statistical Area) average and median earnings for the occupations listed and includes workers at all levels of education and experience. This data does not represent starting salaries. Employment conditions in your area may vary.
Agency-level salary and employment data was sourced directly from the municipal, county and state law enforcement agencies named and reflects the specific salary ranges and seniority- or rank-based pay described by the respective agency.
All salary and employment data accessed in August 2019.
<!- mfunc feat_school ->
Featured Programs:
Sponsored School(s)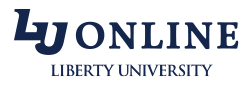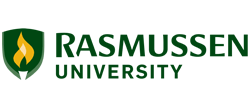 <!- /mfunc feat_school ->