<!- mfunc feat_school ->
Featured Programs:
Sponsored School(s)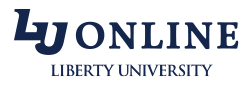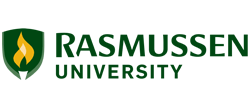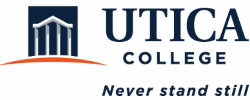 <!- /mfunc feat_school ->
"Once a year, tens of thousands of people gather in Nevada's Black Rock Desert to create Black Rock City, a temporary metropolis dedicated to community, art, self-expression, and self-reliance. In this crucible of creativity, all are welcome." What the website for the Burning Man festival won't tell you, is that scores of festival attendees are arrested every year on various charges.
It isn't easy being a police officer at Burning Man, since you are working in the middle of the desert and vastly outnumbered. Sherriff Jerry Allen, in an interview with The Reno-Gazette Journal, talked about the difficulties of maintaining law in that sort of environment. ""We don't have the personnel to issue citations to 70,000 naked people on the playa, but we will be upholding the law to the best of our ability." Usually the attendee-officer relationship is one of mutual respect, and a little joking.
Allen hopes to eventually be able to greatly increase the number of officers at the festival, to lower the cost of the yearly gathering on the nearby county. "I'm glad they can bring economic interest to Nevada, but they leave Pershing County high and dry." The festival pays a small stipend, but the amount of money required for clean up and legal fees due to the high number of drug arrests means the county still ends up footing most of the bill.
Law enforcement officers at the event are encouraged, when appropriate, to engage with attendees and participate in events. This helps to alleviate tension between Burners and the police officers there to supervise the event. One officer reportedly took part in a piece of performance art where a booth was set up for giving bad advice; he spent an entire shift telling attendees to do drugs.
Through collaboration between the Sherriff and festival planners, the number of arrests made each year at the festival has been declining, though there are still some issues with hallucinogens and other narcotics being used. At least, that is what the festival planners claim.
Allen disagrees, citing hiring of retired officers as staff while lacking the funding to fully train them as a large part of the reason. There is a measure of confusion about which laws are worth occupying an officer for the time in their shift, especially when more intense crimes are often being committed elsewhere. Add to that confusion about what drug charges are worth expending resources to prosecute at the festival, when many of the guilty persons are not habitual users.
In spite of those tensions, the festival went off relatively well this year. Only 600 out of the 70,000 attendees received any citations, and there were just over 40 arrests. Many of the citations were minor offenses, like improper disposal of waste, though there were drug possession and trafficking arrests made as well. All in all, law enforcement work can be an interesting, overwhelming, and unique way to make a living, especially in the Pershing County.